Classic styling meets modern innovation with the latest announcement from Hunter Douglas. Our Palm Beach Shutters are now available with power! Motorized shutters come with voice control, remote control and smart device control, seamlessly integrating with your smart home system. That means your life just got a whole lot easier.
Want to see them in action? Visit the Hunter Douglas site for their latest video! If you haven't seen the beautiful features of Palm Beach plantation shutters, it's time you got to know them better with more inspirational photos on our Houzz page. And here? Read on to find out how they can help you customize the style, view, privacy and light control of your Denver area home…
Custom Look
Plantation shutters add gorgeous style to any room. With door handle cutouts and split tilt design, they add dimension and character to your home with a truly custom look and feel.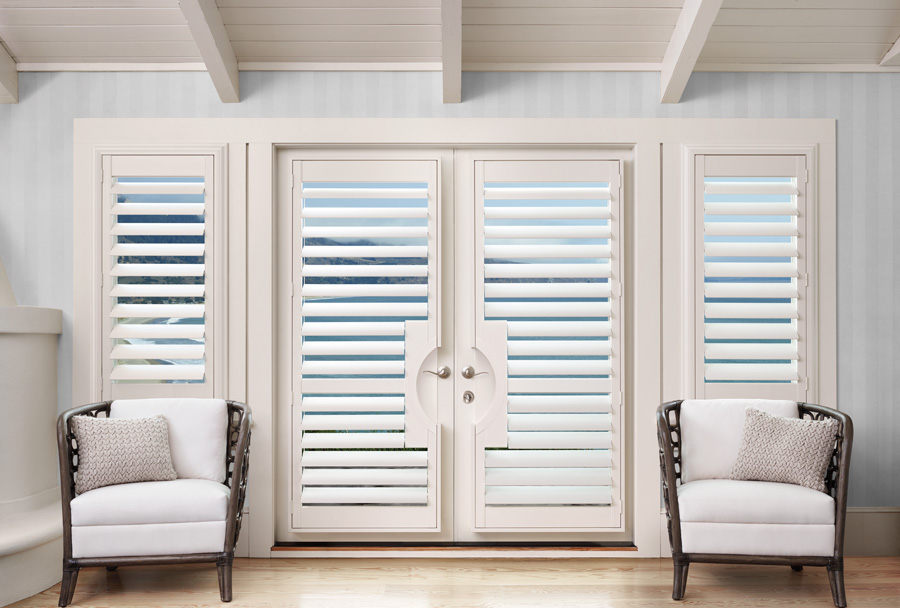 And now that motorized shutters are a reality, you can upgrade the customization of your environment in an instant. Change the louver direction for daylighting or blackout. Close the bottom half of your split tilt shutters for privacy–from across the room. The list of benefits goes on and on…
Tremendous View
One reason plantation shutters are so well-loved is the landscape views that they make possible. Shutters turn any window into a dynamic backdrop for your home.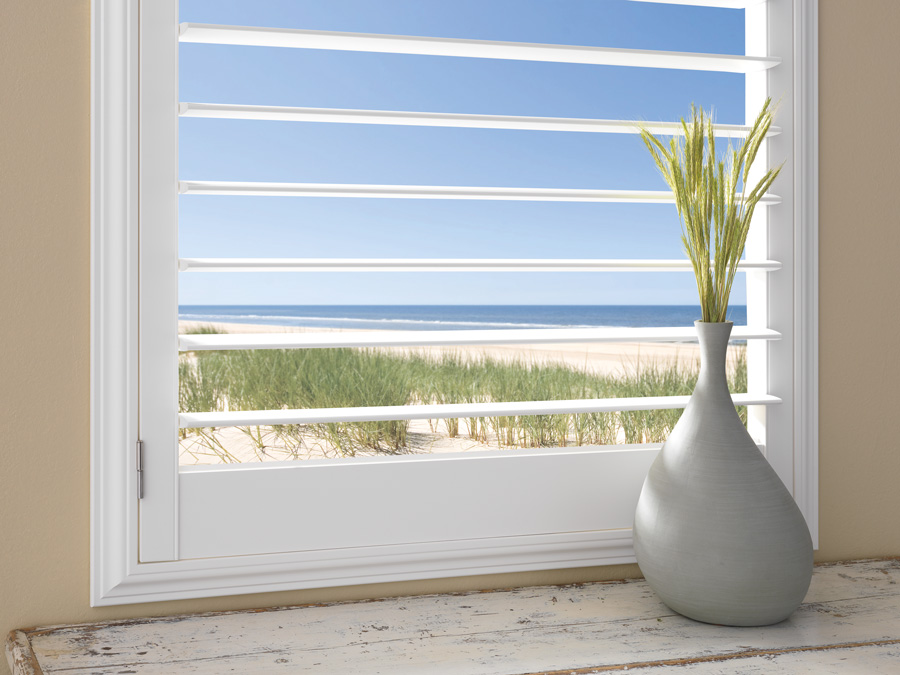 With motorized shutters, you can enhance your view at the touch of a button, or on a schedule. Your smart shutters can also provide instant privacy when you need it, too, making this feature a win-win for your life.
Modern Upgrades
Home integration systems have many of us "going smart." And, for good reason. Voice-controlled features allow you to create a custom atmosphere and scheduled assistance. You no longer have to try to remember a huge list of grocery items, appointments, or setting the timer of the oven.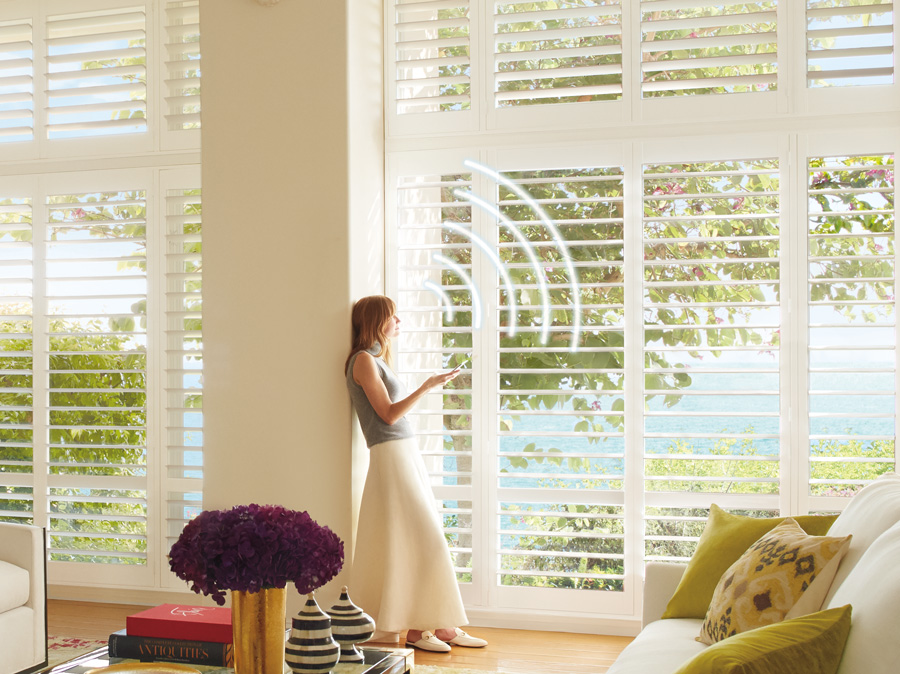 Automated living is here to stay. And, the best position for your window treatments is easy. You set it up with your favorites–even based on the time of day or circumstance. Your motorized shutters will easily integrate, making convenience the name of the game!
Challenging Environments
There are simply some areas of the home that need extra attention to detail.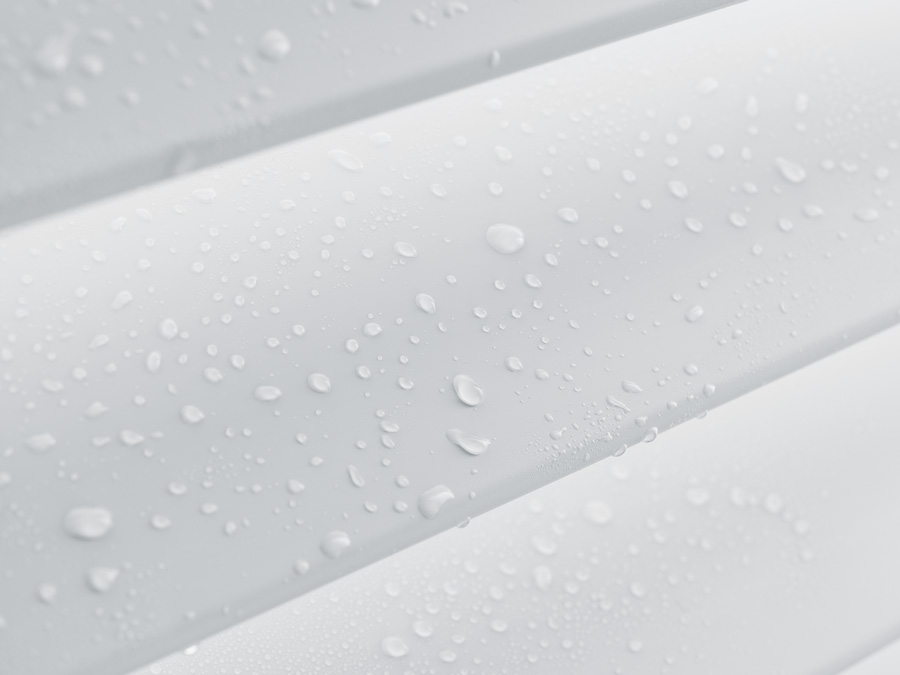 Palm Beach shutters can help. Moist environments are no problem for these window treatments. Intense sunshine? These shutters were created with the challenge of nature's elements in mind!
Custom Fit
Your home can present its own set of unique challenges. That's why a custom fit is always important. The beauty of plantation shutters is that they can frame nicely in even the trickiest of locations.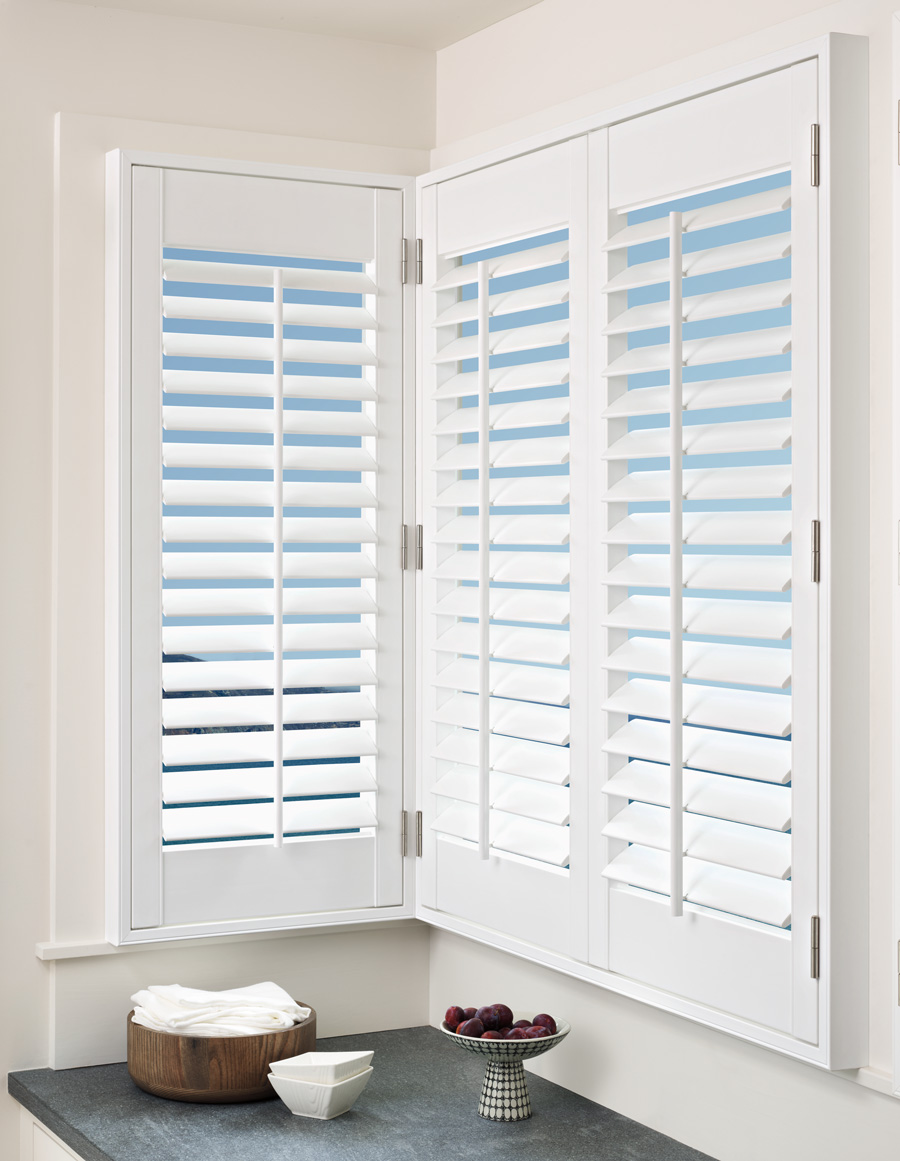 With motorized shutters, the obstacles of your home make no difference. You can easily adjust them at the touch of a button, or on a schedule. Standing right next to them? The louvers of motorized shutters are also adjustable manually without having to worry about the motor.
Motorized Shutters: They're Finally Here!
Plantation shutters have always been a favorite in the Denver area. We love them, you love them–they offer so many benefits and style upgrades for the home. Our team at Rocky Mountain Shutters & Shades is thrilled to be able to offer you the innovation of motorized shutters with our Palm Beach line. We'd be glad to answer any questions you have, or come to you for a free, shop-at-home appointment. Contact us today!