Make a lasting impression this holiday season. Consider updating your entryway to allow your home to shine. With a little entryway inspiration for inside and outside of your home, your guests will enjoy your sense of style as it's carried throughout each room. Set the scene this holiday season with a little help from our designers.
Clean + Contemporary
How you present your home is important; it says a lot about you. Implementing an entryway "look" makes it simple to define your taste at the front door and gives guests an idea of what lies ahead. A well-maintained entryway is an important starting point. Below is one of our favorites, brought to you by Taylor, of @hausofheine on Instagram. Try not to be inspired.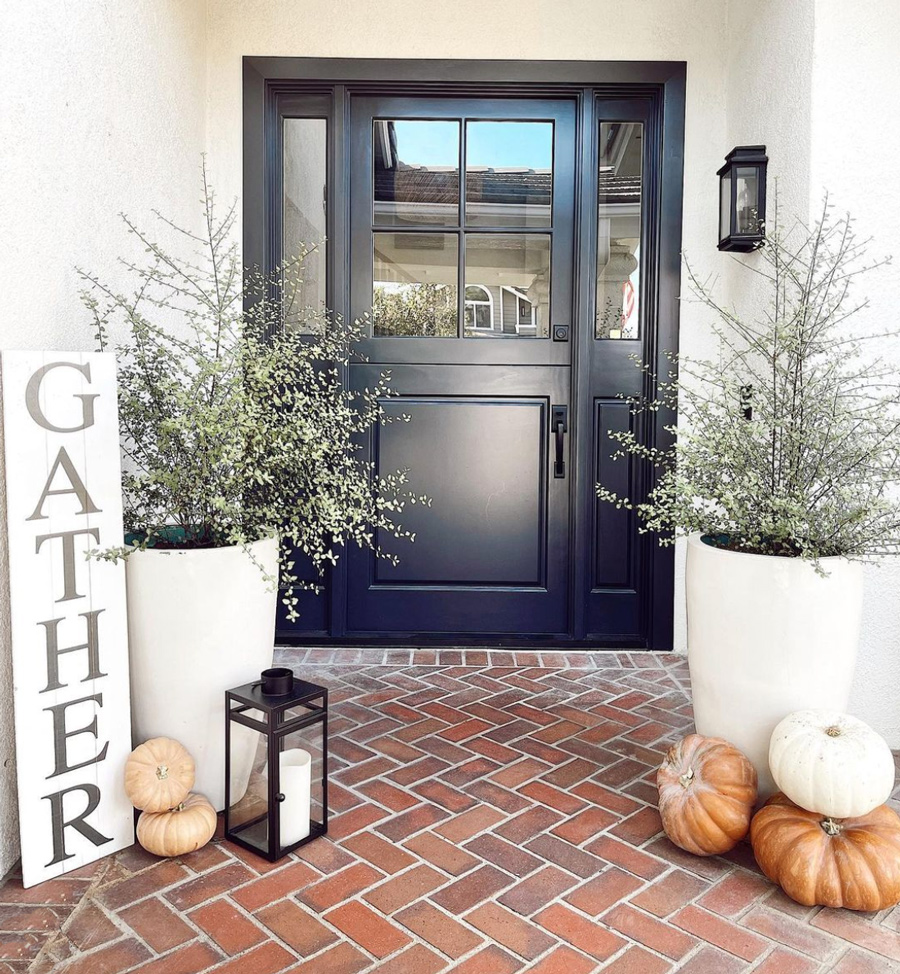 This stunning front entryway shows off a variety of style elements. The large, neutral-toned pottery, adorned with outdoor plants, plays beautifully off the brick walkway. The added seasonal décor makes the entryway warm and inviting but not cluttered–it's the perfect balance. The oversized door makes a statement with its clean and fashion-forward look. With an entryway like this everyone, will want an invitation inside!
Spaces Wide Open
A grand entrance and open floor plan may seem ideal, but they can be tricky to style. Here's a tip from our designer–keep it plain and simple. To be exact, add a nicely appointed entry table to one spot and some seating in another. The defined spaces will send your guests a subliminal message where to meander and just like that, your wide open floor plan is warm and inviting.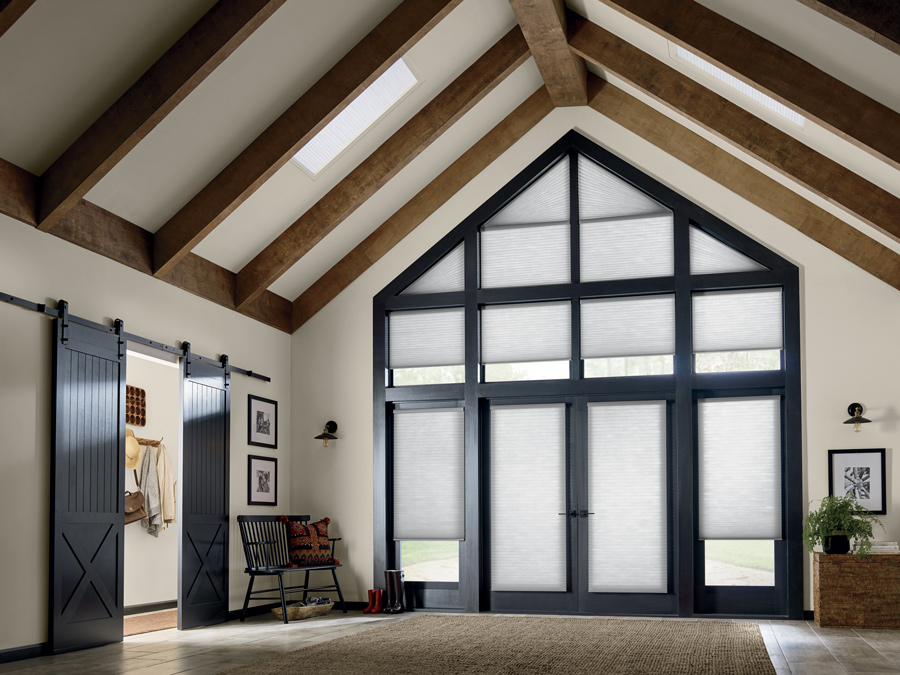 If the changing sunlight becomes an issue in your foyer, we can help. By installing the right window covering solutions you can use the natural light to your advantage all day through. With automated window treatments you'll achieve a consistent and comfortable atmosphere each morning and night. It will undoubtedly change the way you use this space. How's that for entryway inspiration?
Your Window Covering Style
The front of your home deserves some attention too! And, with the right window coverings, the outside of your home will look complete. Make it all come together with window covering solutions that include:
Privacy & Security 

Adjustable Light

Custom Style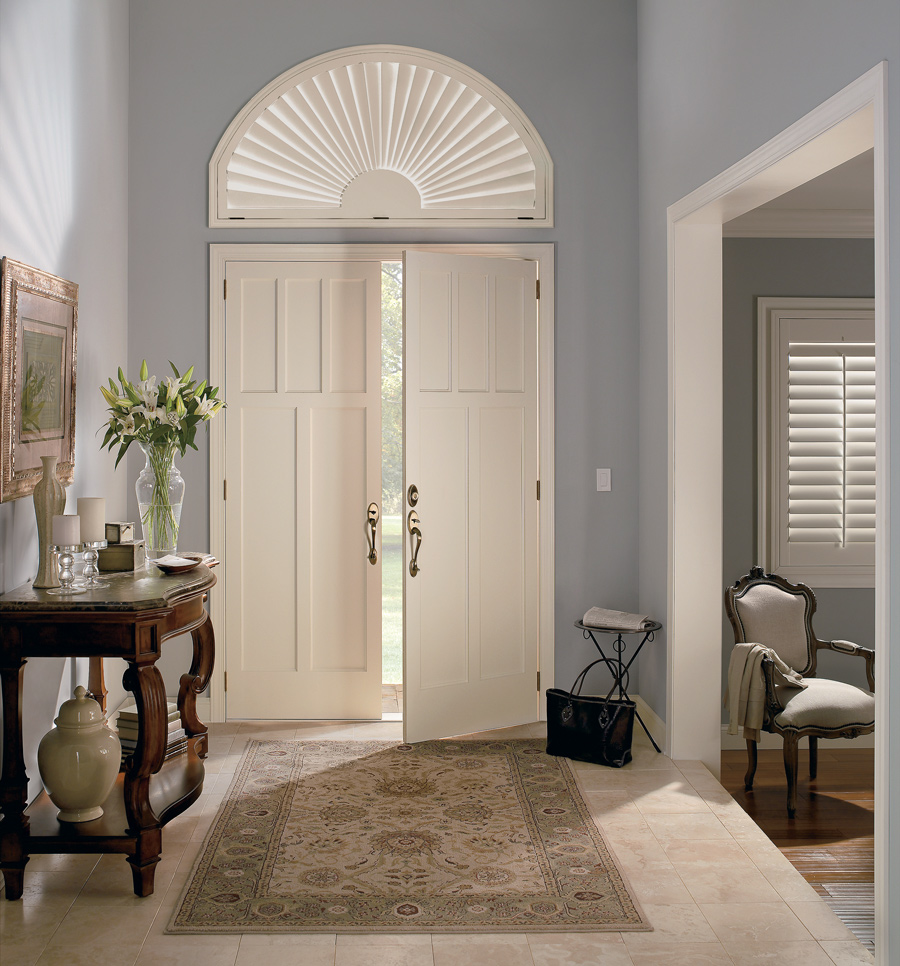 NewStyle® Hybrid Shutters
Moreover, the window coverings shown above will benefit the look of your home inside and out. Look at how the shutters finish the look and control the sunshine. What more could you ask for? Create the perfect first impression with consistent style elements throughout your home.
Entryway Inspiration: Let's Go!
With our expert's help, you are on your way to creating your own entryway inspiration! Take the leap and add style and elegance to your home. By using window and door solutions that are right for your home you can achieve both beauty and function. We'd love to guide you in the process, introduce you to the newest industry trends and how automated window coverings can help achieve your goals. In the Denver area? Get in touch with us at Rocky Mountain Shutter & Shades for your FREE Consultation with our team.