This holiday season, make your gifts count. When you purchase goods and services from local businesses, you not only get unique items for your friends and family, but you support your community and our nation as well. It's time to make Small the new Black. Instead of getting up at the crack of dawn and fighting crowds and traffic on Black Friday, sleep in, enjoy breakfast at a local cafe, and stroll from shop to shop on Small Business Saturday. This November 28th, commit to shop small in your neighborhood. You'll have more fun, find one-of-a-kind items for gifts, and make a difference in the community and country you call home.
The Local Difference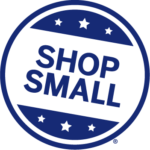 Small business owners and employees are your neighbors. They care about your community just as much as you do. They want it to be a safe and thriving place to live, work, and play. That's why small businesses give so much back. From sponsoring local events, giving to local charities, and volunteering, they make your community a better place. You can do the same. With each purchase you make from local stores, you strengthen those businesses and your neighborhood, and your money stays local. Your support increases tax revenues for your local government and creates as well as pays wages for local jobs. By choosing to shop small, you help people keep up with their mortgages and put food on the table. You help improve the parks, schools, and roads you and your neighbors use everyday. You truly make a difference.
The National Difference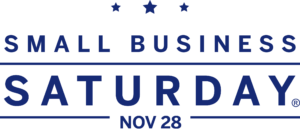 Small businesses are anything but small when you look at their impact on our nation's economy. They create roughly two-thirds of the new jobs in our country and are responsible for more than half of our national GDP. When you shop small, you strengthen our country. Plus, local business owners are the embodiment of the American Dream. Supporting them makes you part of the dream too. So, let everyone know that they can join the shop small movement and make a big difference like you. Talk to your friends, family, and neighbors, and share about Small Business Saturday on your favorite social media site. Use the hashtags #ShopSmall, #IndependentWeStand, and #SmallBusinessSaturday to connect with others.
The Rocky Mountain Shutters & Shades Difference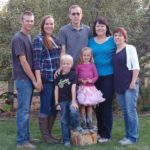 As a family-owned, full-service window covering business, Rocky Mountain Shutters & Shades is proud to be a small business in your neighborhood. Since 2003, we have been providing the Denver area with high quality products and the best client-focused service. Our Stapleton, Cherry Creek, and Park Meadows locations offer you the hometown difference. When you stop in, you can count on being treated like family by expert professionals that you can trust. You can also expect to find exactly what you need for your home and lifestyle from our full line of Hunter Douglas window treatments. From the first time you step into one of our showrooms until your project is complete, we will go above and beyond to guarantee your satisfaction. That's the Rocky Mountain Shutters & Shades difference!
On November 28th, shop small to make a difference in your community and in our nation. You'll find gifts that will have all of your friends and family saying, "Where did you find this?" Plus, you'll be supporting the very place you call home. There's no better way to make your gifts count this year than to head to your local shops on Small Business Saturday–and throughout the year. While you're out shopping this holiday season, stop in to see us at Rocky Mountain Shutters & Shades to experience the difference we can make in your home and life. Or, schedule us to visit you! We would love to serve you right in your own home. Contact our team at Rocky Mountain Shutters & Shades for a free, in-home consultation.