Have you been eyeing a certain wall in your home–thinking it needs a little something extra? The perfectly placed feature wall is an amazing design move right now, and we are loving it! No matter what style you're looking to complete, or even if you have a room with floor to ceiling windows, adding in a stunning accent wall is right within your reach!
Beautiful Board and Batten
Adding an intricate wooden design on your walls may seem like a huge process, but board and batten can be a great project to take on, even for a new DIY-er. Whether you want a complex pattern or clean, vertical lines along your wall, board and batten is definitely the way to go! Check out how Laura and Ashley, from @cottonandpineinteriors on Instagram, implemented this fun design feature into their plans.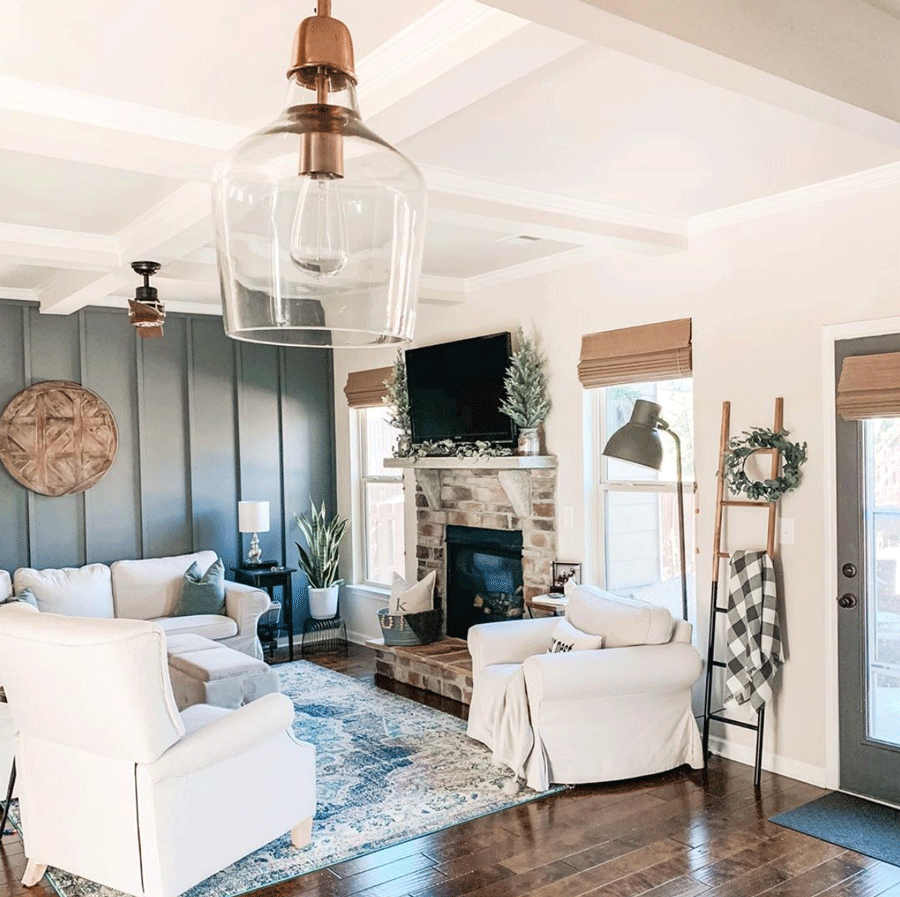 Stenciling is Always a Good Idea
Jess from @jesshartdesigns added this lovely accent wall to her powder room by stenciling it. Adding the bold blue and the complex pattern took a simple bathroom from bare to stunning. And to top it off, the rustic touches really complete the whole room. Check out some of her one-of-a-kind designs from her Etsy shop here.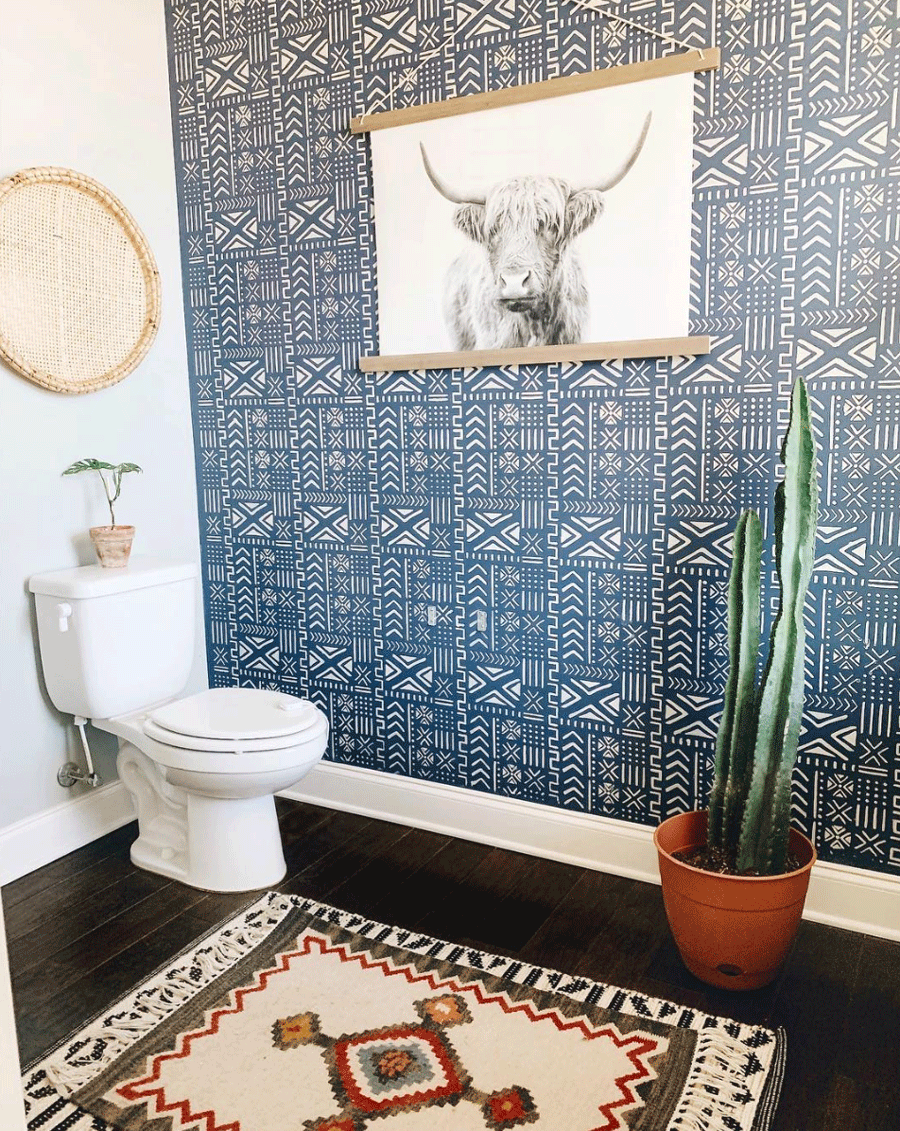 Add Layers to Your Walls
Don't be fooled into thinking that a good feature wall can only include a huge, intensive project and gallons of paint. With a few unique art pieces, you can be well on your way to having a beautiful statement wall. Just look how these black frames and baskets pair so well on the walls of this cozy corner from @home_loving_.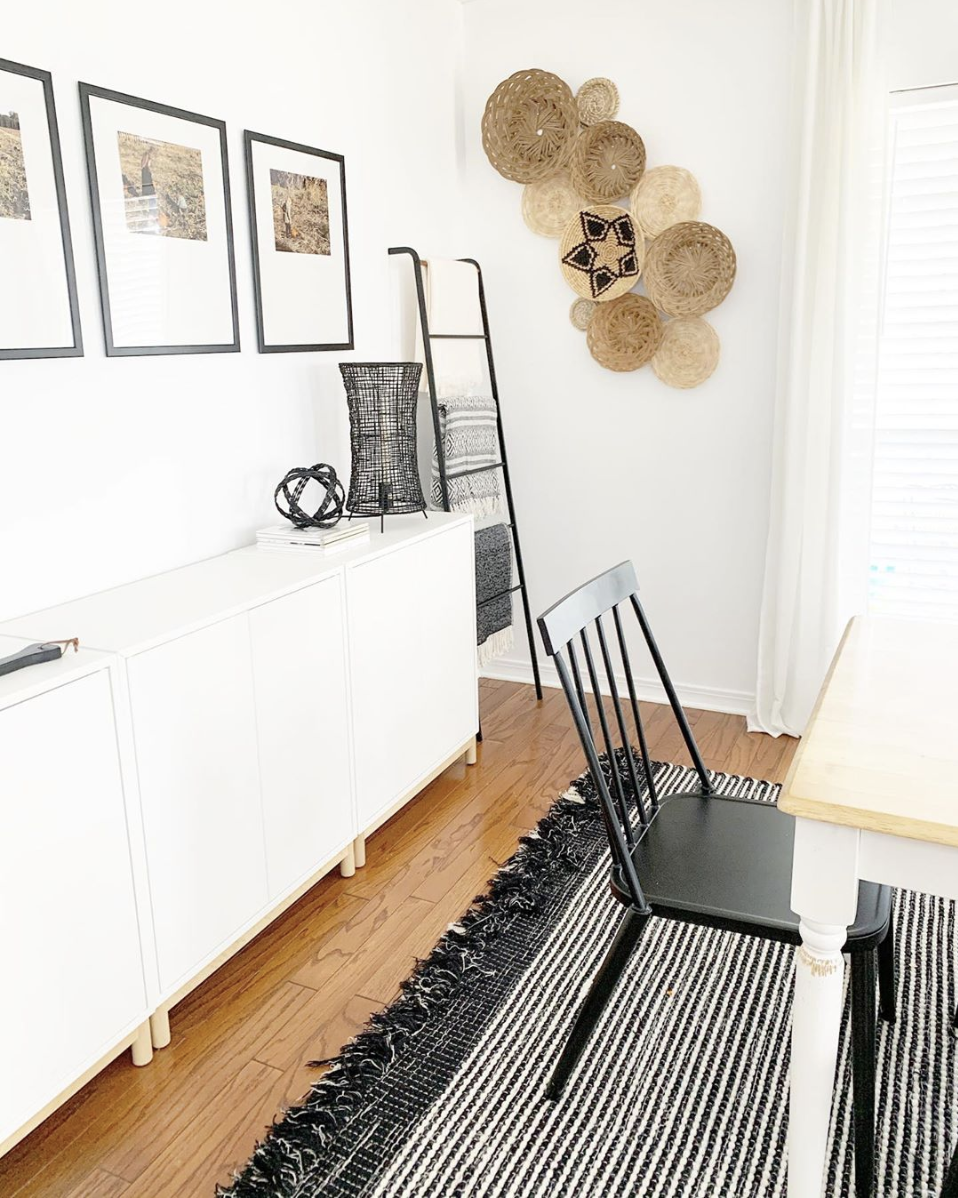 Make Your Wall of Windows Your Feature Wall
Windows are similar to built-in art for the home. Which means, if you have floor-to-ceiling windows, you're not missing out on including a feature wall in your home. Instead, that could become your accent wall! Designer Banded Shades are an excellent option for all your large windows because they combine both style and functionality. Whether you're looking to add blackout shades, a motorized option, or just control the sunlight and temperature a bit in your house, there are plenty of options to choose from.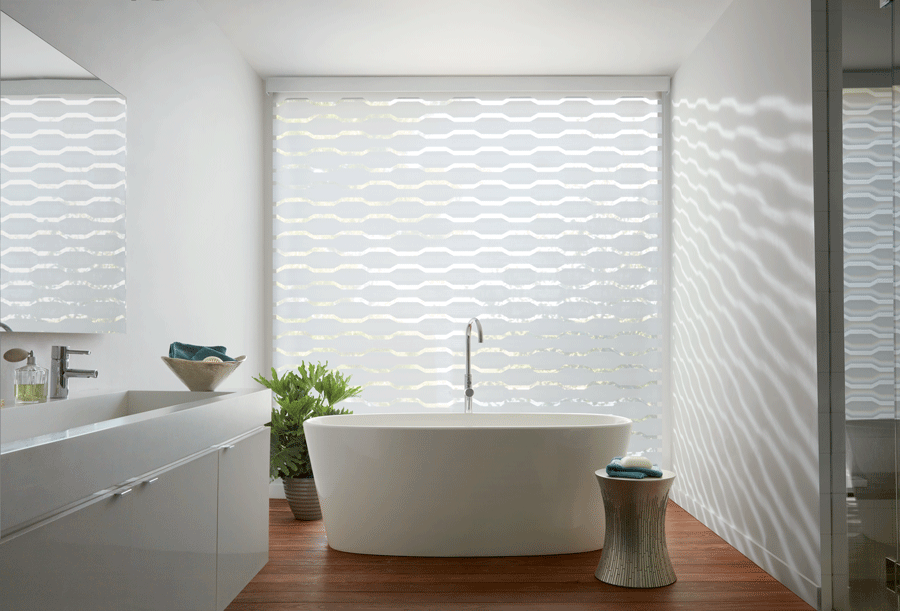 Rocky Mountain Shutters & Shades wants to help transform your ideas into a reality. Contact us today to get your FREE in-home consultation scheduled.