Imagine entering your home and feeling completely fulfilled by your surroundings. With each room you enter a feeling of peace, joy and happiness washes over you. How can we create this experience for ourselves? A simple way to begin is through  fabrics. Color, pattern & texture play an important role in creating that perfect feeling. And, now with Seema Krish partnering with Hunter Douglas Design Studio, your journey of discovering what brings life to your home has just begun.
Say Hello to Seema Krish
In her travels, Seema absorbs the beauty of the world around her and makes it a fabric of her being. Along with a desire to bring the beauty found in nature into our homes, her textile designs are rich with cultural influence. Seema's gift is to share those treasures with us through design.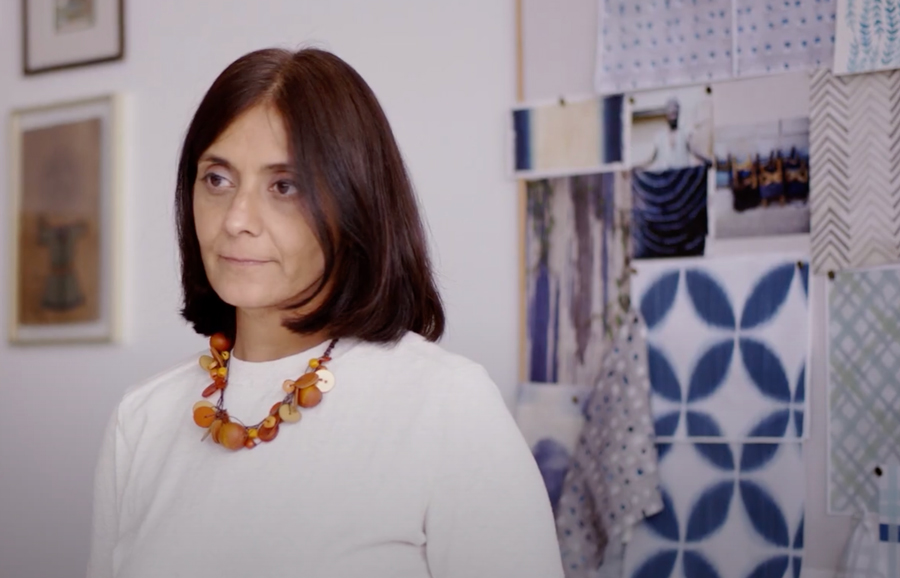 With seven curated fabric collections exclusive to Design Studio, Seema Krish has made it possible to explore numerous color-ways options to complement any space. Together, let's discover how to incorporate some of these fresh design elements into your home.
A Sophisticated Style
Designers agree, patterns and prints add tremendous sophistication to our homes. The layering of textiles brings an elevated design feature to this home. Notice how this fabric, Straits, subtly and in traditional form incorporates the designer's love of stripes. By installing the rod close to the ceiling, the side panels frame the window and add dimension along with the illusion of a taller ceiling.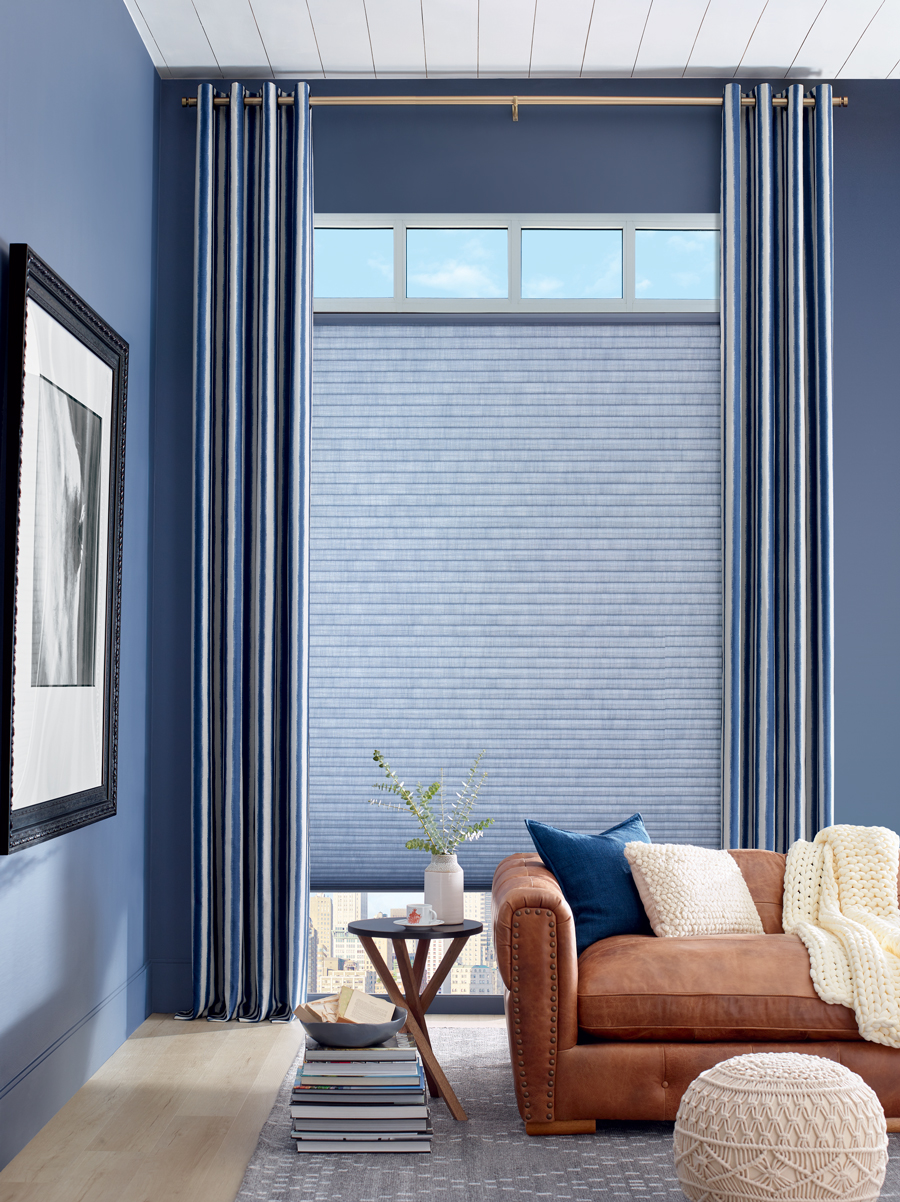 Whimsical Patterns 
The visual interest of a playful pattern can be found simply in nature. This design, Woodlands, showcases its delicate texture with the embroidery of natural elements to draw you in. When paired with Designer Banded Shades and view-through capabilities, your home can be an easy extension of the beauty of your outdoor space.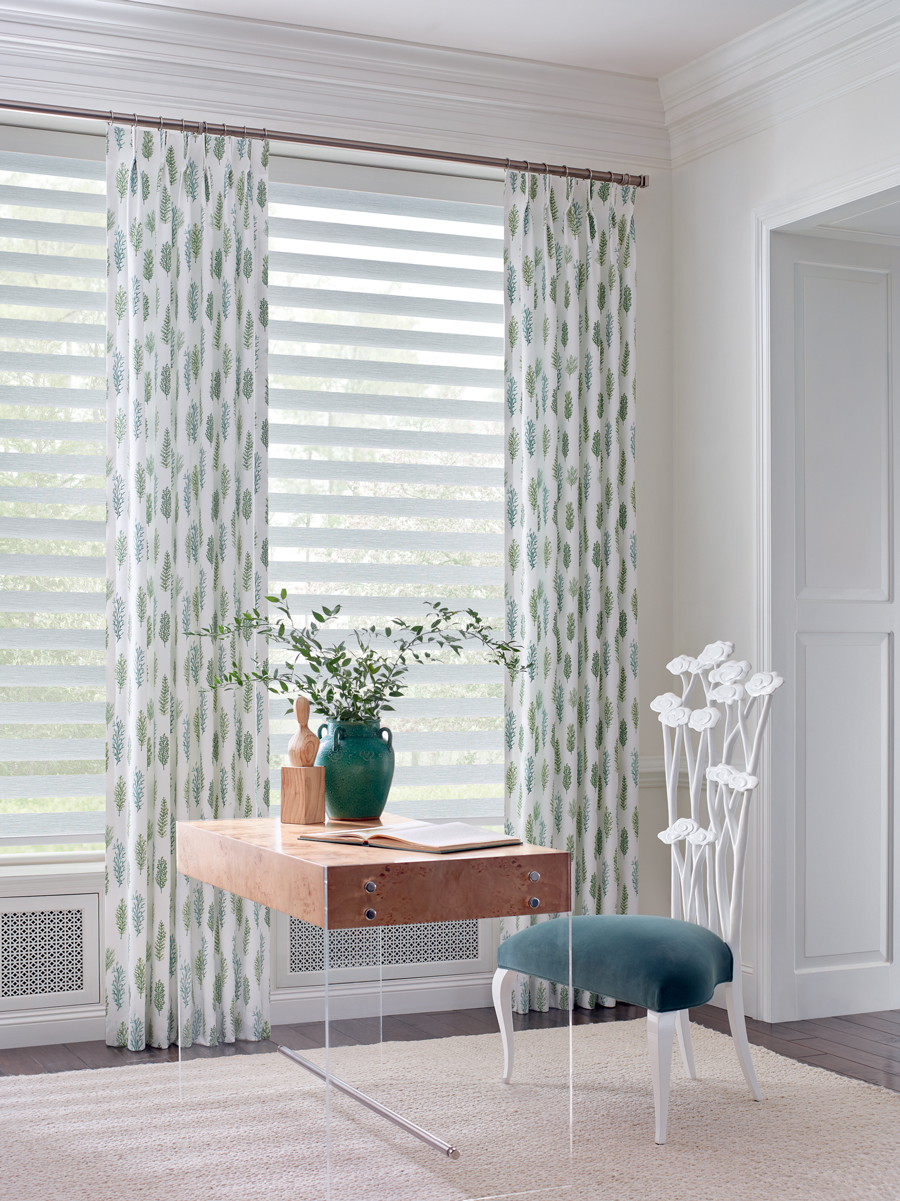 Bloom
Isn't mother-nature amazing? The colors and shapes found in nature are hard to reproduce, but with the influence of bold colors blooming around us? We can liven up our homes with this modern-take on floral design. Energize your home and brighten everyone's mood with bold floral draperies.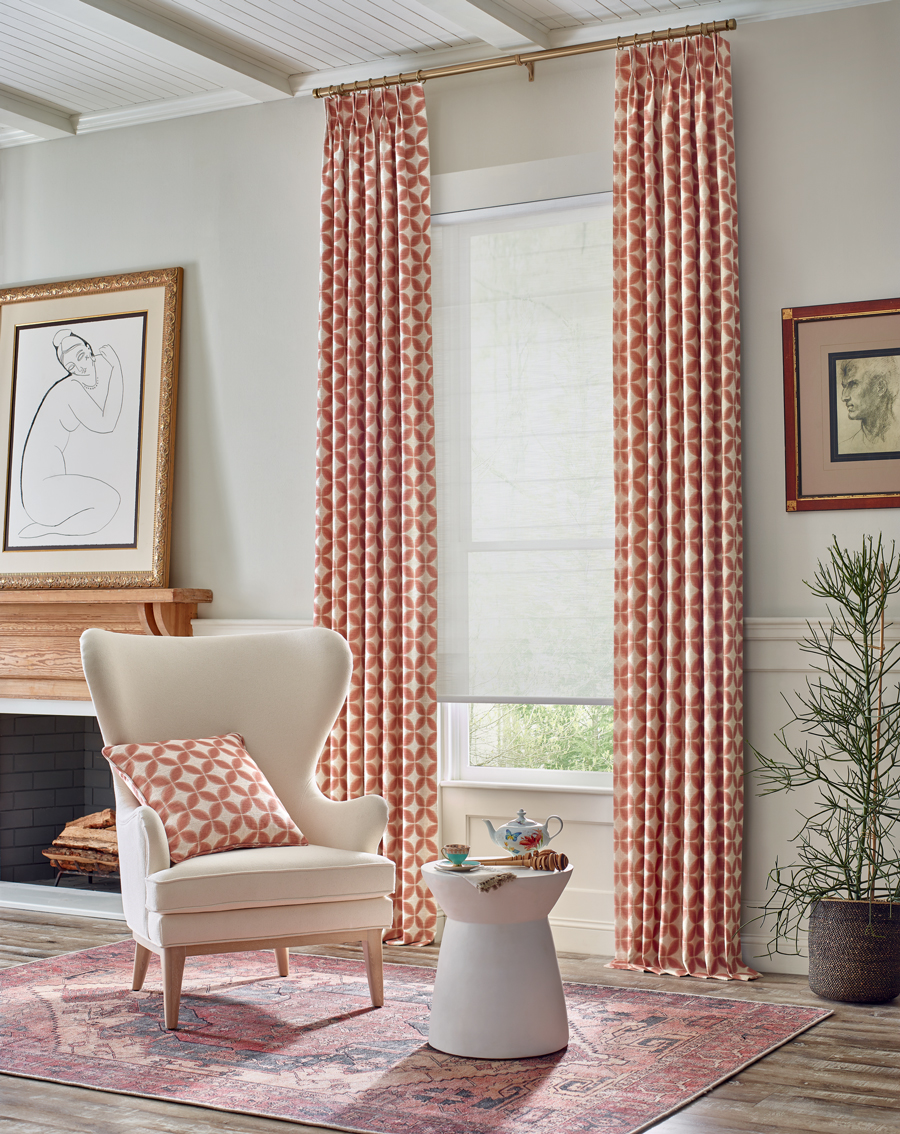 Remain Calm
The ocean. Is there a better image to conjure up when you need to just relax? The waves crashing in, the warm sand, the breeze…With the use of neutrals in this space you can see how texture and the subtle change in hue can bring dimension to this space. Let your mind wander…
Choose the Look You Love
Exclusive curated fabrics just for your Denver area home! With Hunter Douglas Design Studio and Seema Krish, you can enjoy this alluring collection of draperies, roller shades and roman shades. But it doesn't stop there, we offer fabric by the yard to add coordinating finishing touches. It's so simple to get started and with inspiration like this your home is close to being transformed. Let's begin the process today. Get in touch with our team for your FREE Consultation. Let's get this started!