Do you have a room in your home plagued with glare issues? The use of digital screens has increased our awareness–it may even have you searching, "how to get rid of glare," to try to find relief. The best way? Window coverings. We've got the results of a before and after, plus lots of details for you!
Do You Recognize This Scenario?
Bright light floods the room. It almost feels like nowhere is safe from blinding light. Forget about using your phone or iPad. And, there's no sense in sitting at the table–you'll squint yourself into a glare-induced headache–while trying to enjoy the view. This environment is why most people find themselves wanting to get rid of glare.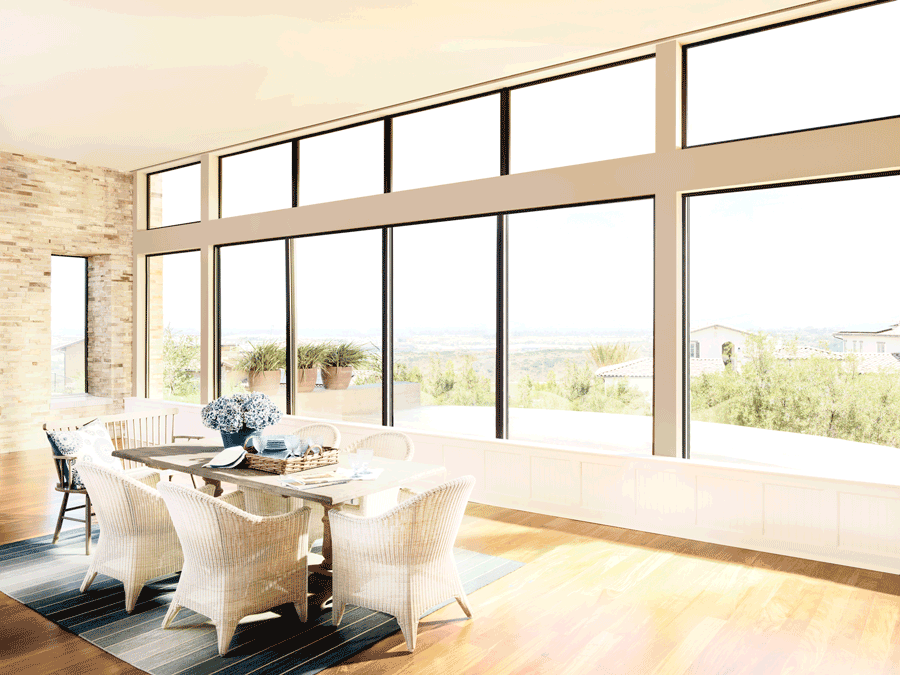 What Else?
The heat. On hot days, not only will you want to get rid of glare, but the heat passing through will have you running to crank up the AC. Plus, those floors will start to fade immediately. The area rug will leave a permanent mark on the floor, due to the hardwood around it fading. And, finally, privacy. "Good morning!" You could almost signal to your neighbor that breakfast is ready.
To Get Rid of Glare, Just Add Window Treatments.
It's true. We are a window covering company. So, of course we want you to add window treatments to your home! But, as you can see, it's really transforming for your home and your life.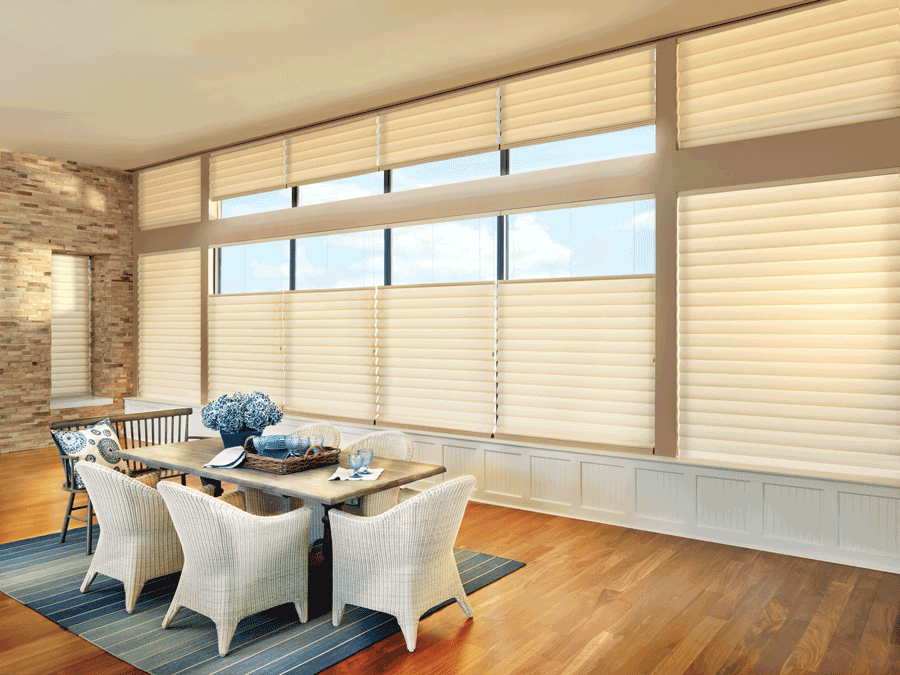 To start with, didn't this space get rid of glare? Look how pleasant and relaxing it looks! Notice, we didn't say dark. A common misconception with adding window treatments is that they can make you feel the cave-effect. And, that's simply not the case. Let's see details of what they added here…
Top Down Bottom Up Shades
This feature is a crowd favorite. Why? It allows you to bring in the light, let you have a bit of an outdoor view, but you get privacy, light control and energy efficiency at the same time. Could they have left the transoms across the top bare for the same effect? Absolutely. Customizing your window treatments is part of the process.
Motorized Shades
Another favorite, having motorized shades allows you to enjoy your windows to the fullest. With large windows, even hard-to-reach windows, motorized shades makes adjusting them a cinch. One tap on your phone, or a simple, "Alexa, close the shades," and you can go about your life as the atmosphere around you transforms. You'll get rid of glare in an instant.
Vignette Modern Roman Shades
This is from a collection of window treatments that offers energy efficiency in addition to all of the other benefits.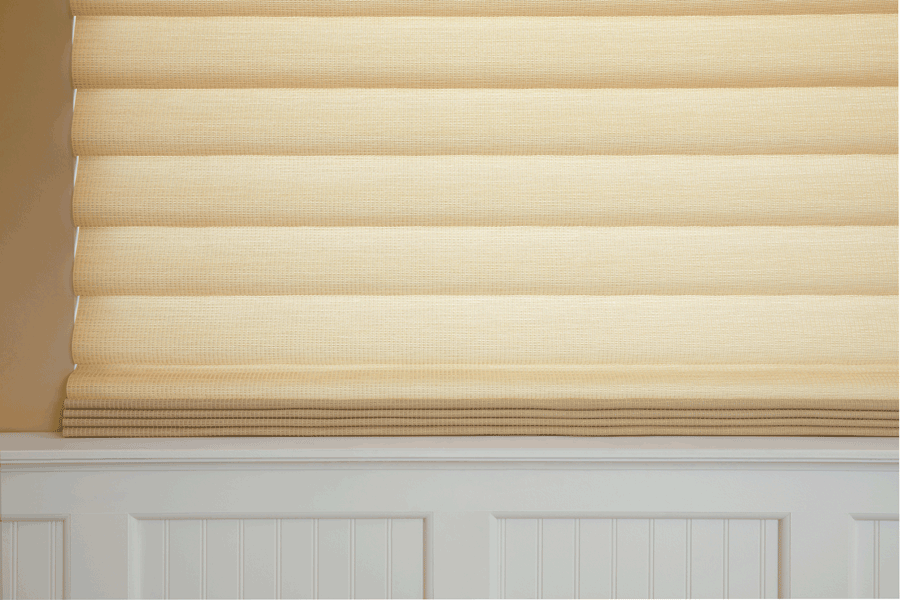 Could they have used sheer shadings to get rid of glare? How about roller shades? The answer is yes. Choosing roman shades is a beautiful choice, but when choosing window treatments, you can choose the style that's right for your home! At Rocky Mountain Shutters & Shades, we'd love to help you solve the issues in your home and find the best style for you. Contact our team for your free in-home consultation.