Have you noticed the high volume of traffic through your doors? Family members–furry ones, especially–want to get outdoors! On top of the traffic in and out, doors provide an increased amount of sunshine. It's time to find the best glass door window treatments for your home!
Entryway Doors & Patio Doors
When searching for the right window treatments for your doors, you know you need function. But, you also need to complement the style of your home. There's no better example than your entryway door. It welcomes guests, it sets the tone–it also sees a lot of use. These woven woods add both style and function, customized to fit the lifestyle of the space.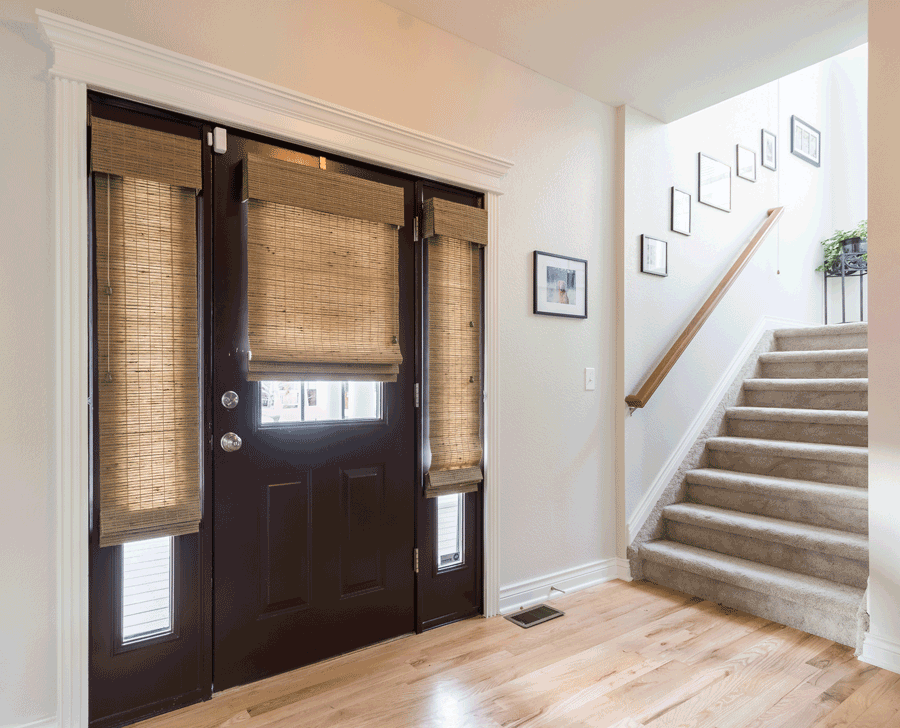 Same goes for your patio doors. It's typically one door that is an integral part of the fashion and function of the space. With custom window coverings, you get both!
Solutions for Your French Doors
French doors can be tricky. You certainly want to highlight the beauty of them. But, the function is just as important. You'll want glass door window treatments that allow your door handles to rotate adequately. Plantation shutters are a gorgeous choice with customization for function!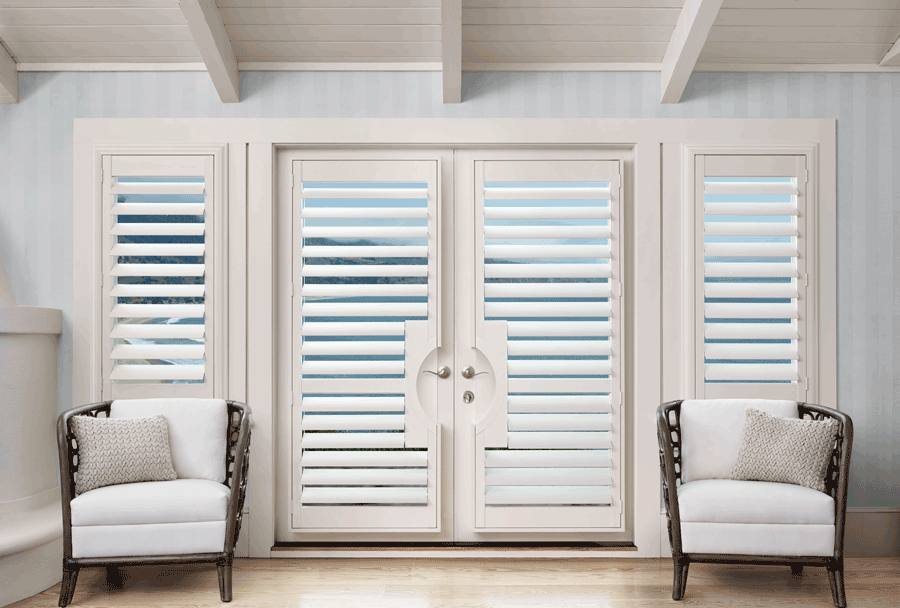 Hunter Douglas also offers a wide selection of both shades and blinds for your glass doors. The keys to finding the right glass door window treatments for your french doors? Low profile design–and expert advice. We'll take measurements that will allow you to choose the ideal coverings for both style and function!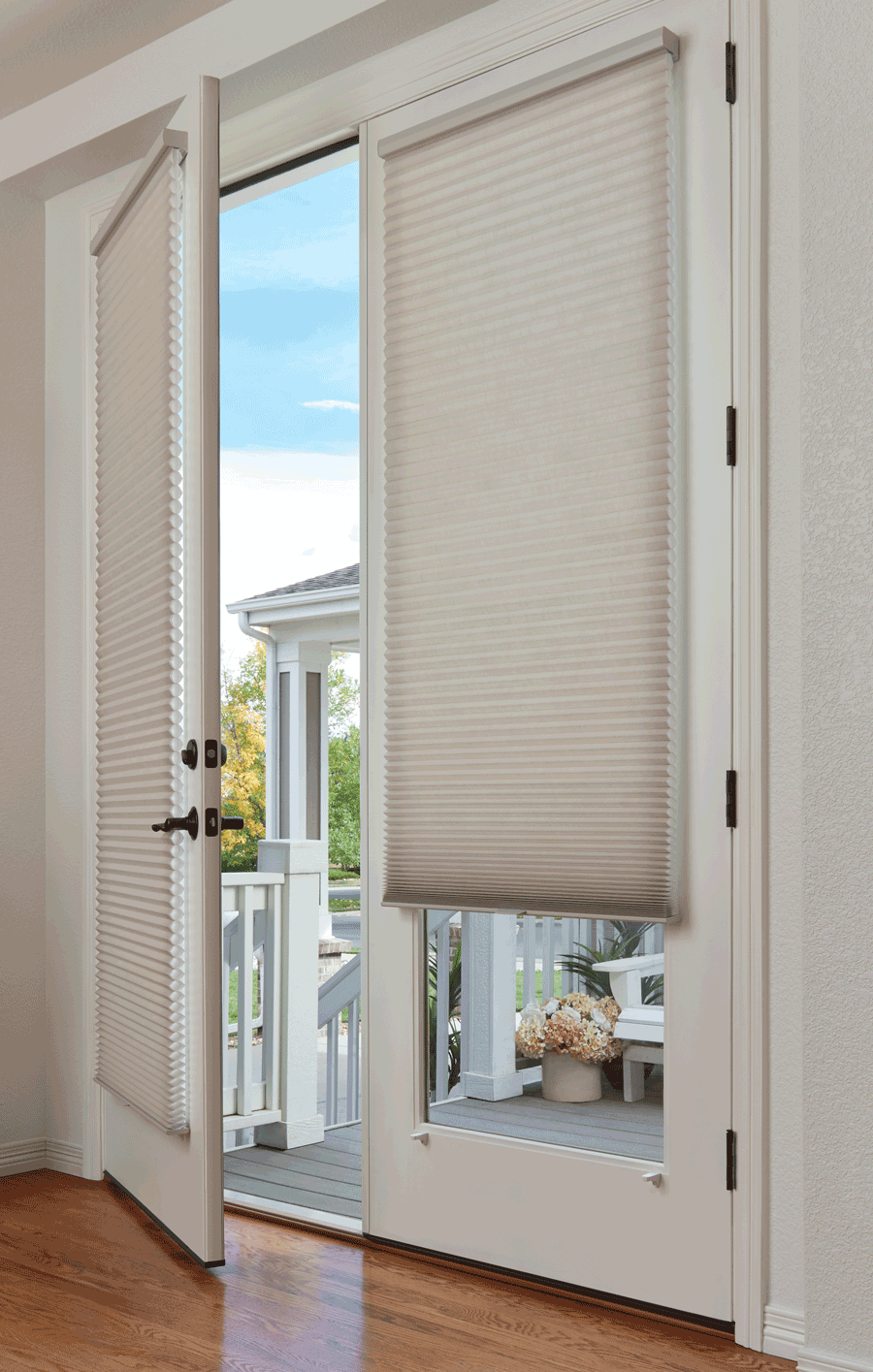 Covering Your Sliding Glass Doors
Your sliding glass doors need large window solutions. They also need to handle the continual open, close, open, close. With PowerView motorized blinds and shades, handling constant traffic is a snap. One tap of a button on your remote or phone, and your shades open.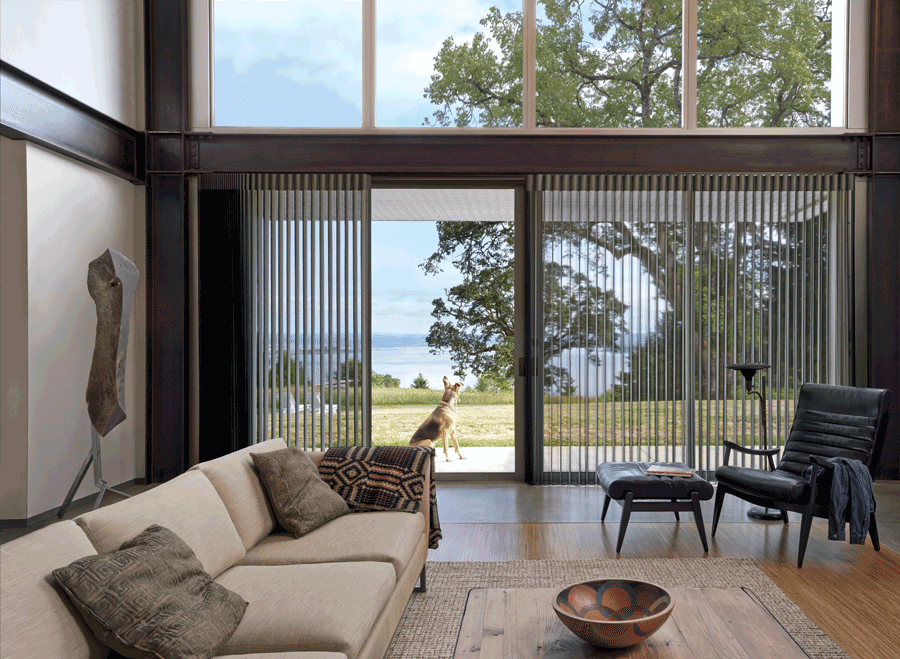 Want your home to coordinate? Many of our vertical shades come in fabrics that are also offered throughout other collections. We call it the Whole House Solution, making it easy to choose glass door window treatments that will coordinate with windows throughout your home!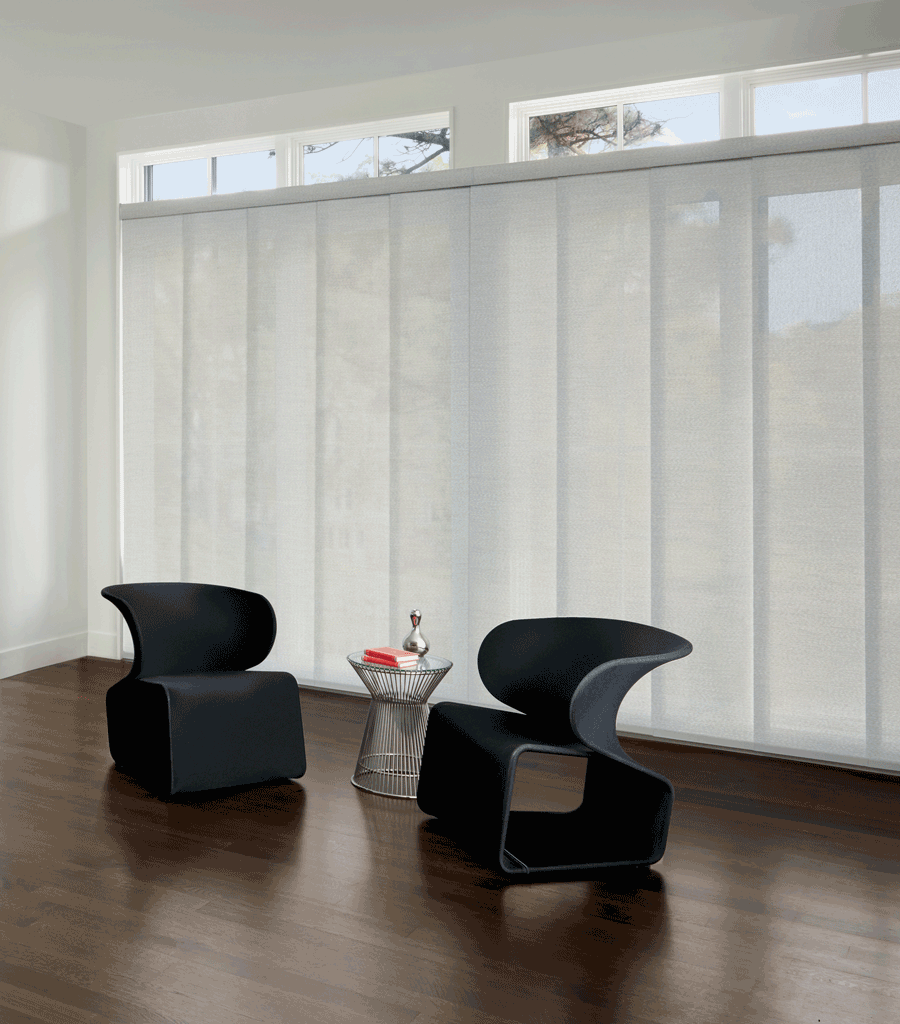 Need Glass Door Window Treatments?
We can help! At Rocky Mountain Shutters & Shades, we've been working with clients in the Denver area for years. We understand Denver area home solutions, and we can help you choose custom features to improve the style and function of your home! Let's get started today. You'll discover your favorite glass door window treatments and be on your way to enjoying your outdoor space much more! Contact our team.