There's been a shift in the work world during the past couple of years. Once an after-thought, the home office has become a focus as more and more people are choosing to work remotely. What's important here? The right atmosphere, privacy, light control, organization…all of these elements come together to help you toward success. Take a look at your choices as you create the custom environment for your home office.
The Right Balance of Lighting
Too much light can be a disaster when it comes to home office design. Why? The glare on screens drains the eyes, adds distraction and wastes time. Flooding light into your space can tire you out early on in the day. In the afternoon, it nearly puts you to sleep. Poor lighting causes squinting and low energy.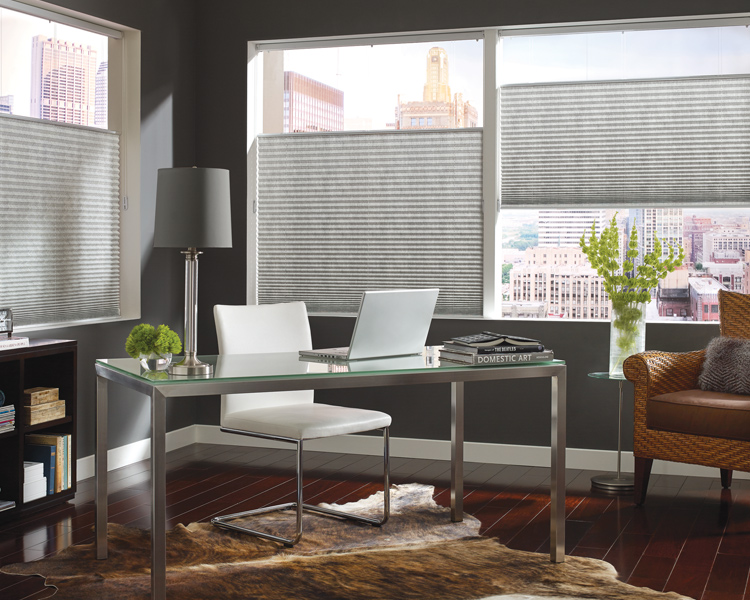 With top down shades, the right balance of lighting allows natural light to enter across the ceiling, boosting your mood and productivity. The shades are placed in the ideal position for glare protection and blocking of direct light.
The Ideal Temperature
In the Denver area, we experience such a range of temperatures across the year–even from morning to night. And, the amount of bright sunshine we experience is both a blessing and a curse. In order to be productive, energetic and focused, maintaining a comfortable environment in your home office is key. It's a little bit like the story of the three bears: Not too hot, not too cold…Just right.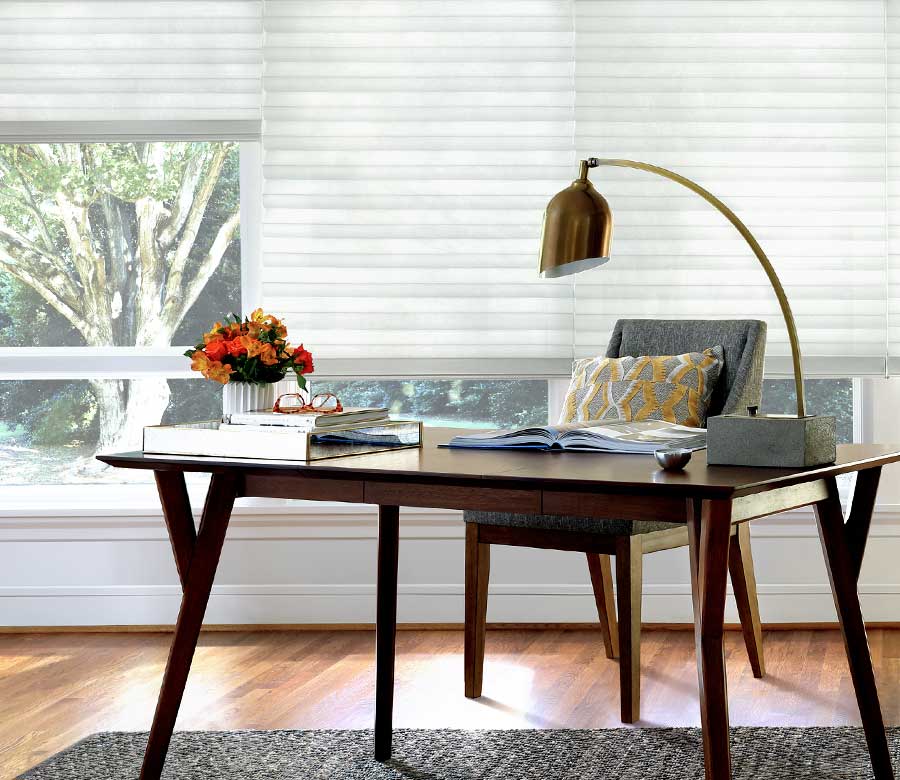 Energy efficient shades can be a powerful component. Not only do they allow you to control the light and temperature of your space, they do it with energy savings in mind. And, if you're looking for an effortless solution, let motorized blinds and shades do all the work. They move to your schedule and work with your home integration system.
Home Office Design: You CAN Have It All
Working from home sounds like a dream, but when it comes down to it, no set-up is perfect. We realize there are drawbacks. If you work from home, you'll never be "away" from work. Your personal life might blend during certain parts of the day. But, having your home office designed and customized is the perfect start to "having it all."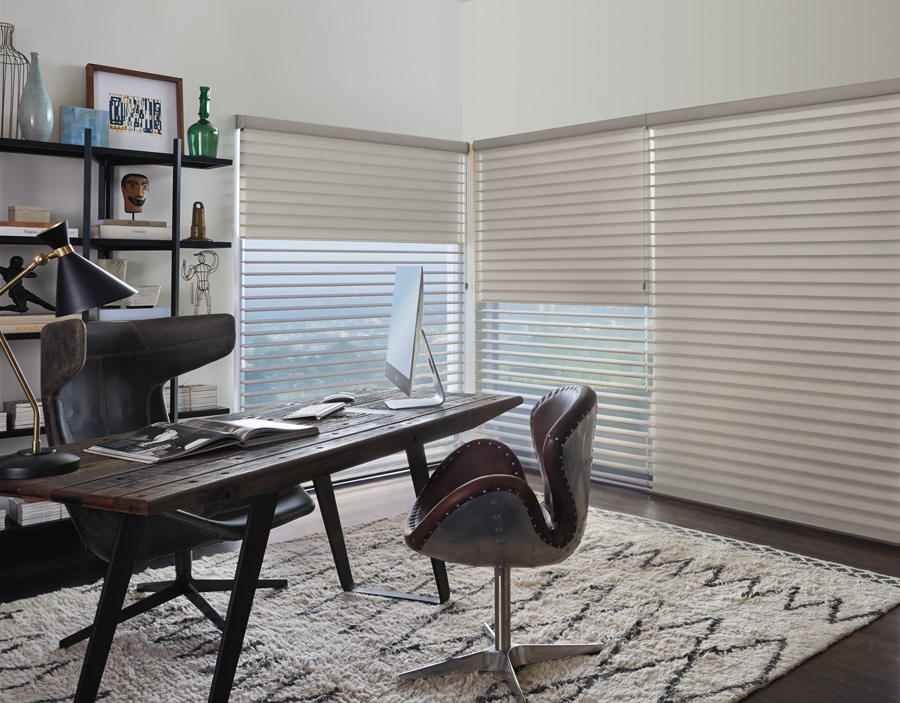 When trying to customize the environment of your home office, you'll solutions for light control, comfort and PRIVACY. Dual shade systems deliver. What choices do you have? You might love the look of two independent shades–one for blackout, one for sheer–that function individually. You also have the option for shades that use both sheer fabrics and blackout fabrics in one that will transition your environment with a simple shift of vanes. At Rocky Mountain Shutters & Shades, we can help you create the ideal home office environment to help you start 2018 with success. Let's get started with a free in-home consultation today!