CUSTOM WINDOW TREATMENTS

by

Custom Window Treatments
Stunning fabrics. Incredible options. The collection includes a complete line of custom window treatments, with full draperies, drapery side panels, top treatments, roller shades, and roman shades.
Fashion Forward Patterns
Contemporary Color Palette
Custom Pillow Covers
With the newest window treatment selections available, you'll also be able to choose custom-crafted designs and contemporary style. Coordinating the look of your home, drapery hardware, top treatments and embellishments will add the ideal finishing touch. Also, by layering window treatments you will intensify the look of your space. For motorized draperies, a decorative rod is available, making this a unique feature in remote controlled drapery panels.
The Fabrics
A beautiful home begins with the fabrics. The colors, textures & patterns all come together to create a personal look. You can browse fabric swatches at one of our showrooms, or we can come to you. Experience the fabric samples in your own home, with your furnishings and lighting close by.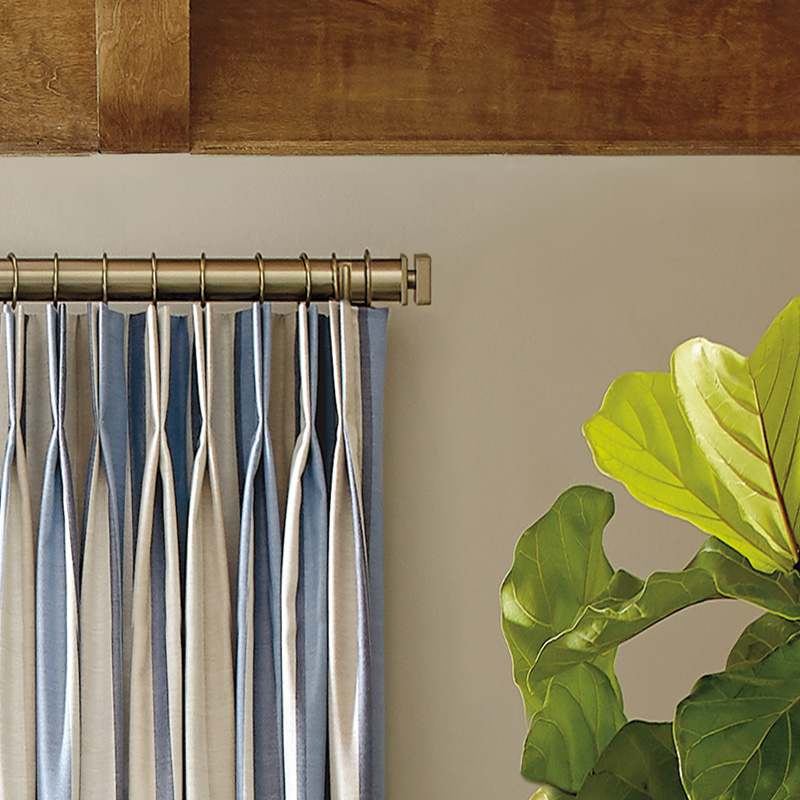 Hardware & Trim
The drapery hardware and trims you choose will coordinate the style of your custom window treatments and the rest of the space. We carry drapery hardware in the latest finishes, such as matte black and gold. You'll make a statement in your home with these custom touches.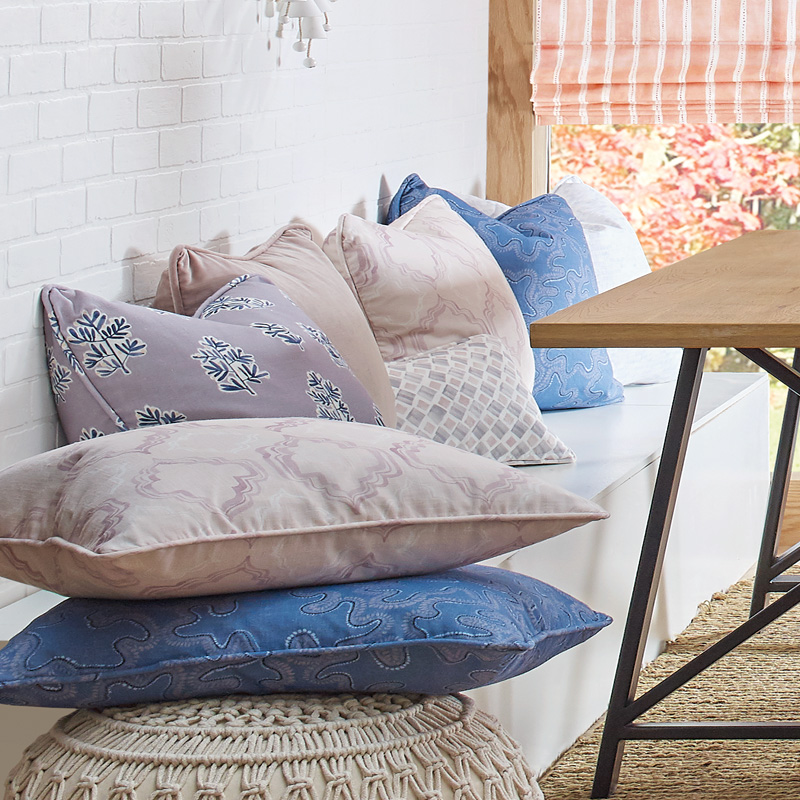 Home Accents
Every home deserves to look its best, with unique accents and decor. To customize the look and bring your vision to life, our designers work with you to put it all together. These beautiful fabrics are used to create custom pillow covers, in 6 different sizes and shapes to enhance the entire look of the space.