The largest windows in a home are often the segue between the interior and exterior. They help bring the beauty of the outdoors in, while still allowing you to enjoy the comfort of the indoors. Unless these windows are properly dressed, these big windows can become more of a hassle than a luxury. That's where we come in! No matter what problems you are looking for solutions for, we have the answers. 
Pirouette Shades: Seamless Landscape Views
Whether your view is the garden you planted, the kids playing in the backyard, or a stunning beach scene, Pirouette Shades allow you to keep that view and eliminate the harsh light and glare that can come with it. Pirouettes consist of a light filtering portion and solid vanes.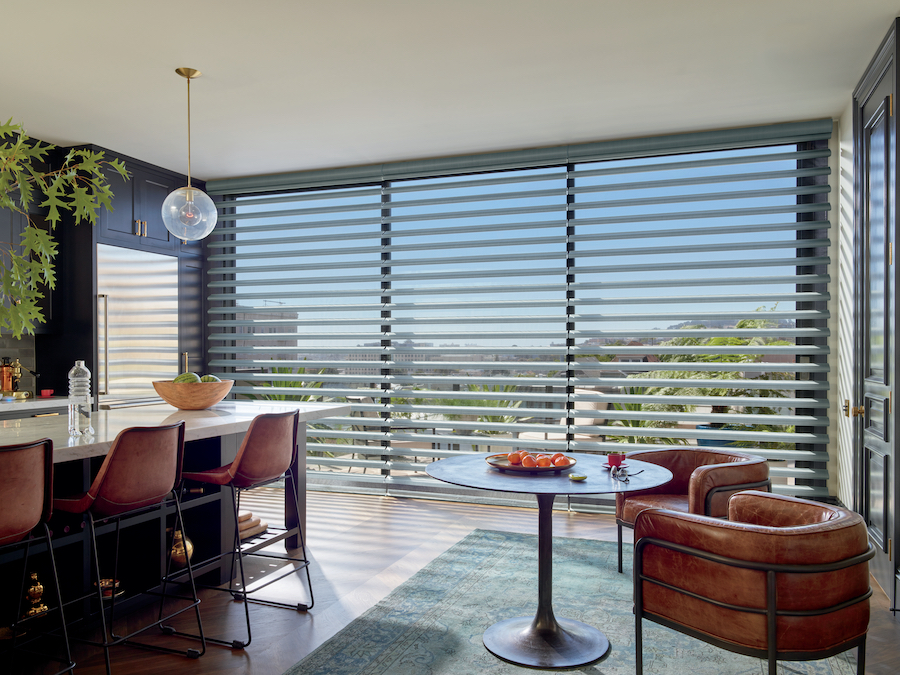 On top of the excellent light control, these shades serve as a great backdrop when they are in use in a room. Better still, when it is a gorgeous day out and there's no harsh rays peeking through the windows, you can pull them all the way up into the headrail to have a completely uninterrupted view.
Designer Banded Shades: Implement Art 
What better way to show off the largest windows in your home than being able to–no matter if the shades are open or closed? Designer Banded Shades do just that! With their unique look, they will help complete any room.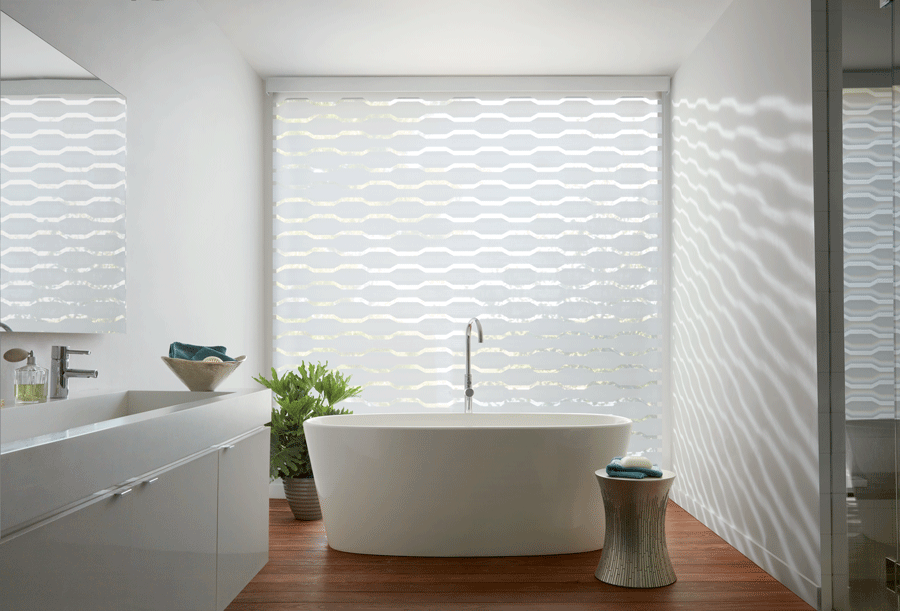 With a simple adjustment, these shades can go from light filtering to partial view, all the way to an opaque shade for even more light control. When you don't need shades in place, they also roll up into their headrail. 
PowerView® Automation: Complete Ease of Control
There are many options for solutions when it comes to your largest windows. One of our all time favorites is adding PowerView® Automation. With automated shades you no longer have to maneuver behind furniture to adjust shades or even go around the whole house to physically close them all.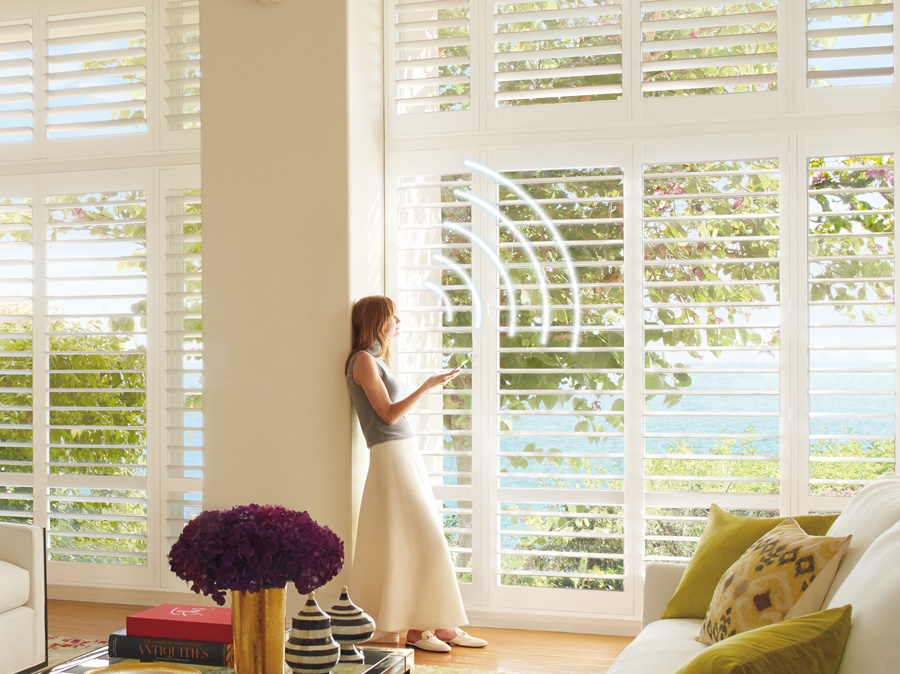 Smart shades allow for complete ease when it comes to any and all adjustments you need to make to your shades throughout the day. Once they are set up in the home, here are the benefits you will reap: 
Voice command adjustments

Adjustments set to a personalized schedule (that can work around your family's wake, nap, and bed times) 

Pair with all smart home systems

Control with remote, the PowerView® app or smart home device
Your Largest Windows, Simplified
Our team here at Rocky Mountain Shutters and Shades understands the trials that can come along with your largest windows. Our treatments are here to simplify your days while also adding a stylistic touch.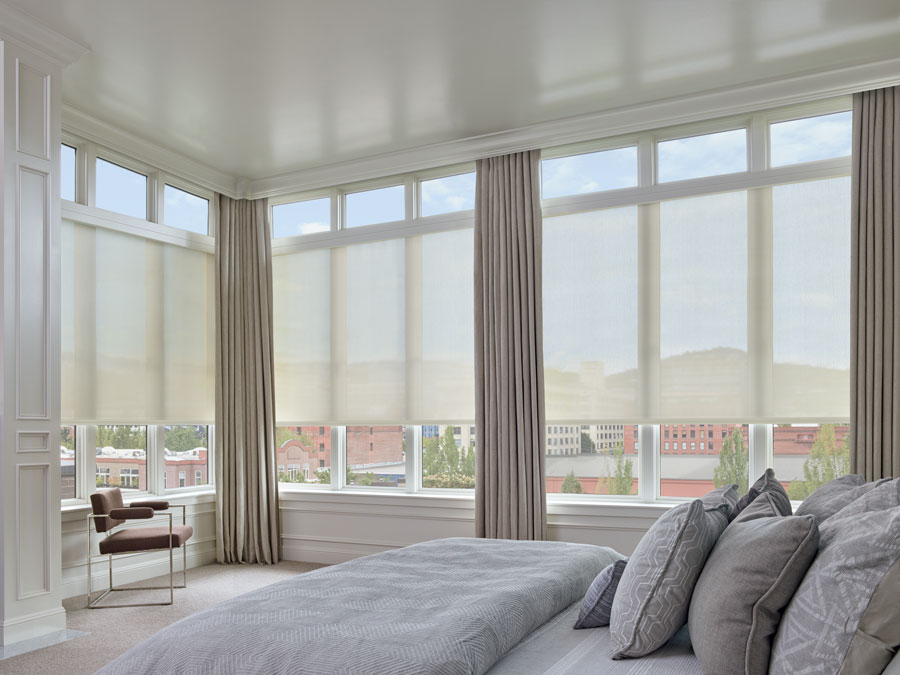 Whether it's window treatments for your floor to ceiling windows or any other windows that need an upgrade in your home, we can guide you through the entire process to find solutions that meet your style and function needs. Contact us today for your FREE consultation.