Last year really put things into perspective. Stay at home orders and social distancing mandates changed our daily lives and our priorities. New top design features responded and our homes adjusted to very challenging circumstances. Let's take a look at how our homes transformed last year and what features were most impactful….
The New (and improved) Backyard
Spending time at home was unavoidable. Aside from a quick trip to the grocery store or to the pharmacy, we all felt 'grounded'. We spent time getting reacquainted with our families and trying to see the silver lining through some dark clouds. Our backyard space provided a bit of a retreat and top design features focused their attention there.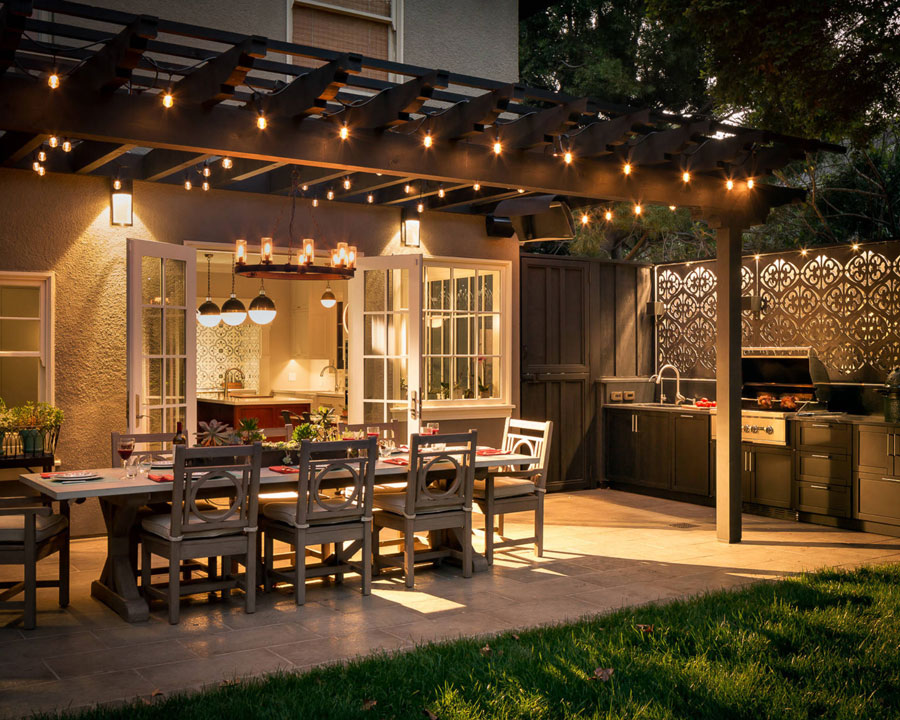 In response to the need of more livable space, top design features looked to our backyards to provide some much needed square footage. By adding a firepit or new dining area, we were back to hosting small gatherings in the safety of the outdoors.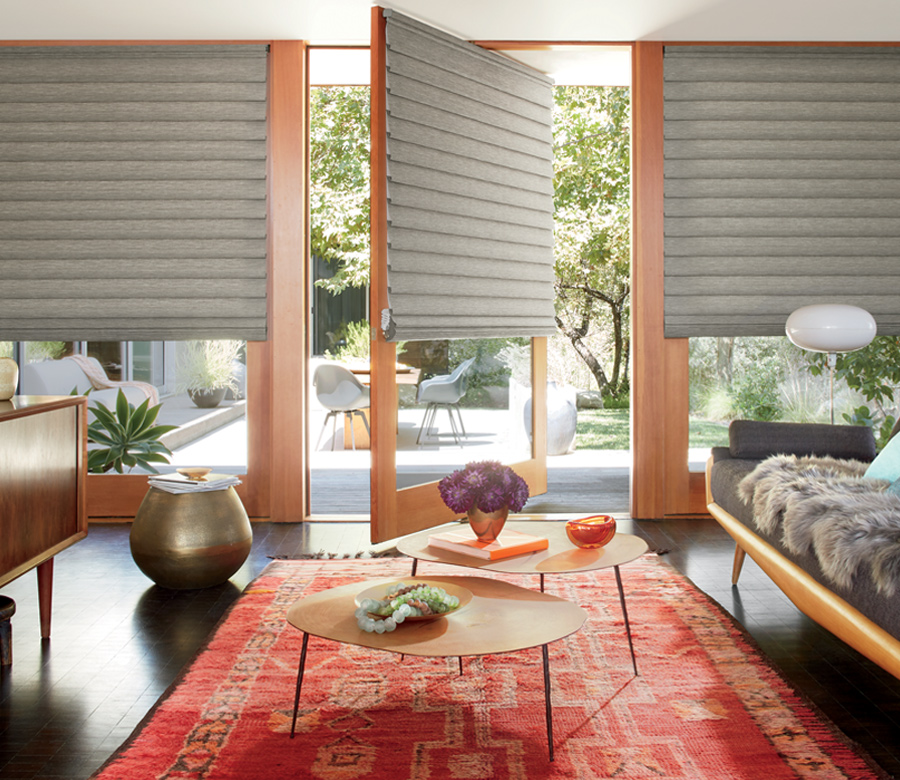 Now that our outdoor space has been refreshed, did you notice a new flow of foot traffic in your home? Is your backdoor being overused? Make certain your glass doors are outfitted properly going forward. We can help you upgrade your sliding doors with window treatments that are functional in high traffic areas. We have many ideas to share, see Inspirations for Covering Doors for options! 
New Solutions for Every Day & Night
Living life from the sidelines has its challenges. Being home all of the time makes one sensitive to the little things that have never affected us before. Let's take a look at some home improvements that quickly rose to the top of the honey-do list…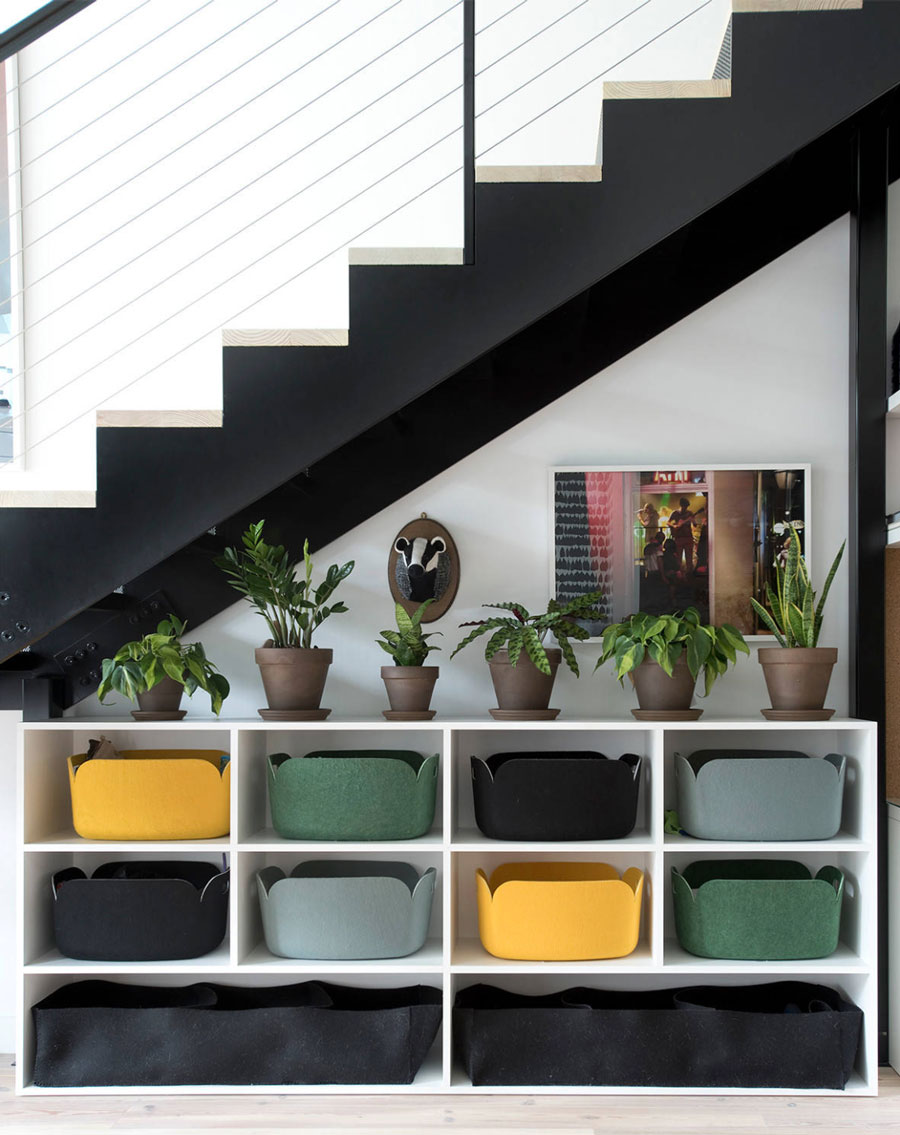 First it was storage, this became one of the most popular top design features. Now that everyone was at home all day with nothing to do- organization became a way to pass the time. All the clutter that was causing us stress and anxiety…gone. We looked to HGTV for inspiration and added storage solutions and closet systems to fix the problem.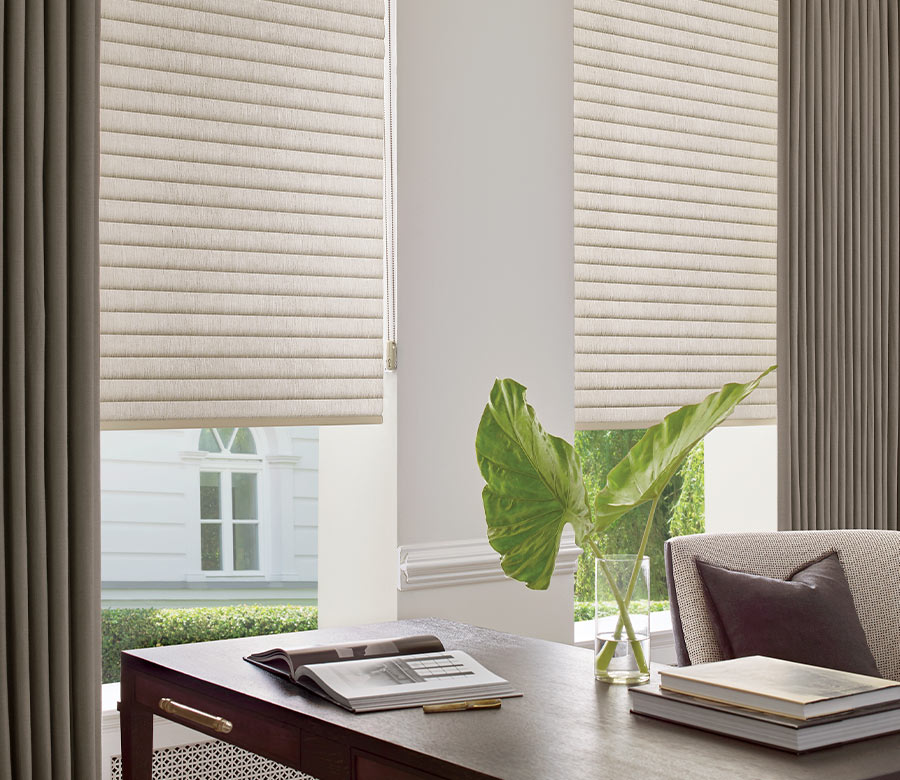 Next, we discovered the importance of light control! We'd taken for granted that our workplace was designed to be just that… a workplace…equipped with quiet private space and good lighting. Now that we were all working and learning from home, we found that our homes couldn't accommodate our needs. Where were the glare free zones? Window treatments were there to tackle this issue and help families transform their homes into comfortable and productive spaces for their new remote lives.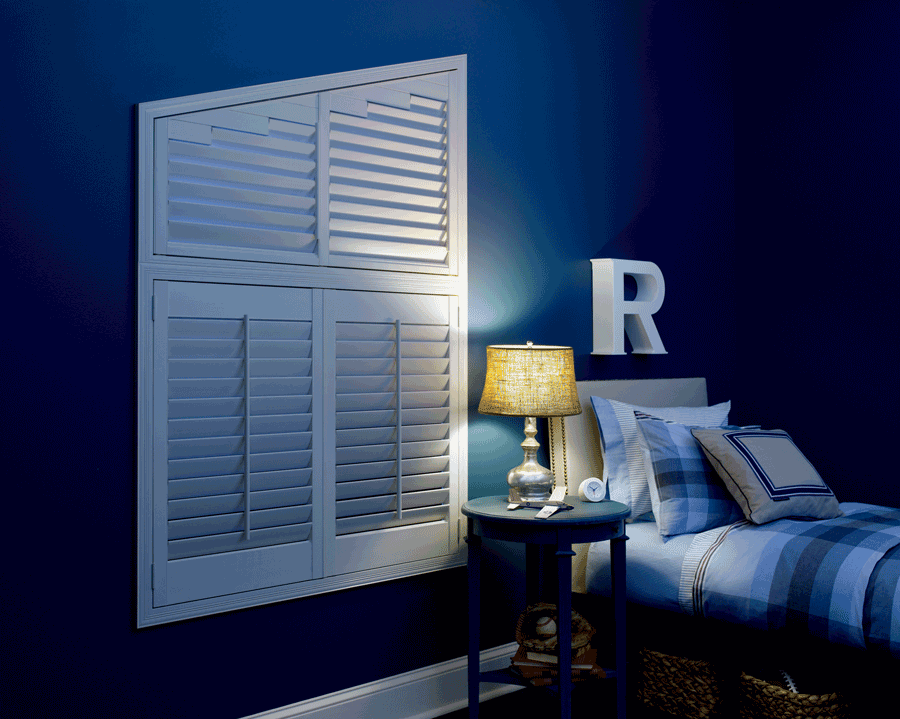 Finally, some sleep. Stress and worry took over this past year and our sleep suffered. In our attempt to manage everything, a restful night's sleep took a backseat. Why not create the right environment for a good night's sleep in your bedroom now. We have some great tips on how to put top design features to work in your bedroom. Take a peek.
Rooms can be Flexible too!
Learning to be more flexible became the universal personal goal, our rooms were flexible too! Top design features and upgrades became about transforming homes to accommodate the multiple people and functional needs that were now important.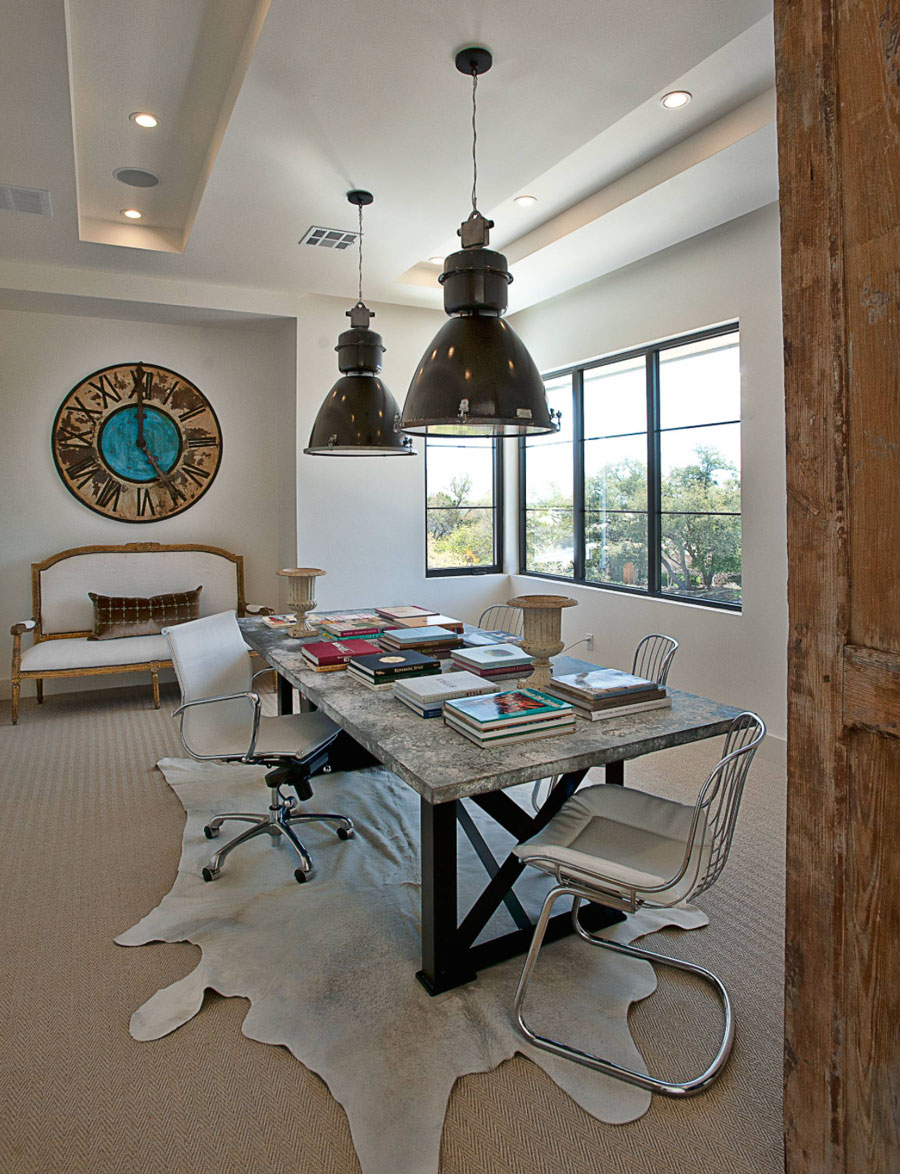 This included redesigning bedrooms to act as virtual classrooms, dining rooms as home offices, and to this end, creating flexibility directed home improvements.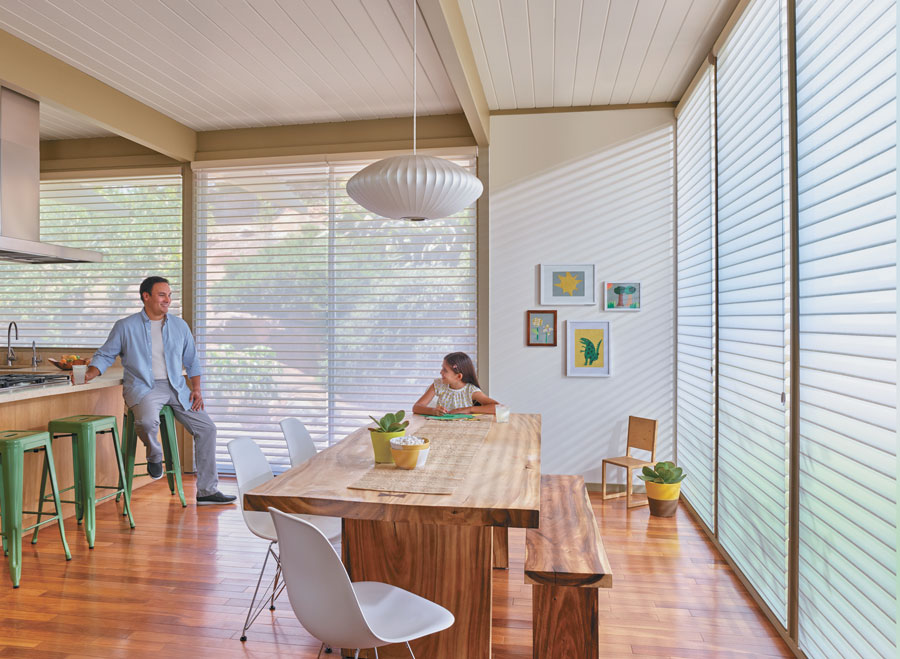 So we looked to window treatments for help. What else could efficiently transform a room and create the right atmosphere in an instant? Especially when contractors were having trouble keeping up with demand—an updated window solution was the answer.  
Top Design Features: Fall in Love with Your Home
Look no further, top design features are more about function this year and we are loving it! Upgrading your home's look comes with added bonuses today. Whether it's controlling the light in your new home office, creating a dark place to sleep or reimagining a room in your home to make it more flexible-we have a solutions page that can make these changes a reality. At Rocky Mountain Shutters & Shades, we want to help you match design elements with functionality and create the perfect atmosphere for your home. Contact us today for your FREE consultation.