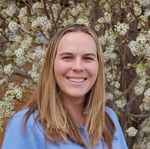 Have you ever wished you could sit down with a designer to talk style trends, one-on-one? Are you looking for inspiration on upcoming fashion, favorite products and innovative features designers are loving right now? We have an exciting experience for you–our lead designer, Kristen Brown, walks you through a sneak peek at what's to come! The latest announcements from Hunter Douglas include exciting style trends, cool new design features and upgrades that will add beauty and convenience to your home. Have a project you've been waiting to get started on? Our design consultants at Rocky Mountain Shutters & Shades come to you for free–offering expert advice, gorgeous samples and tons of inspiration for your home.
What's your favorite new fabric?
"The Duette Alexa, I love the batiste bamboo textured, and this fabric is a great one with its subtle, soft texture. Most customers that see it are surprised we have a honeycomb fabric like that. It adds character and dimension at the window–which is often like artwork throughout the home."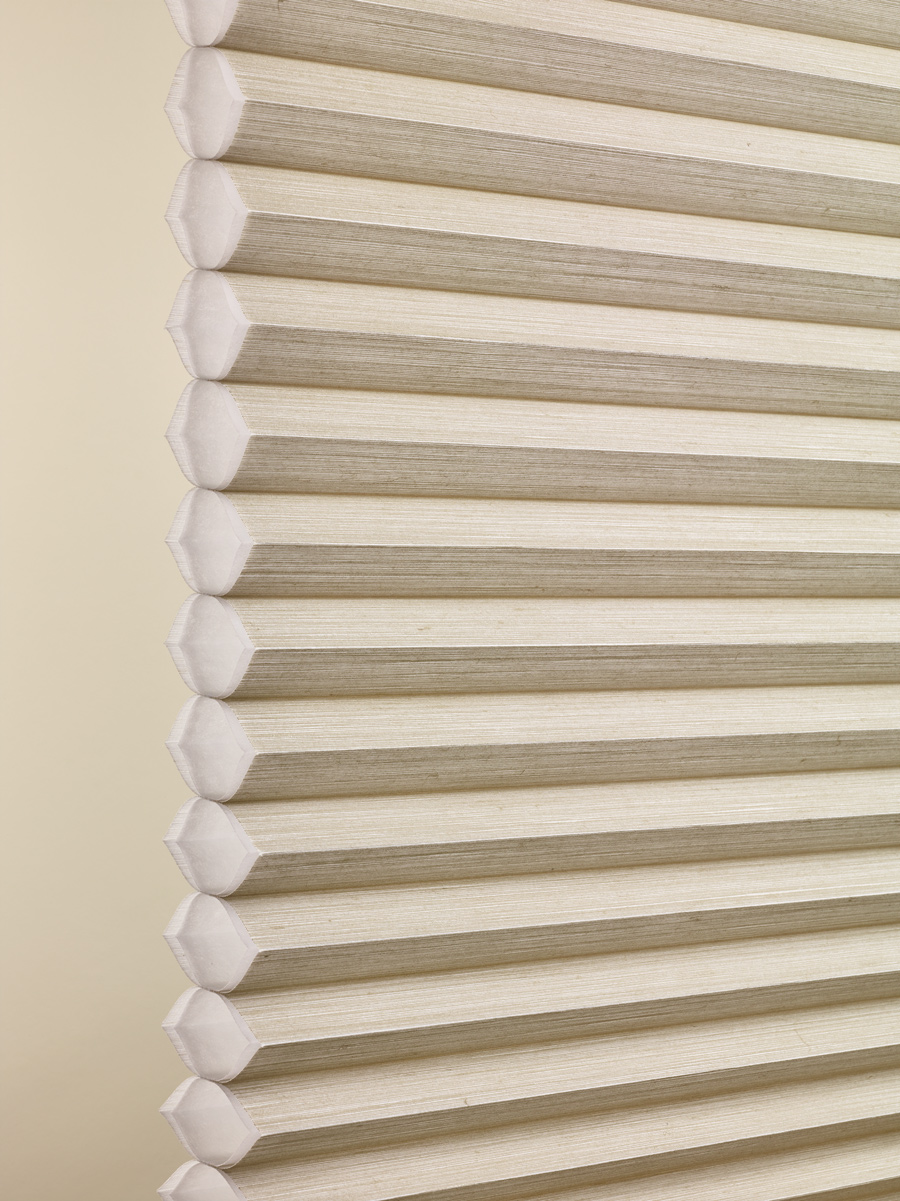 What color style trends can we expect to see this year?
"Gray, gray and more gray!  Gray is everywhere. From dark charcoal to graceful hues, gray is still one of the hottest style trends for your home. Hunter Douglas even created a brand-new NewStyle shutter color option inspired by the popularity of gray in home design. Urban Gray is going to be a huge hit. Sophisticated and charming, I can't wait to show this new choice to my clients!"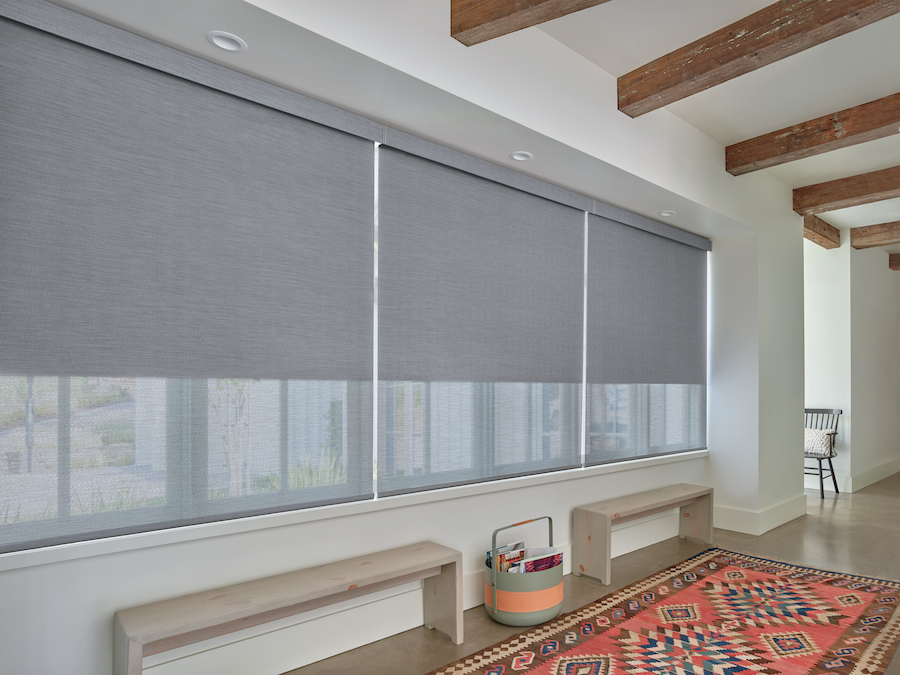 What's your favorite new design element?
"Silhouette Duolite is an amazing invention. Very cool–it gives a room darkening option for a beautiful soft shade. Any time window shades have a range of light control options like this–the ability to offer sheer shades, as well as blackout–it offers a 'best of both worlds' experience for our clients. And who doesn't love that? Our Silhouette shades were already enhanced with A Deux–another option for a blackout roller shade, and a number of our other window coverings received this upgrade as well. It's complete versatility, from maximum view-through to blackout."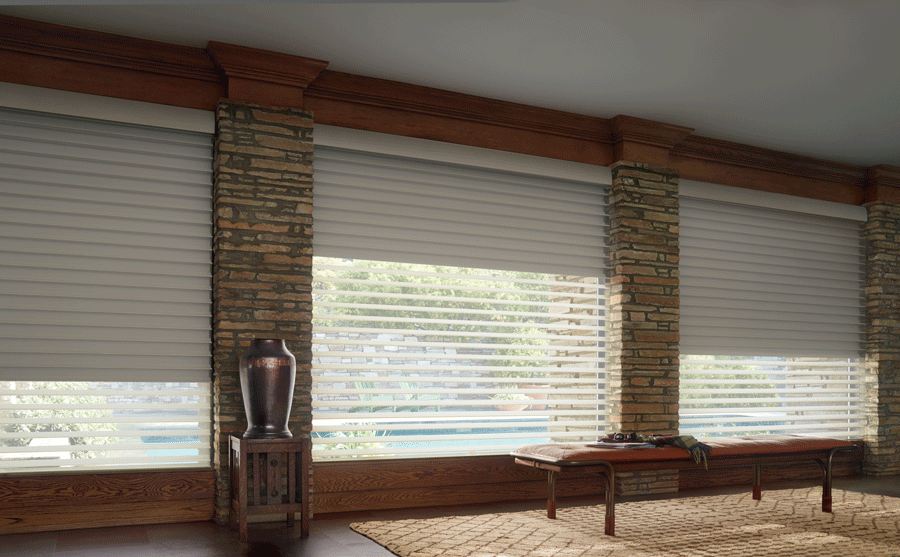 What are you excited to show your clients?
"I just can't say enough about our shutters. The newest finishes add a contemporary look to the space, with details that cross many different style trends. Plantation shutters are one of our most popular window treatments here in Denver, and the customization of them is growing every year. With additional details, like door handle cut outs, homeowners are loving the look and function."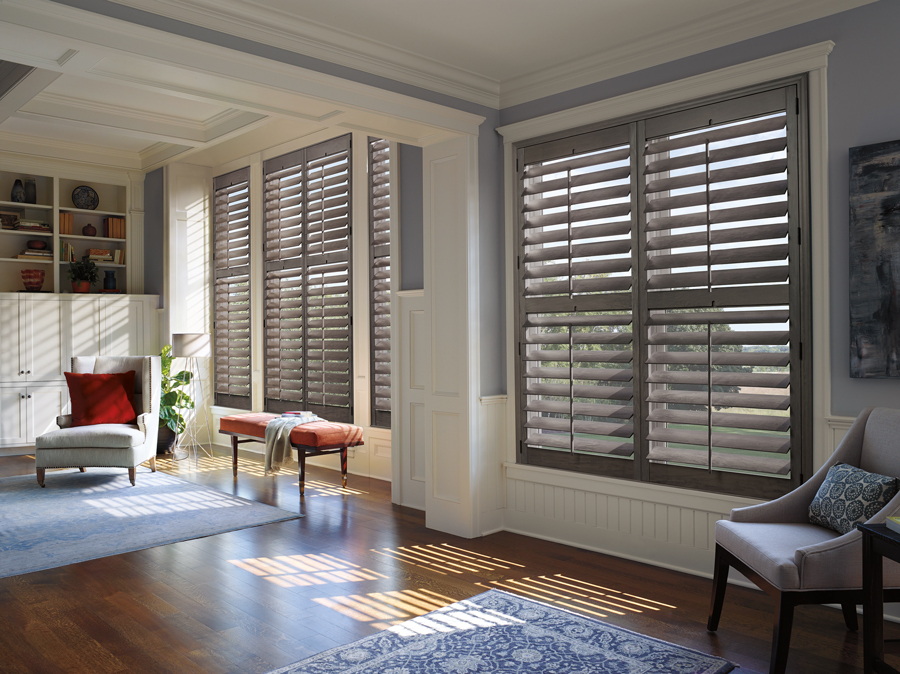 What are your favorite innovations in Hunter Douglas products this year?
"Cordless and cord-safe options are always a priority. We know how important it is for families to have peace of mind, so we couldn't be happier about the upgrades this year. They've completely taken away the cord on Duette, so manual and motorized are both great child safe options. All of our window blinds now are available as cordless blinds. The SimpleLift and LiteRise operating systems have upgraded the safety of homes. And, of course, motorized blinds are pretty popular, but also add a great level of safety."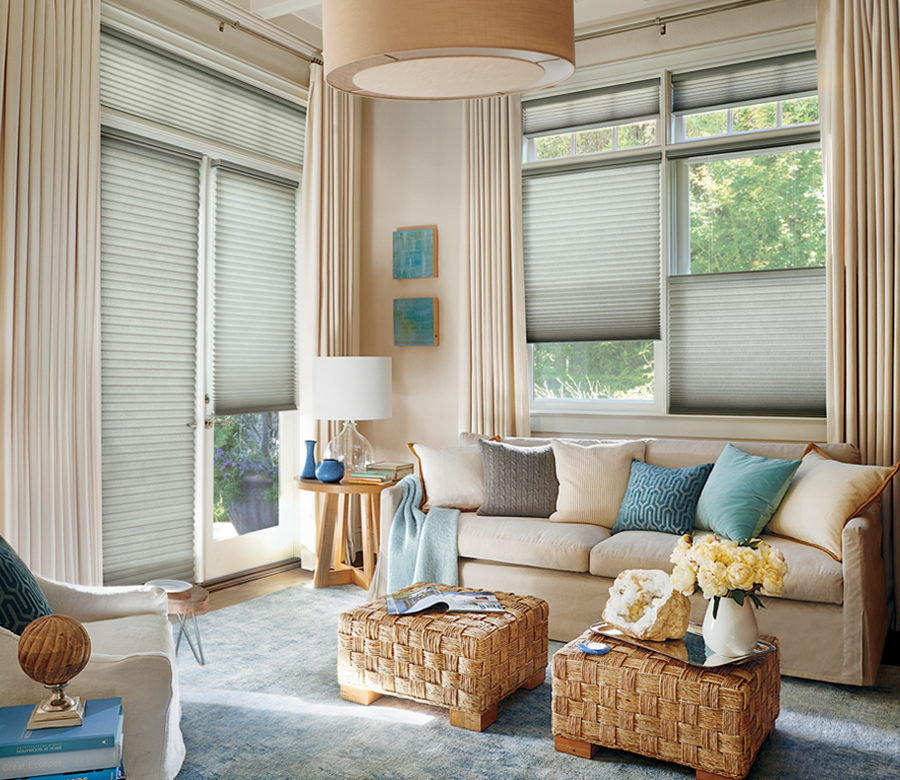 Speaking of automation–is there anything new?
"PowerView motorization received a huge innovation this year, as home integration has become more popular–it's compatible with all the big names. With the amount of sunshine we get here in Denver, motorized shades are a great asset. Setting schedules, saving favorite scenes, controlling your shades from your device. It's the smart home lifestyle that our clients are embracing and loving. Many people need energy efficiency year round, and the integrated smart home brings all of the technology you need to your fingertips."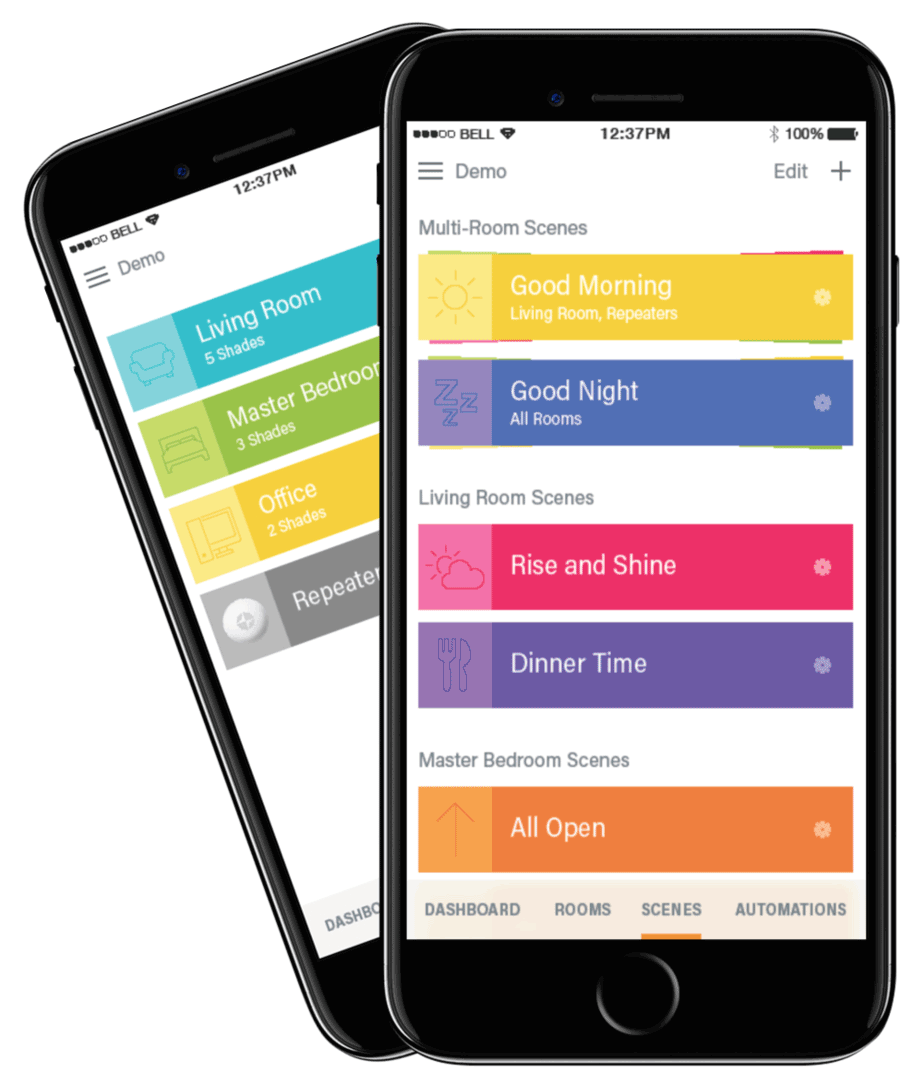 How about you? Is there a favorite product, innovative feature or upcoming fashion that you love? Are you excited to get started on your next product? All of the latest style trends and new product features are now available from Hunter Douglas. Contact our team, at Rocky Mountain Shutters & Shades, for a free, in-home consultation today!