Do you ever feel like the things in your life are always at odds? As soon as one thing starts working, another stops? We know how it feels. You finally get the family to gather for movie night, but the setting sun and your current window treatments just don't deliver that dark theatre atmosphere you'd like. Or, your nice dark bedroom feels cozy at 7am, but by 10am, you'd like some energizing light. You don't have to settle for one or the other when it comes to atmosphere anymore. With the recent innovation of dual functioning shades, you now have options!
Dual Functioning Shades?
Okay, so what do we mean when we say "dual functioning shades?" Typically, when you think about the function of shades, you have two separate options: you can get light filtering shades that reduce glare and allow filtered natural light to give your home a gorgeous glow, or you can get room darkening shades that block unwanted light to ensure darkness.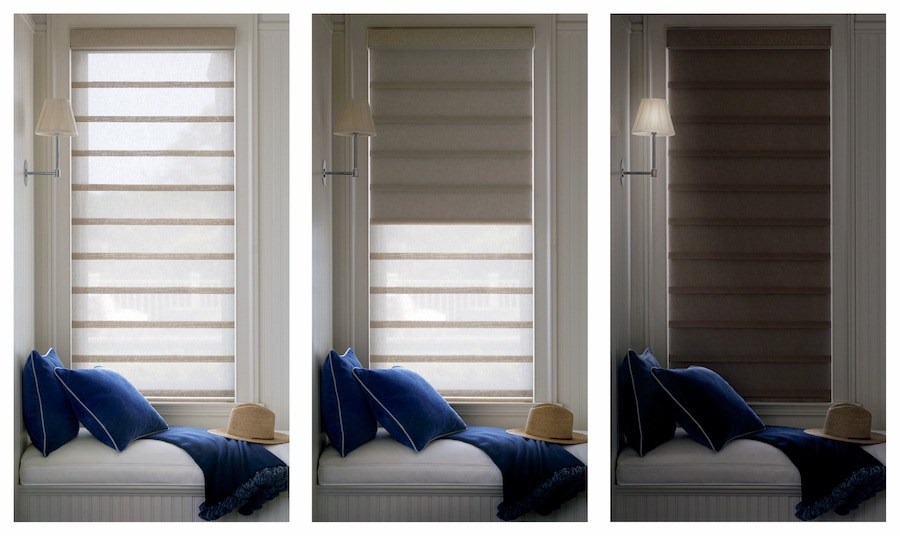 With dual functioning shades, though, you can have both on the same window! How? Well, a light filtering shade and a room darkening shade are combined in one headrail. Sound amazing? It is! Dual functioning shades will completely transform the look, feel, and function of your home and your life!
Fused Shades
When it comes to dual-functioning shades, one option you have is a fused design. Two fabric opacities are fused together in one shade to give you a top down bottom up sort of experience with light control.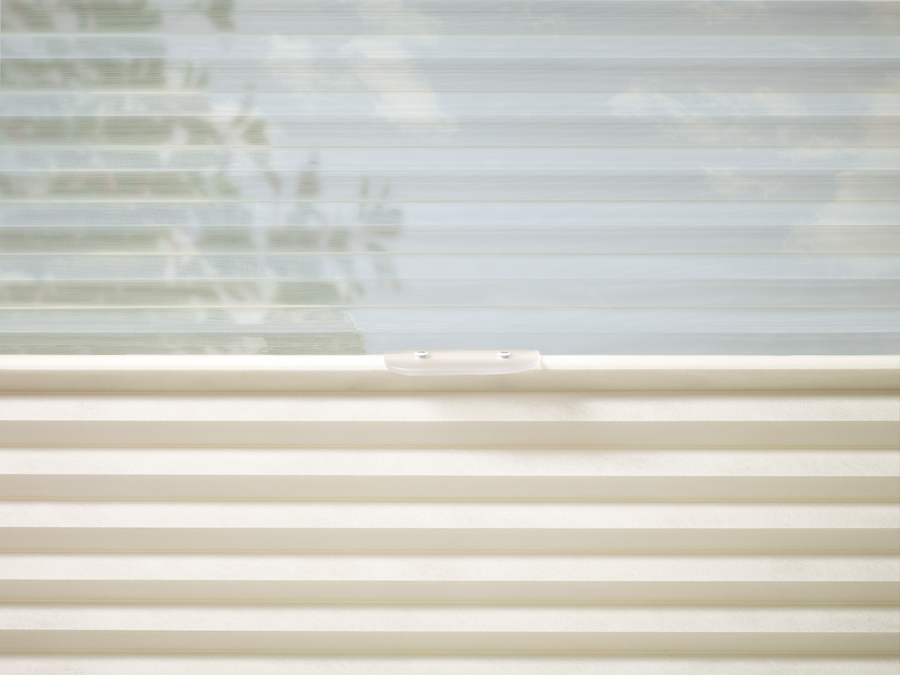 On top, you have a light filtering opacity, and the bottom features more of a darkening fabric. Seamlessly connected, you can adjust your single shade for a full range of light control. Not only that, but the fused fabrics give you more privacy control, and add visual interest to the windows in your space. Upscale fashion and incredible function…you can't beat that!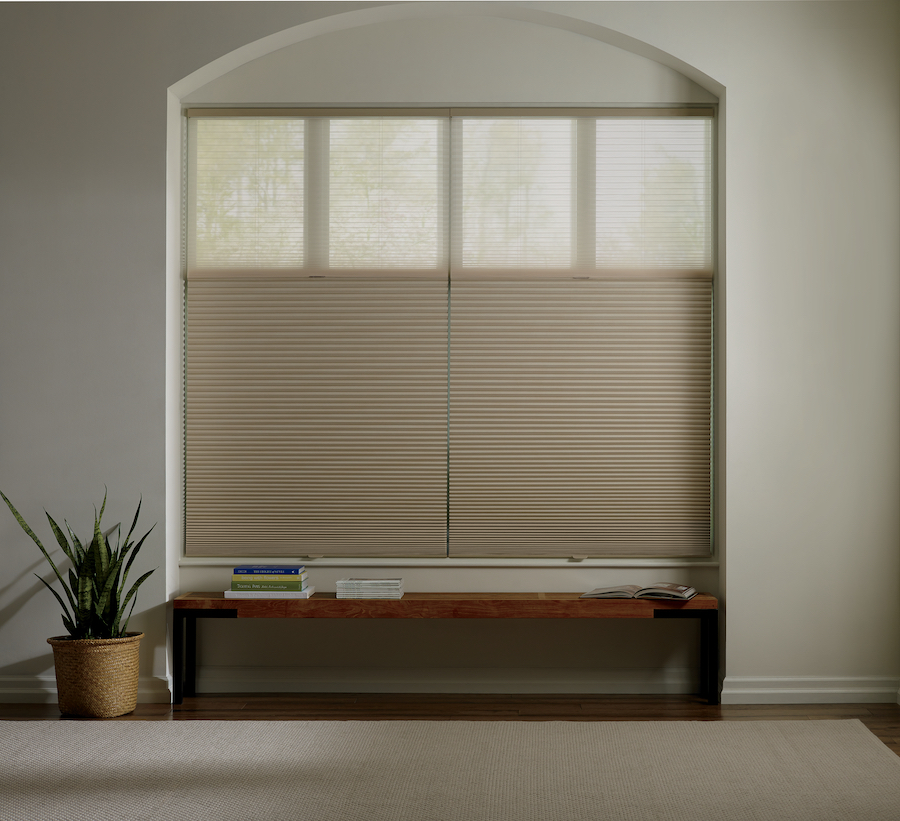 Independent Shades
Another option for dual functioning shades is an independent design. Here, a front, light filtering shade is paired with a room darkening roller shade in the same headrail. The blackout roller shade functions independently behind the front one, so you can enjoy a range of lighting options.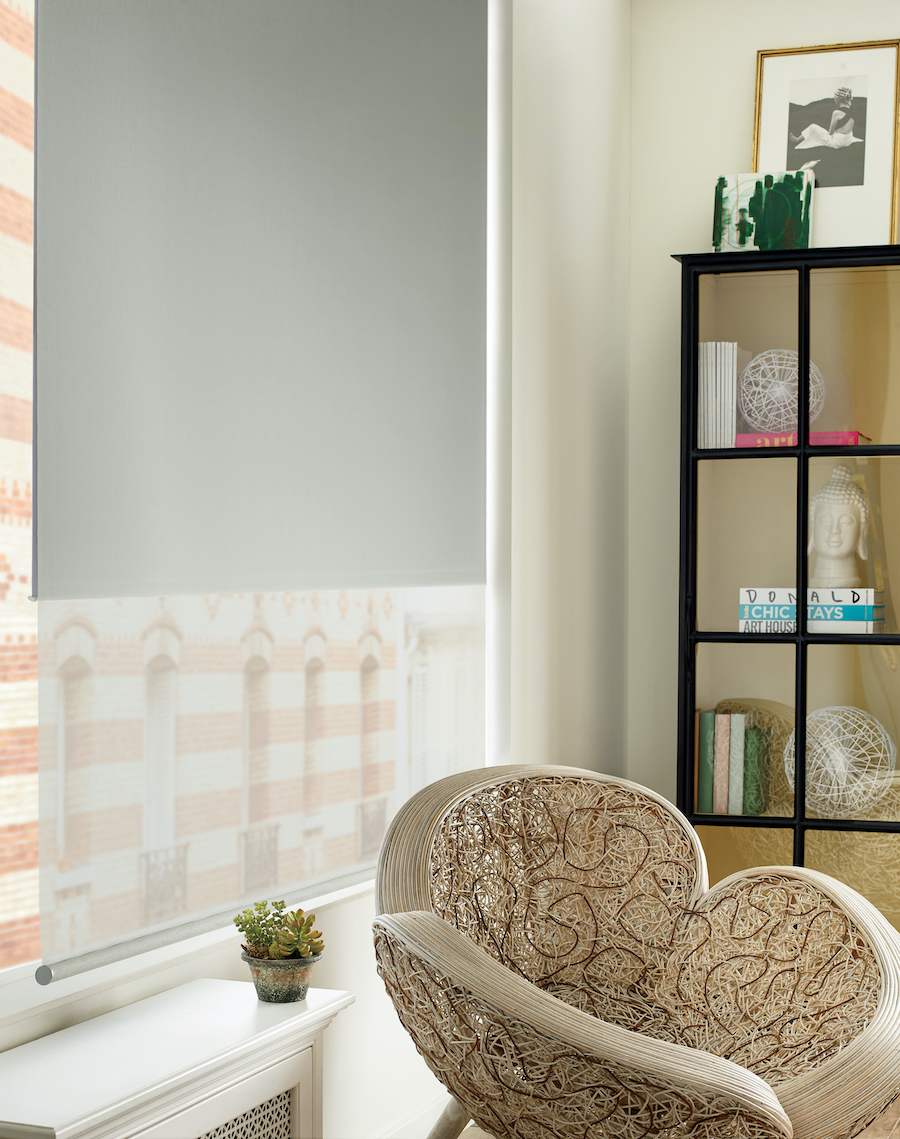 Roll the shade all the way into the headrail and out of sight for beautiful daylighting and maximum view-through, bring it all the way down for complete darkness and privacy, or position it anywhere in between for a more muted atmosphere. You have this option with roller shades, roman shades and even sheer shades. You'll enjoy the beauty of your window shades, along with the glare reduction and room darkening features you need.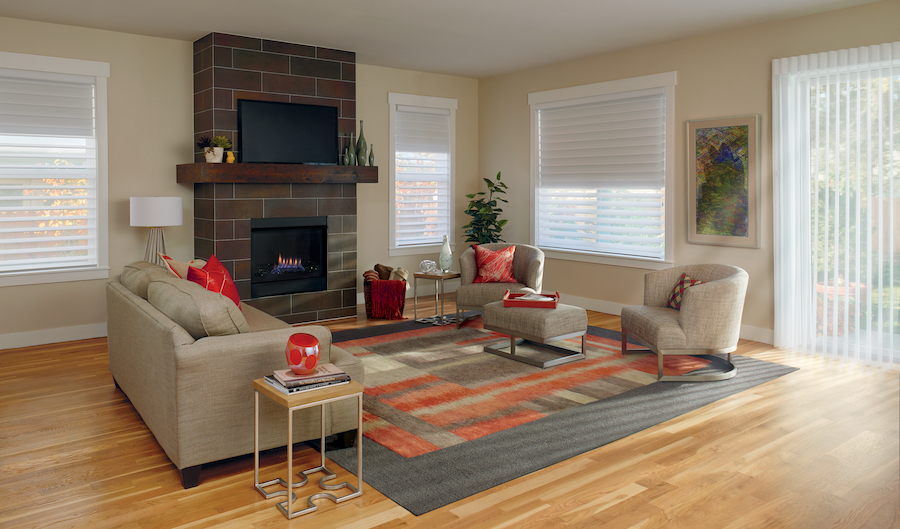 Ready for Both Room Darkening & Light Filtering?
Don't suffer through another bright movie night or spend even one more minute in a pitch black bedroom at 10:00am–unless you're sleeping in of course! Get dual functioning shades, and get the best of both worlds! Enjoy inviting natural light and luxurious room darkening on the same window to meet all of your home and lifestyle needs. At Rocky Mountain Shutters & Shades, we're ready to help you discover all the innovative features available to give you the light and privacy control, energy-efficiency, and UV protection you deserve. Let our experts visit your home, listen to you, and offer advice, inspiration, and product samples that'll change your home and your life. Contact us for a free, in-home consultation today!