It is impossible to resist the undeniable charm and limitless love that we receive from our furry friends. Now, cats are quirky and have their own way of expressing love. Living with pets infuses our lives with a whirlwind of excitement and joy. This includes those heartwarming snuggles and the occasional fur tumbleweed that we see rolling across the floors throughout our home. When it comes to creating a pet-friendly home, especially when selecting window coverings, we're here to make it an easy process. So, grab your leash and look into the best pet-friendly options for your home! 
Easy to Clean is a Dream
At the very top of the pet-friendly home checklist, one essential requirement reigns supreme: window treatments that are a breeze to clean. Whether it's pet hair, specks of dust, or dirty paw prints, managing the daily cleaning routine of your window treatments becomes another stop on your way to a clean house. So why not do yourself a favor and pick window treatments that are easy to clean?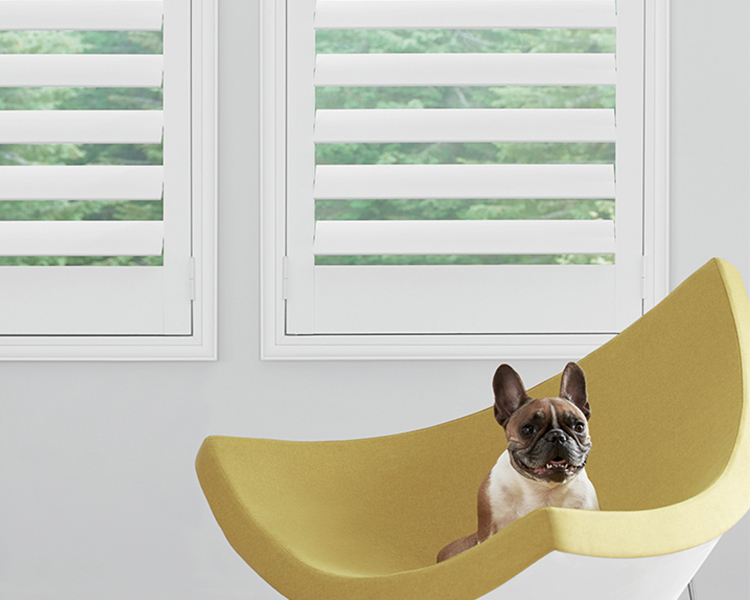 Protecting Our Pets
Keeping our beloved pets safe is our utmost priority. Those dangling cords are tempting and can become a hazard for our pets. While this is scary to imagine, let's take those dangling cords out of the equation. You may be wondering how we can do this. Thankfully, cordless options are available for your window coverings! Not only do they offer a trendy look for your space but they create a safe and pet-friendly living environment.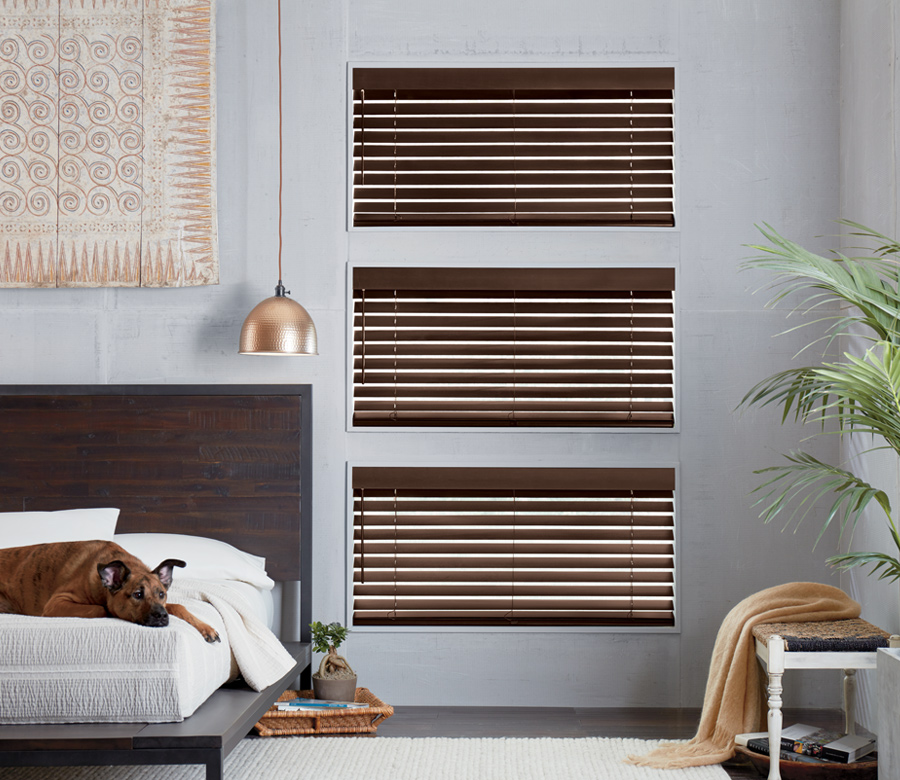 Dealing with Daily Wear and Tear
Our pets may be cute and lovable, but they certainly know how to stir up some mischief. Their playful bursts of energy can occasionally leave a mark on our window treatments. It's crucial to select durable window coverings that can withstand their joyful shenanigans while still maintaining your stylish flair.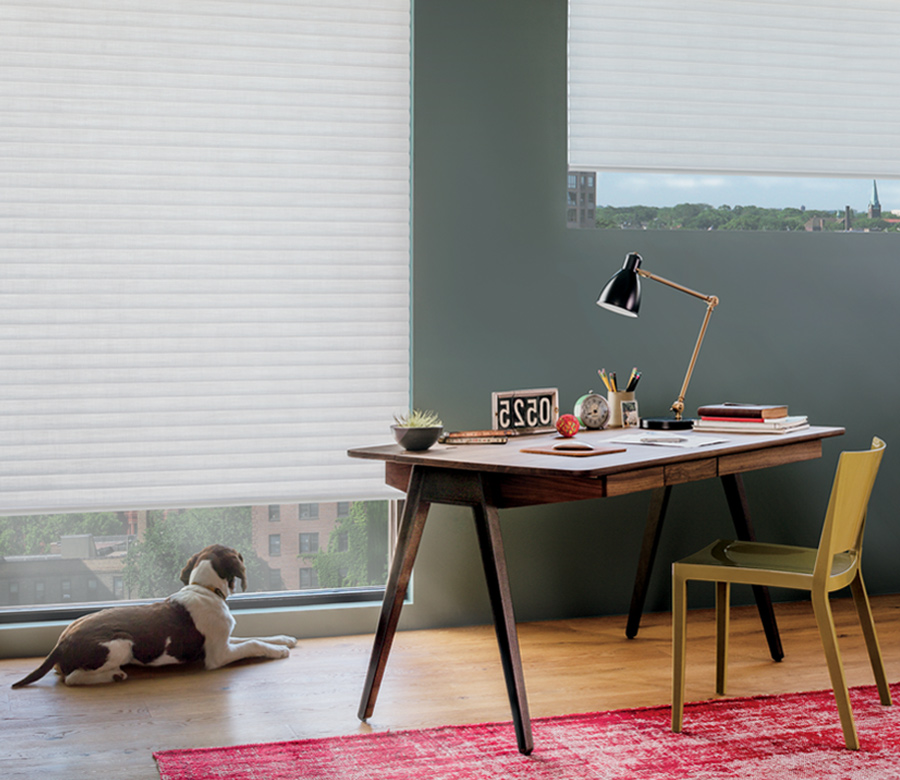 Privacy…But Not Too Much
It's no secret that pets often have a favorite spot in the house. This is usually by a window that offers a captivating view of the great outdoors. While we desire privacy and light control, our furry friends yearn for an unobstructed view. It may always seem like one has to compromise. What if we told you that you didn't have to? By skillfully opening one window while protecting the others, we create a space where our pets can enjoy the view while shielding our homes from glaring sunlight, nosy onlookers, and those sneaky UV rays. As an added bonus, we can introduce smart shades! They are easy to adjust and allow you to help your pet see outside without manually doing it yourself!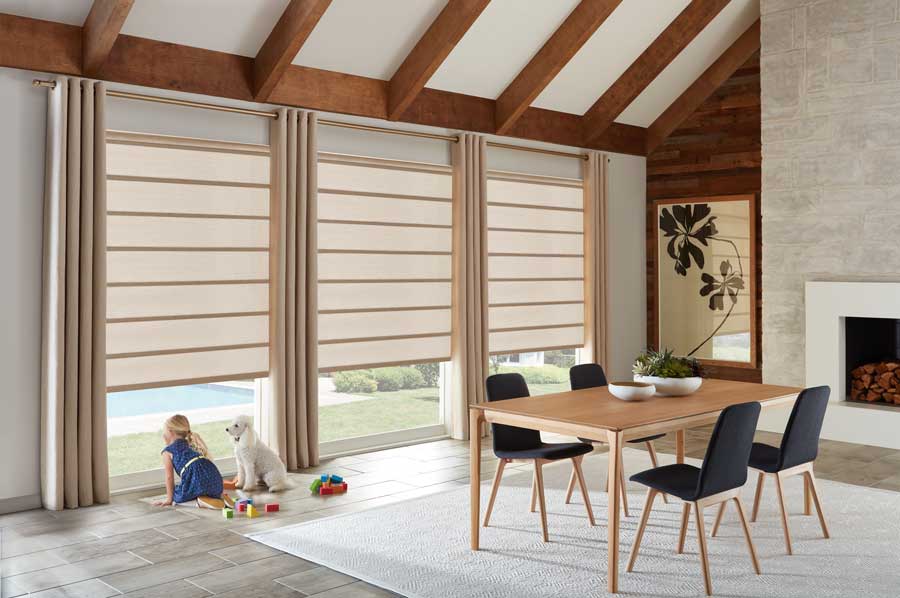 Let's Make Living with Pets a Breeze
Our team at Rocky Mountain Shutters & Shades is ready to share their expertise and help you discover the best window treatments for your pet-friendly home. Contact our team today to schedule a FREE consultation. Together, we can help you pinpoint the best window coverings for your house.