The dual shade system is transforming homes and lives. Have you seen what's possible with this incredible innovation? This year, Hunter Douglas adds roman shades to the list of collections that are available with this amazing upgrade. Has it piqued your interest? Does it have you thinking, "Which dual shade system would work best for me?" Head on over to Houzz to see more photos of Dual Shades, as well as many other Denver area homes!
I want top down shades, but I can't live without cellular shades.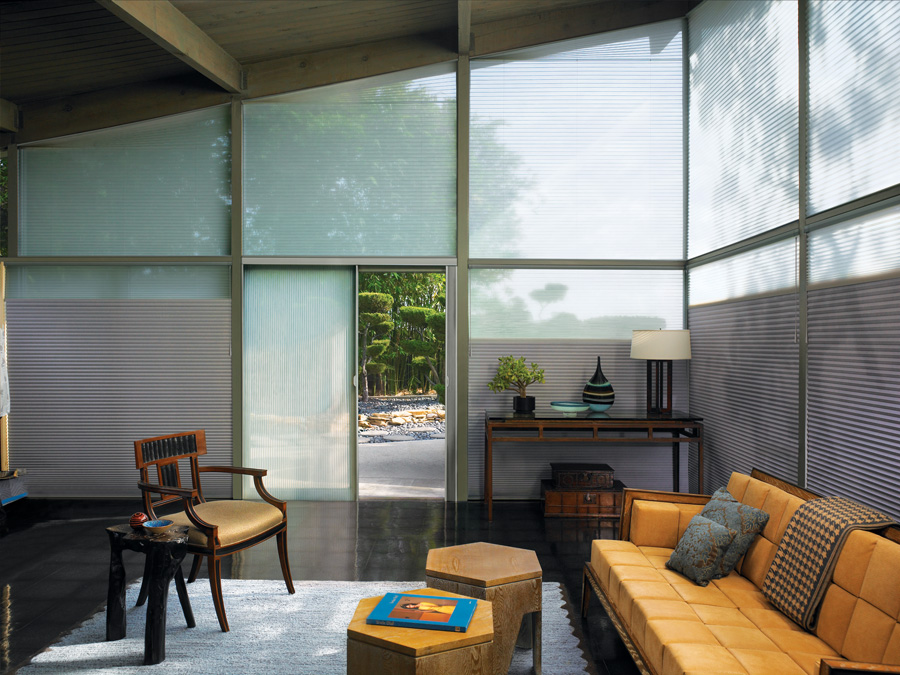 Love the idea of daylighting, but can't stand the thought of leaving even part of your windows uncovered? The Duette and Applause collections would be perfect for you! This dual shade system in cellular shades allows you to enjoy the benefits of top down without letting go of the valuable protection of cellular shades. Let in daylighting through the top, light filtering shade, while the bottom adjusts up or down based on the time of day or the amount of sunlight you want. The best part is that you have total coverage of your window so the interior of your home is protected from the elements. (Duolite is available in vertical shades, also!)
I need a range of control, from glare-free view to room darkening.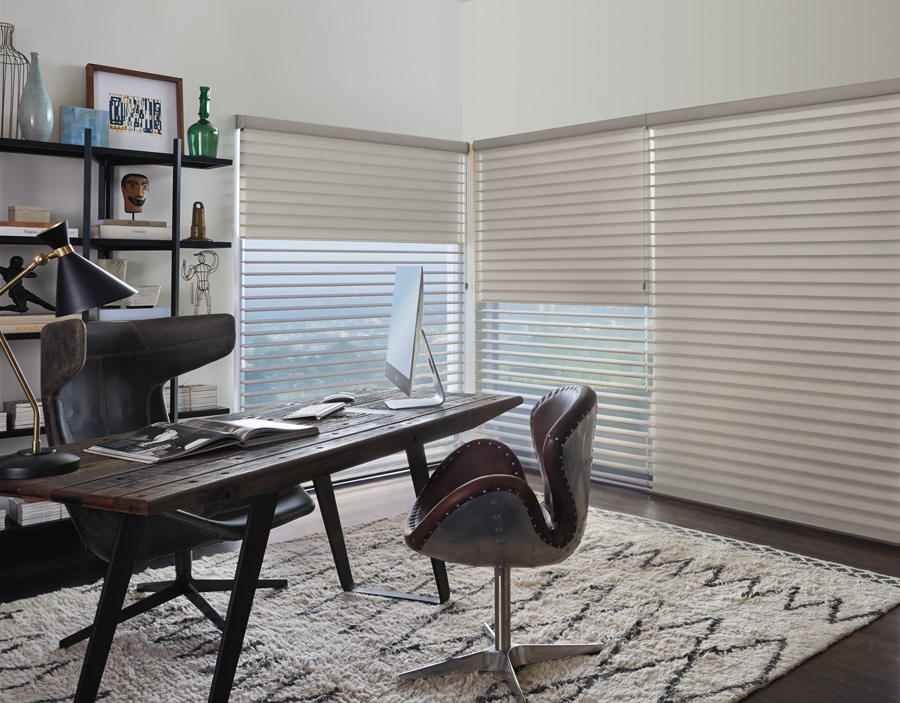 Have you found yourself trying to decide between two completely opposite shades? You want to enjoying your view with sheer shades, but there are times when blocking the light is absolutely necessary. Now, you don't have to decide! This scenario is ideal for a dual shade system. You can have soft filtered light all the time. And then, you can adjust the secondary room darkening shade for when you need it most. This is often helpful in rooms with West facing windows where blocking the sun for part of the time is vital to the use of the space. This system also works well for bedrooms where there is opposing needs based on time of day. For a range of control from sheer to blackout, the collections of Silhouette shades, Designer roller shades & Designer screen shades would fit you best!
I want light filtering, daylighting & blackout.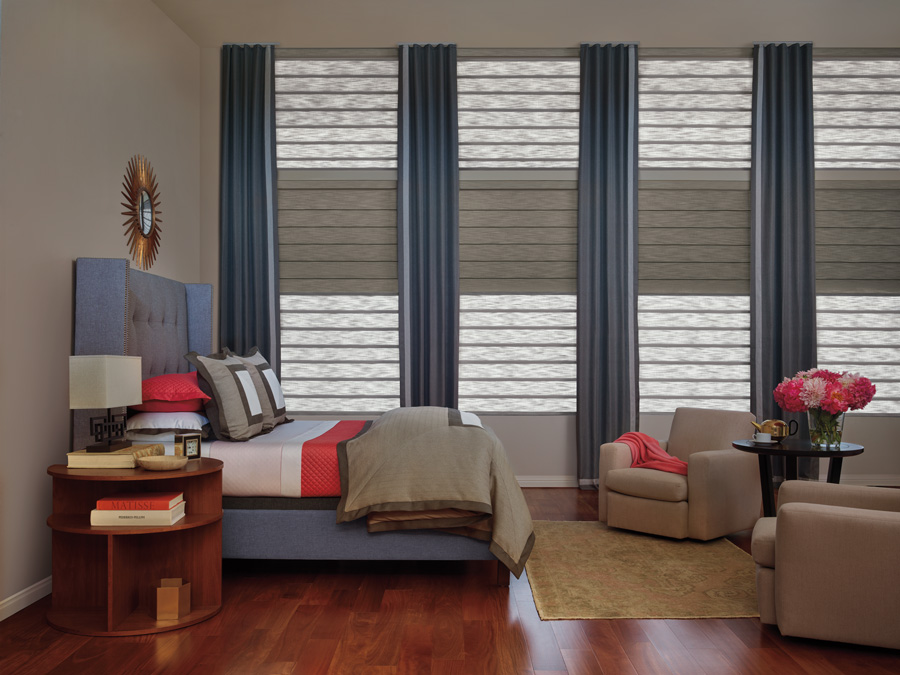 The newest addition available with a dual shade system is Vignette Modern Roman Shades with Duolite. It's completely customizable based on what your lifestyle dictates. You can enjoy a dual shade system that welcomes soft filtered light with a secondary roller shade when you need to block out the light. This is a PowerView motorization exclusive option, which means transforming your home will happen at the touch of a button, or on a schedule set by you!
Which Dual Shade System is for You?
Did you relate to any of the scenarios? Which features fit your lifestyle and home? If you're excited to get started, or, if you still have questions, we'd love to help! Our designers at Rocky Mountain Shutters & Shades will come to your Denver area home to help you decide which dual shade system would be the ideal fit. Contact our team for your FREE in-home consultation today!