While it's relieving to finally enjoy the sunshine and warmer temps we have seen lately, the recent time change of Daylight Savings Time reminded us how important it can be to get a good night's sleep. Lack of sleep can cause frustration and discomfort–not only at night, but throughout your day. How are you sleeping? Are your family's bedrooms the right atmosphere for getting a strong, solid night of restful sleep? Are your windows outfitted with room darkening or blackout shades?
Room Darkening VS Blackout…Explained.
Depending on your home, your windows and your preferences, you have two choices when it comes to setting up the right light control for your family's bedrooms: Room darkening and blackout. They will BOTH improve your sleep drastically, but if you want to choose the option that is just right for your home, read on…
Room Darkening Shades
Room darkening shields the room, keeping most of the light out. You will experience a darkened room that even allows for daytime naps, if needed. Depending on the position of the light entering your home, you may experience room darkening that is very similar to the pitch black of blackout shades.

At night, room darkening will help block out frustrating street lights. Many of the window coverings also provide a level of sound absorption, decreasing sounds from outside. Other benefits go beyond light control, like energy efficiency, UV protection and privacy. Operating features are an important part of your bedroom window coverings. You'll want easy usage to invite the natural light in during the day.
Blackout Shades
Blackout shades will make your room pitch black, making it difficult to see around the room at all, even in the daytime. There are many factors that can affect your experience – fabric choices, amount of light and window location. But if you want to get better sleep, you can't go wrong with the tremendous light control of blackout shades.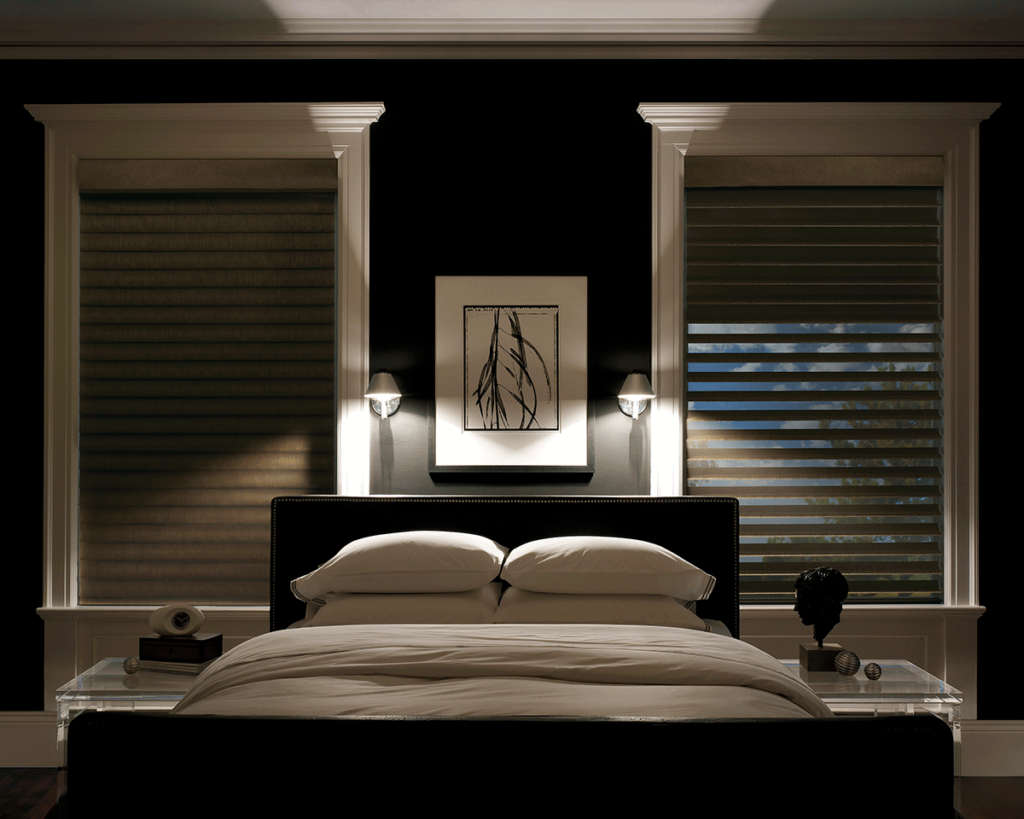 Take into consideration the other features you will receive from your blackout shades. The list includes privacy, UV protection and the glare free enjoyment of your television. Many of the blackout shades offer a very sleek, low profile appearance – perfect for pairing with window treatments for added dimension.
Ready for a Good Night of Sleep?
We would love to help you. There are a number of light control options to provide your family with quality sleep. Which bedrooms will benefit more from room darkening? Which ones should feature blackout shades? We can help you decide!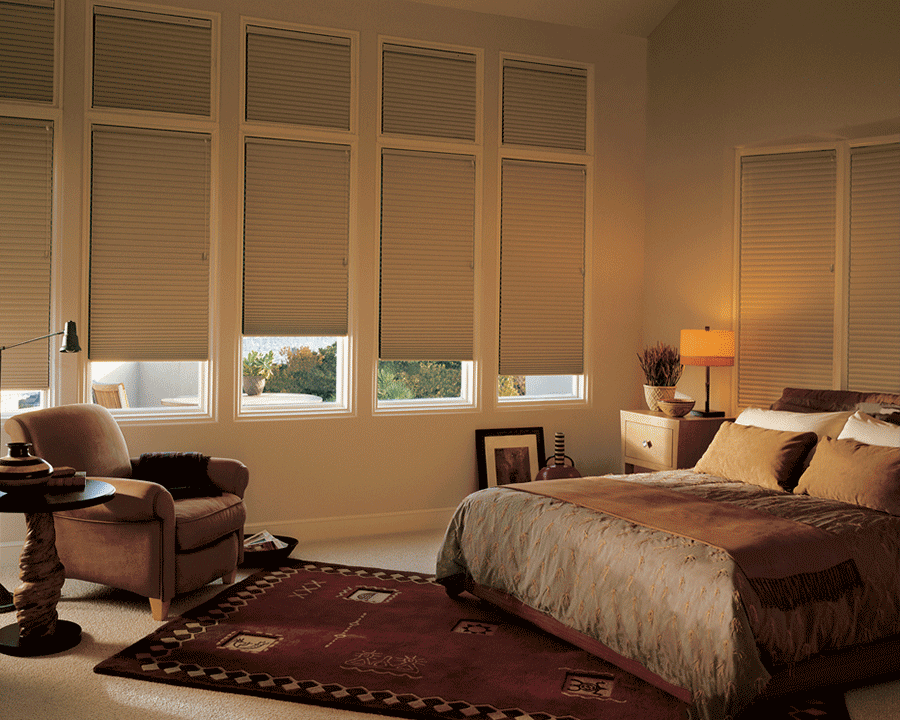 Our design experts will evaluate the light, window location and your style choices to help you design the perfect environments for your family's sleep. Contact us, at Rocky Mountain Shutters & Shades, for a free, in-home consultation.