In a collaboration with Rebecca Atwood, a textile designer, a gorgeous collection was born. What can you expect? Harmonized fabrics, purely designed for the Hunter Douglas Design Studio. With choices of draperies and side panels, to roman and roller shades, you have access to many stunning options in the Design Studio–featuring a large selection of fabrics, including this unique artistry.
"Our colors and prints are developed to complement the things you already love in your home."
~ Rebecca Atwood
Rebecca Atwood and Her Art
Growing up in Cape Cod, it's possible that's where Rebecca's passion for art came from. Greatly influenced by nature and the beauty of the ocean, it shows in her patterns. She begins all of her designs as an artistic sketch, and then transforms them into a remarkable painting. After that, the textiles are finalized into unique fabrics that you can add to your home!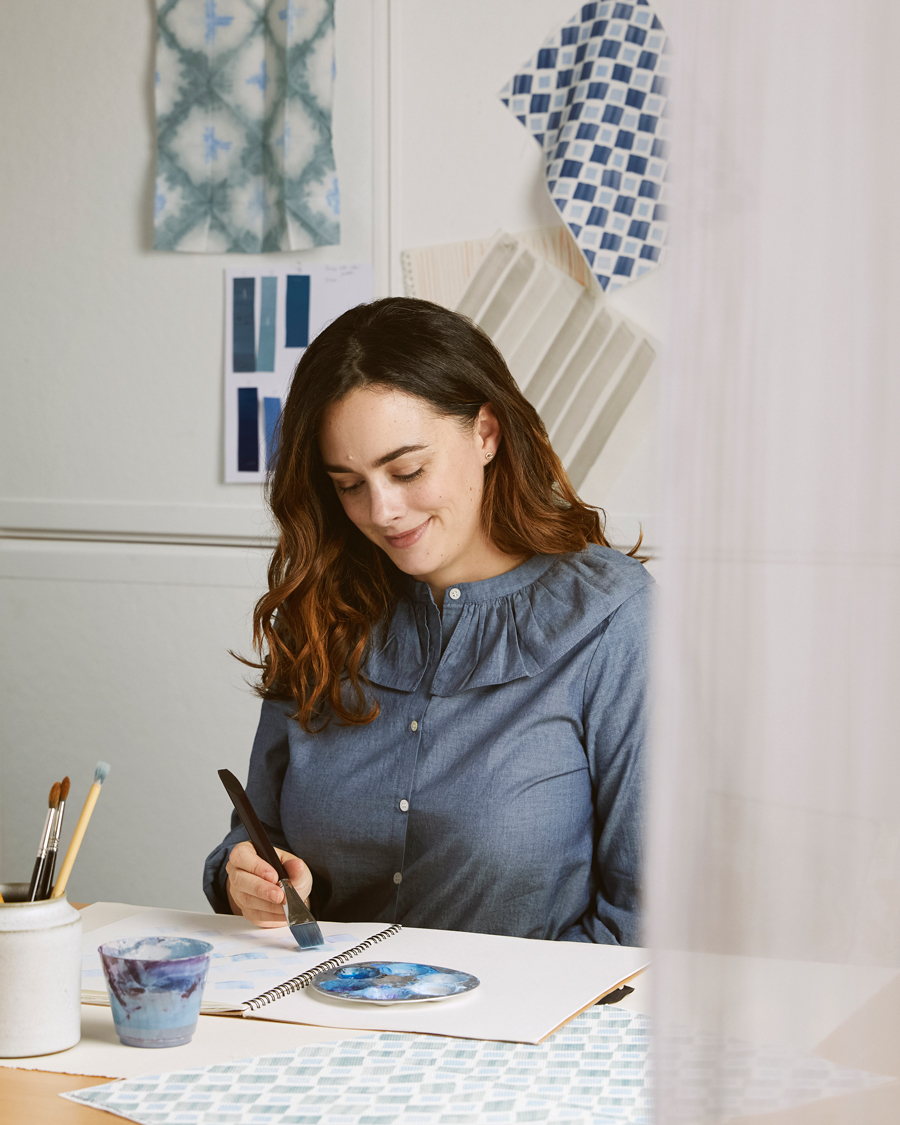 At Rebecca Atwood Designs, the artwork for the homegoods is just the beginning. Rebecca firmly believes in her values of inspiration, self-care, creativity, presence, and responsibility; and her fabrics portray her other values of intention and mindfulness.
Introducing the Collection
With her artistic touch, she was able to blend both traditional elements with calm colors to create a special collection of fabrics. Window treatments frame the most beautiful view in your home, so it's only fitting that they are artwork themselves. They are capable of acting as a focal point or a subtle style that blends in.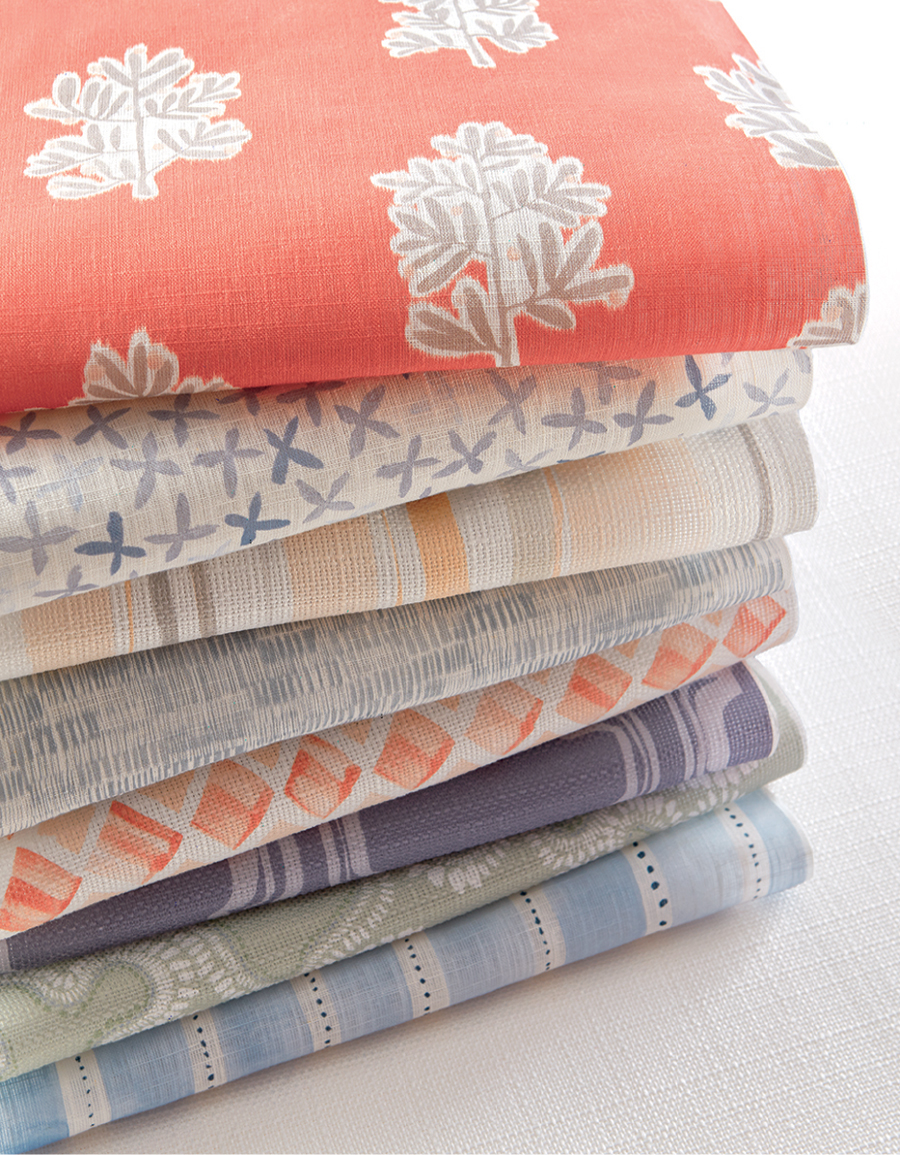 This collection was built with her artistry techniques, created from organic inspiration, flowing with a watercolor vibe. Within the collection there are eight fabrics that are available to choose from.  There are many different color and pattern combinations you can choose to enhance your home decor.
The Design Studio Experience
If you've never contemplated the idea of custom roman shades, roller shades, draperies, or side panels, you probably are curious now! Our collaboration with Rebecca Atwood will provide you with intentionally designed fabrics that will add a beautiful backdrop to your home.

Our design team, at Rocky Mountain Shutters & Shades, would love to chat with you. Stop by one of our showrooms to see fabrics and full-size displays in person. Then, invite us into your home to help you transform the atmosphere.  Contact us for your FREE in-home appointment today.