We may still be looking at a few weeks of winter ahead of us, but it's no secret that spring will be here before we know it! The days of daydreaming of budding trees and blooming flowers will soon become our reality. It's exciting to be welcoming the warm weather and longer days with open arms, especially after these cold winter months we've seen. Spring also makes for a great time to revamp your home a bit–we call this a spring refresh. Adding color, fresh patterns, and cozy textures are some of our top design tips. We've compiled them all here for you to help you get started!
A Spring Refresh with a Fresh Color Palette
What colors come to mind when you think of spring? Pastels and soft hues that resemble flowers are some of the go-to's. Soon enough those colors will all be visible throughout the landscape outside of your home, but this season is also a great time to incorporate some color indoors! Fabrics and textiles offer a cozy way to add color, dimension, and style to your space.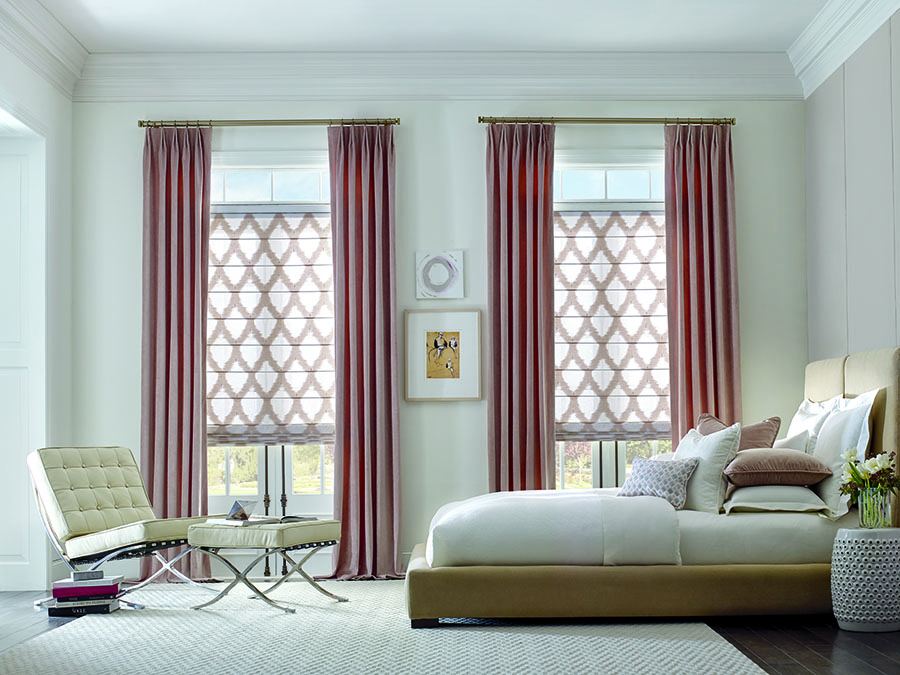 Spring is the season of new beginnings, all throughout nature we can see this is true. This can also be true in your home! A spring refresh provides the opportunity to completely transform your space even if you only switch up a couple of things. There's no better time than now to try a new trend you've been loving. Notice in the photo above how they have classic drapes in a spring color hung on gold hardware? Gold metals are a trend that add both sophistication and a bright feeling, while the drapes soften the look and pull it all together. 
Patterns Help to Personalize Your Space
Playing with patterns is a great way to implement your personality into a room. Whether you feel like you resonate with an intricate damask or a playful polka dot, it's your design and you should include it! We've also put together a few of our top tips for mixing and matching different patterns to pull off the complete look that you are imagining.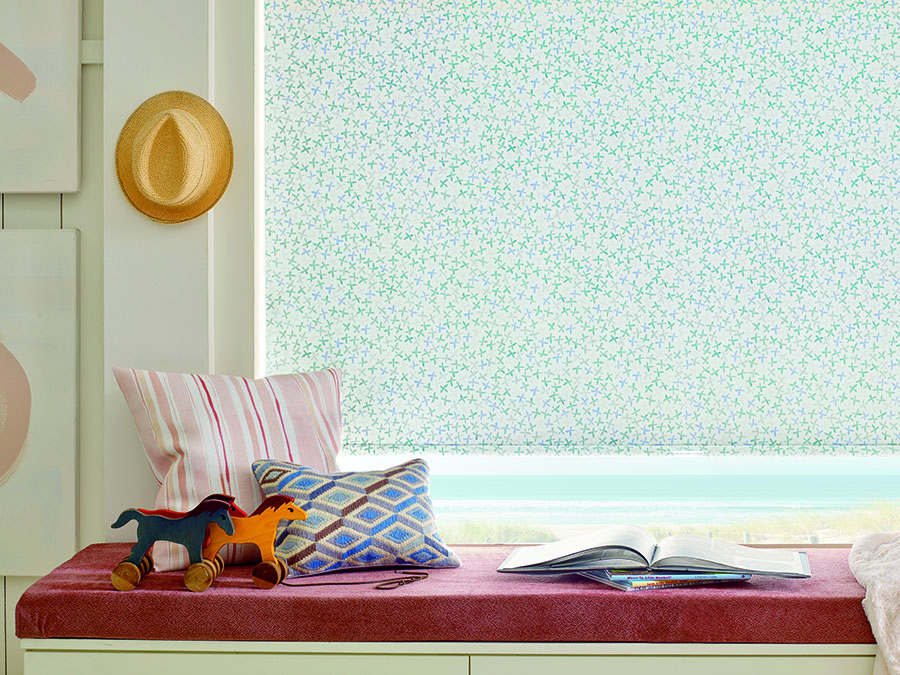 Stick to a Color Palette.

Sticking to no more than three colors helps to keep your design cohesive while still adding interest. The photo above shows how to create a stunning space with shades of marsala, blue, and white.

Play with Different Shades.

To add dimension to those three colors you've chosen, you can play with different hues of them! Think of paint chips here, they often have several shades of the same color and can help you select the perfect matching colors.

Switch up the Sizes.

By switching up the size of each pattern, you can really draw the eye in. Notice how the roller shades have a small floral shape repeated as a pattern and the pillow shows off a much larger scale pattern? This adds interest without being overwhelming.

Try Out a Few Shapes.

Again, as long as you stick to your colors that you've chosen, you have some freedom when it comes to everything else regarding pattern! Try including a few different shapes, ranging from simple dots to detailed paisley.
Add Texture for a Cozy, Spring Atmosphere
Adding texture alongside the fresh spring colors will help to keep a cozy aspect while still keeping the design light and refreshing. Window treatments and solutions are a perfect way to add in a multitude of textures.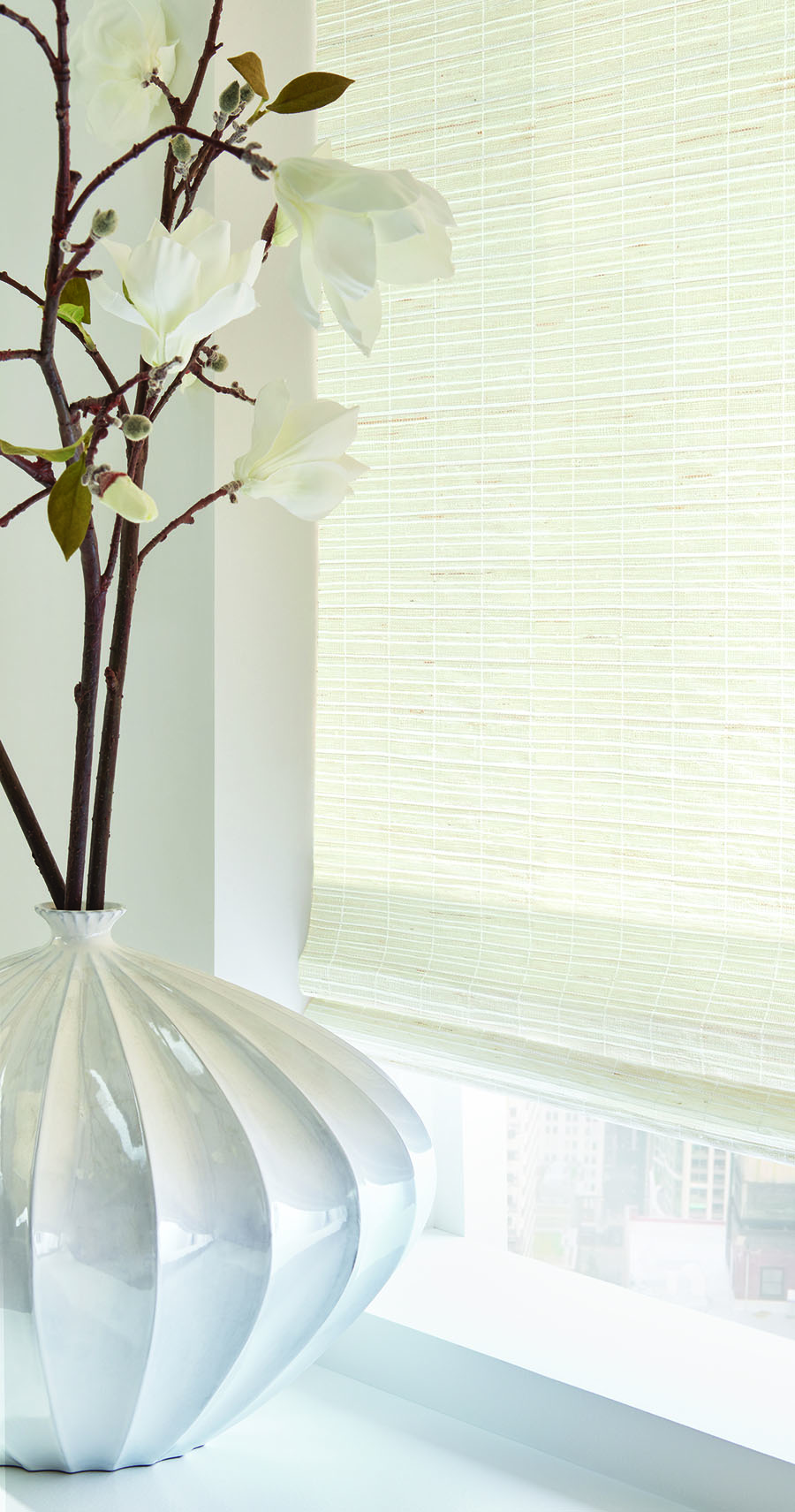 Some of our favorites, especially when it comes to adding that textural look, come from our woven woods collection. Think all things natural tones, made from wood, bamboo, grasses, and reeds. In addition to the stunning look these will bring to your space, they will top it all off with added light control and privacy. 
Time to Get Started
If you're ready to dive into your spring refresh, don't hesitate to reach out to our team here at Rocky Mountain Shutters and Shades. Our different window solutions are sure to be the cherry on top of your new design. Contact us today for your FREE design consultation.