Brrrr! The coldest part of the year is here in Denver, Colorado. We know how crucial it is to be able to keep energy costs at bay. You no longer have to substitute comfort for practicality, we have solutions that will work for both! Keeping your home warm in the winter, yet cool in the summer IS possible…
Energy May be Slipping Away
With today's technology, we can get a thermal reading of where energy may be seeping through the windows and doors of a home. In the photo below, the greens and blues show areas that are well-insulated. Red and orange areas show spots that could use improvement. These red windows and doors may be where you feel a slight draft during the coldest months.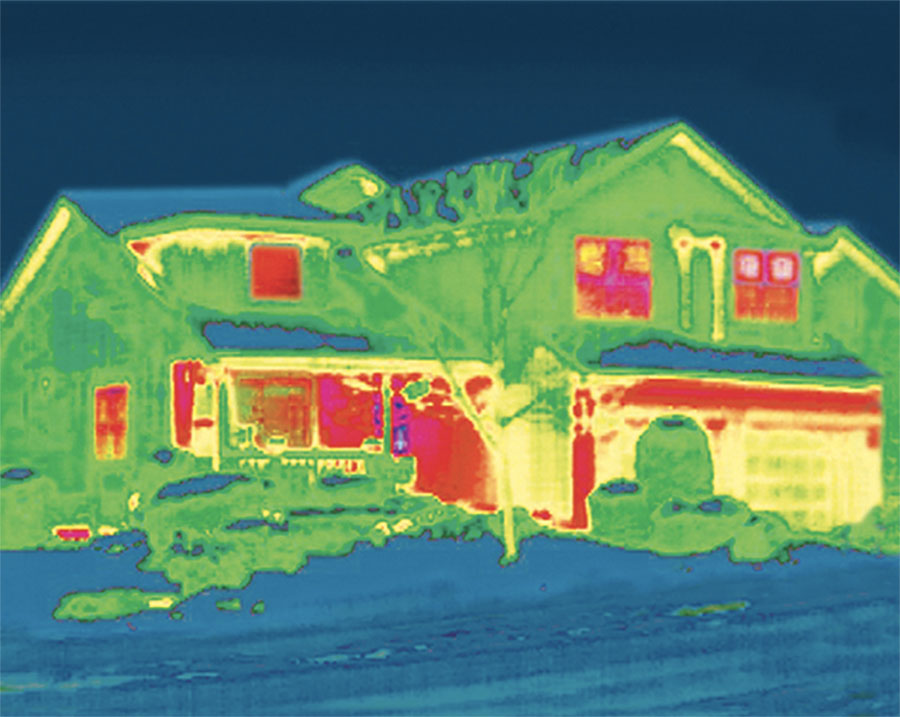 The visual below is a good example of a before & after. The left window does not have any window treatments, and therefore is losing more energy than the covered right side. The energy efficient shades on the right window are providing ample protection from the elements.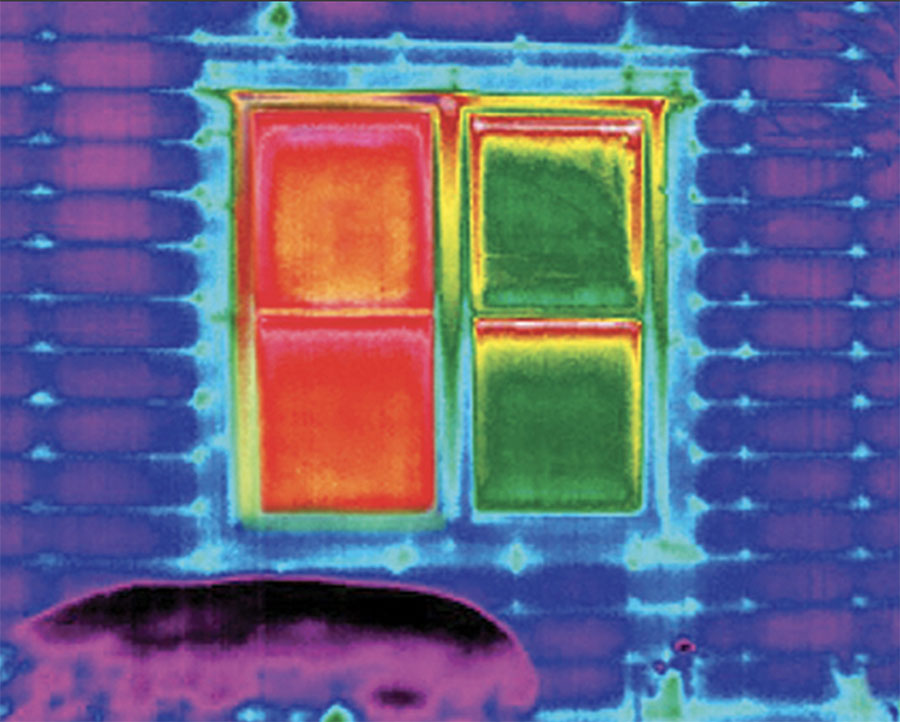 Let's Look Indoors
Do you have spots in your home that are just too chilly? Or, maybe even in the chill of winter, you have a hot spot where direct sunlight leaves the atmosphere exhausting? It could be a spot by the back door, or a wall full of windows. It's difficult to watch part of your home rarely get used–this is where the perfect window treatments come into play.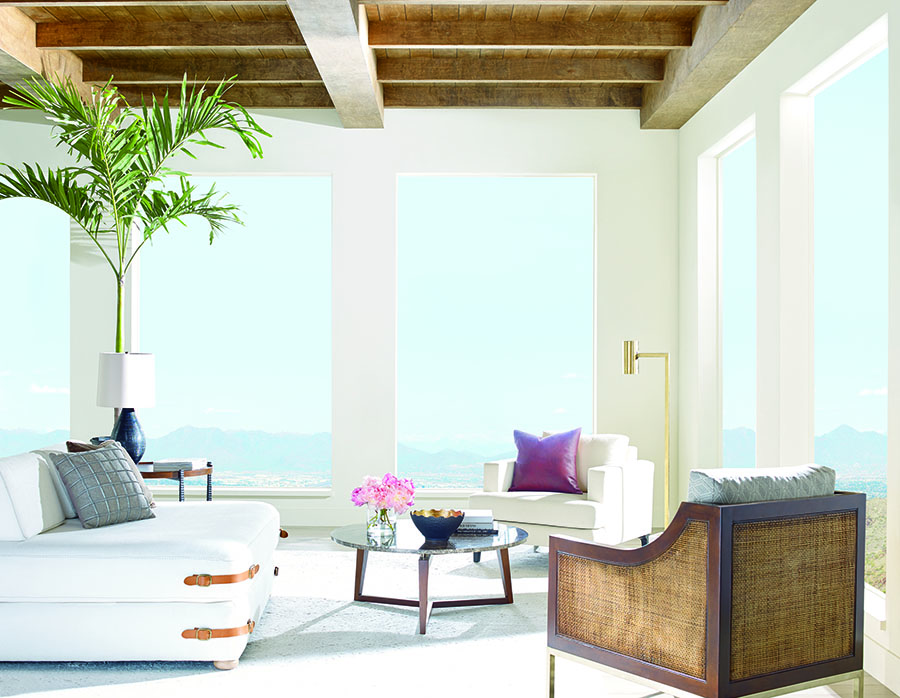 Take this home for example. These large, picturesque windows offer a beautiful view of the mountains, but could create an eyesore on the next energy bill. Sonnette™ Cellular Roller Shades are energy saving shades that will diffuse the light while protecting the temperature within your home. It's the honeycomb construction of these cellular roller shades that do the trick!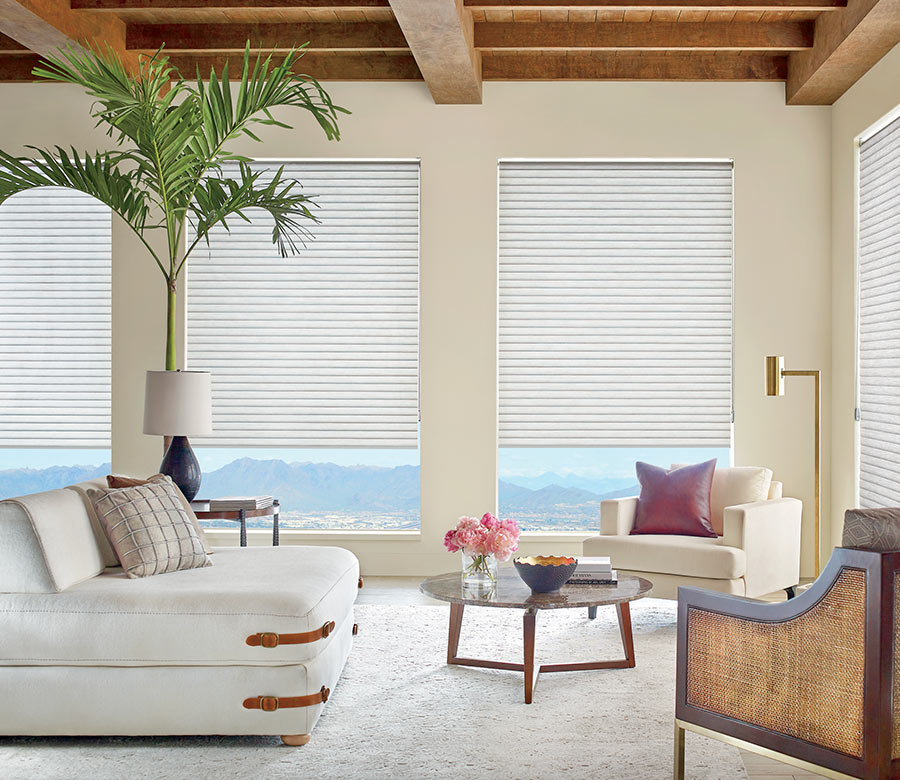 Some of our other popular options of energy saving shades include: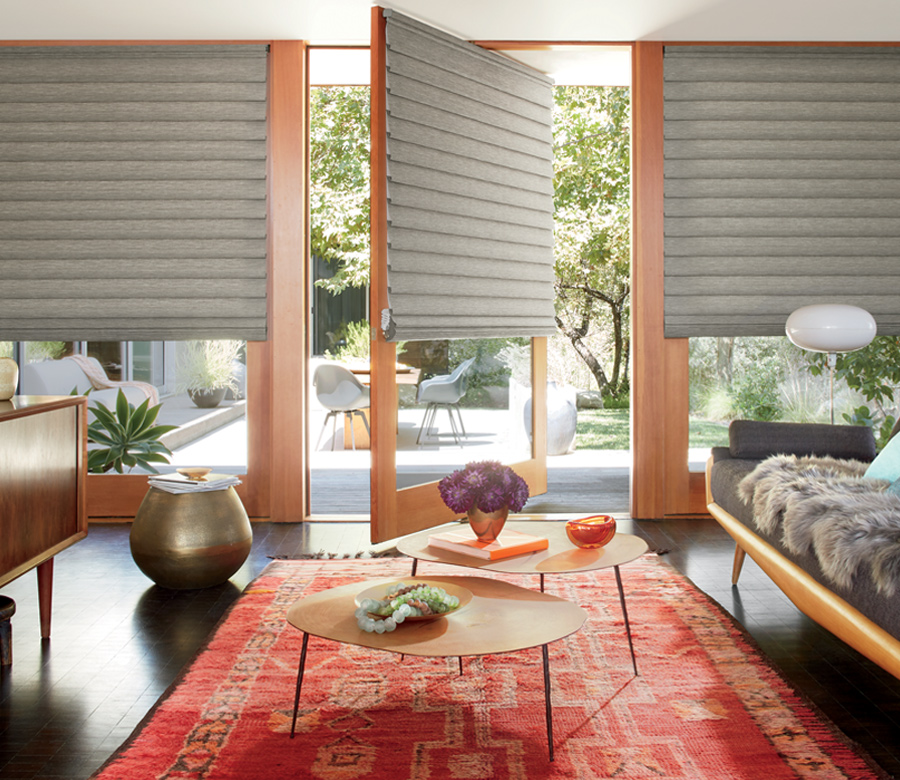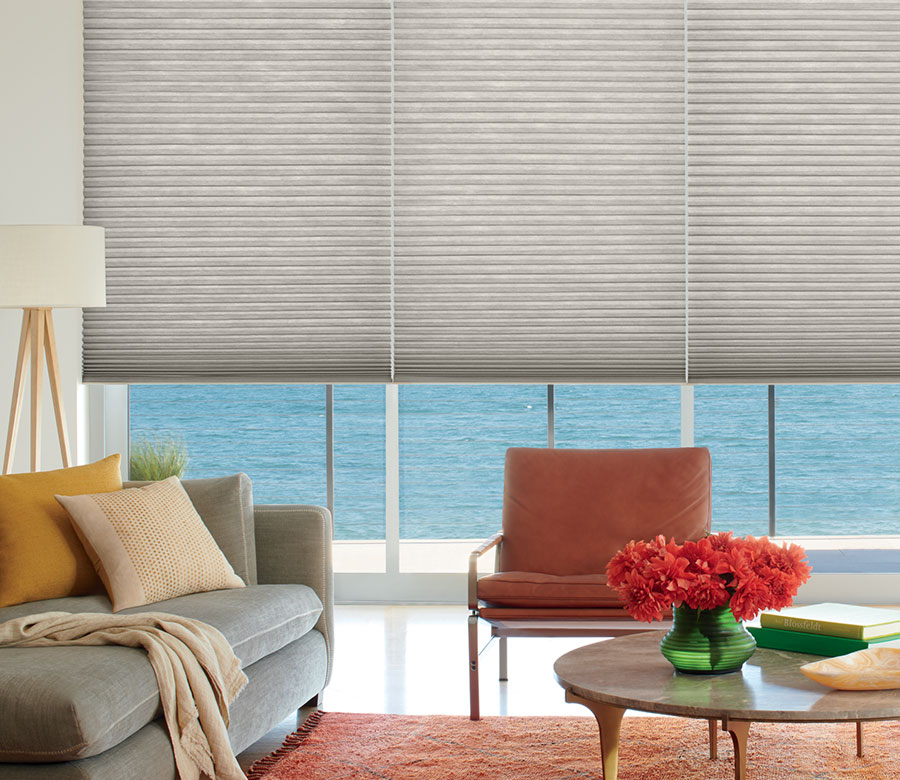 Which Energy Saving Shades are Best for Your Home?
Colorado winters may be cold, but that doesn't mean your house has to be. We are here to help you through the entire process, starting with selecting your favorite shades all the way through installation. Contact our team today for your free consultation.