Are you wanting to stay in-the-know of design trends and be able to achieve them successfully? We want to share a few of our top-picked style statements to put you on the track to an amazing revamp. Complimenting neutrals with a pop of color, featuring organic textures are a sure way to make your home stunning.
Wall Features are Grand, No Matter the Size
Wall features are a great way to showcase color and textures, even in a small space. Kimberly, of Lemon Leaf Home Interiors, brought this quaint mud room alive.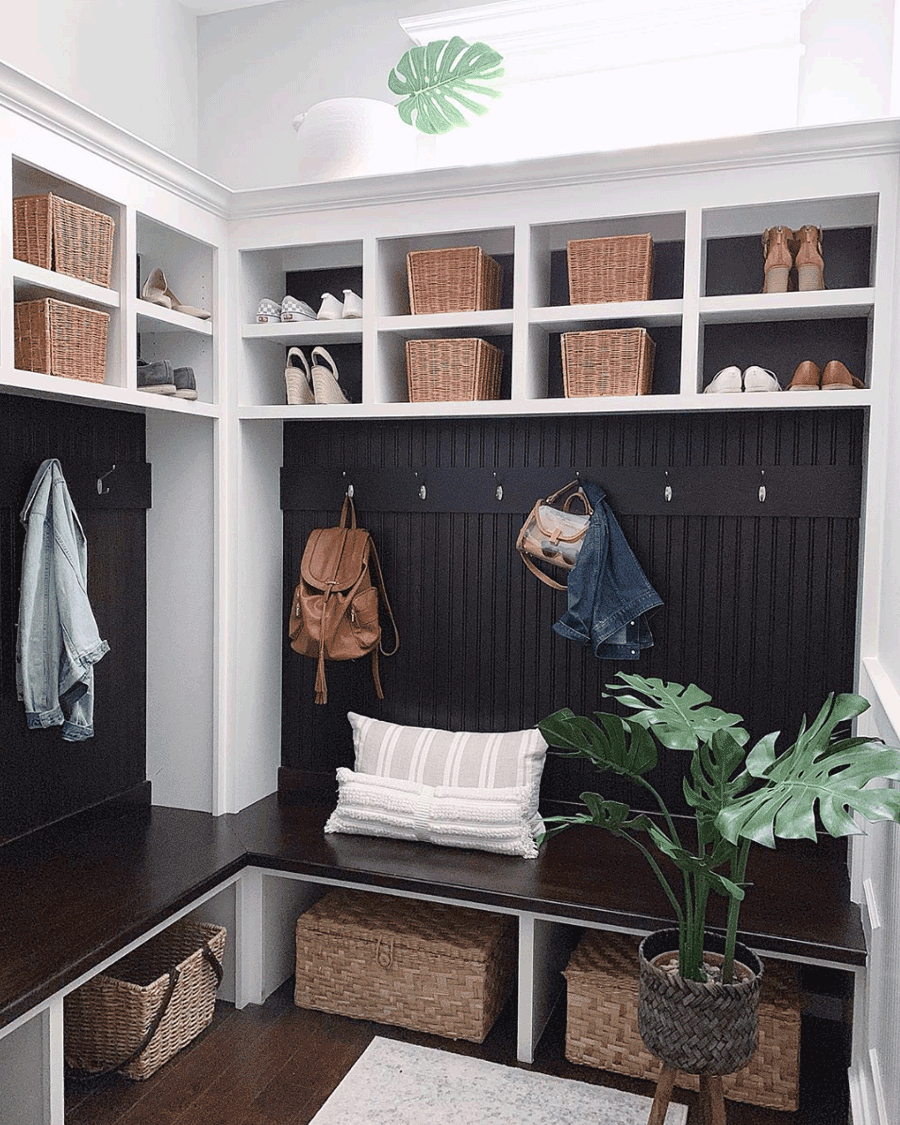 By including a dark feature wall with a full linear pattern she created a masterpiece. The simplicity of the organic wicker surface juxtaposed with the black and white is something we just love! Be sure to follow her on Instagram to keep up with her projects @lemonleafhomeinteriors.
Sleeping in Style Statements
Laying your head down is easy when you've surrounded yourself with style statements. Nina of London, England combines a few statements we absolutely adore.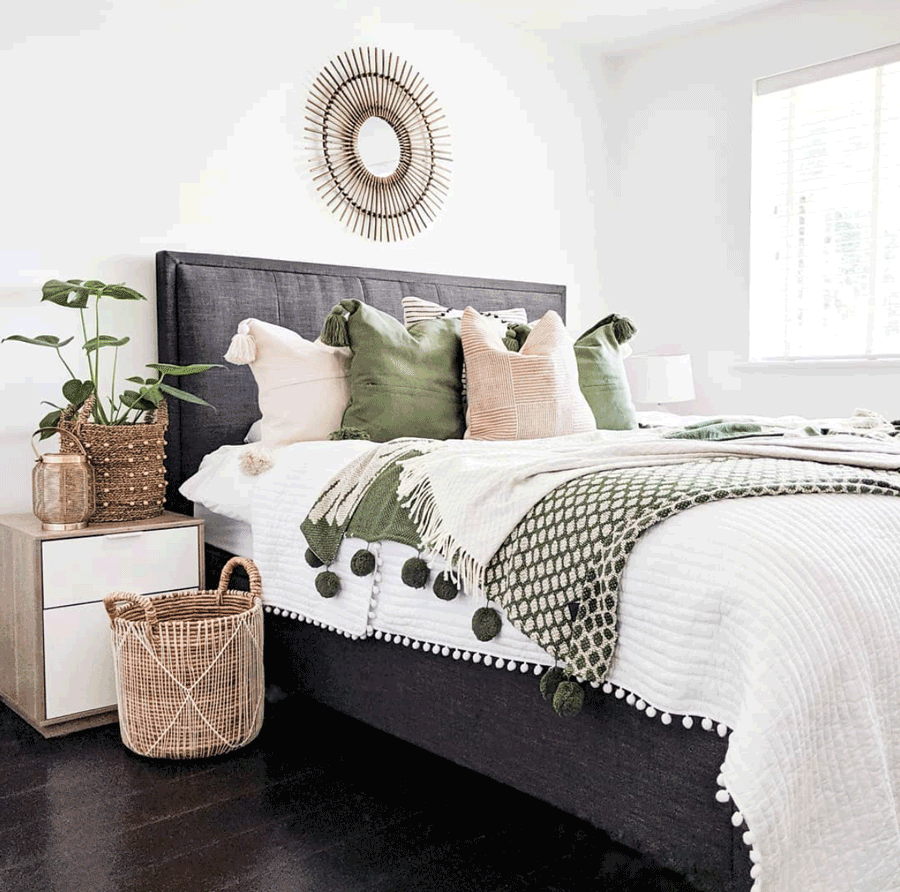 She has layers of textiles with whimsical pompoms. The burst of green added to her base neutrals is a crowd favorite. She proves there is no such thing as too many throw pillows, as we ourselves contemplate taking a nap! More of her swoon-worthy compositions can be found on Instagram @houseofniina or on LiketoKnowIt as houseofniina.
Hungry for Functionality
What's better than having a place that's easy on the eyes and the stomach? Having a dining room that functions and amazes with style statements is a match made in design heaven.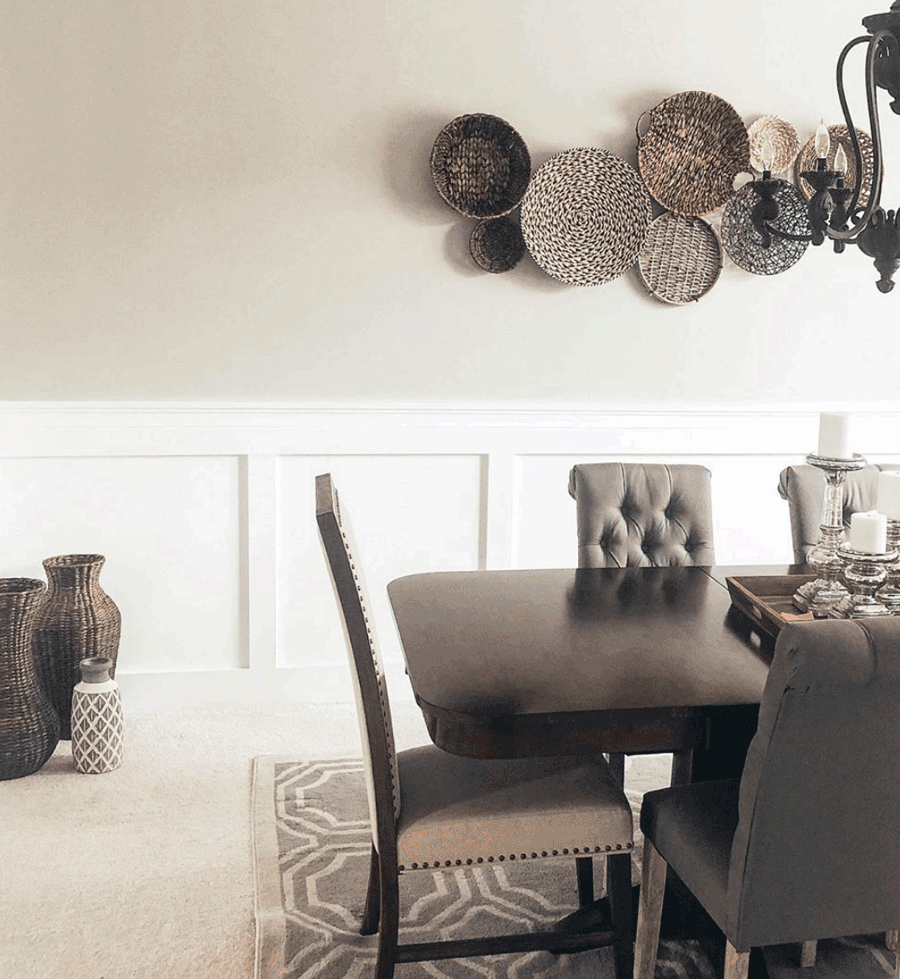 Liz from Liz Hartmann Home Staging thrills with multiple layers of basket texture that deliver soothing warm hues and a simplicity that will accompany your next feast.  Follow her on Instagram @misslizdidit for more scrumptious goodies.
Window Treatments for Any Design
Our team, at Rocky Mountain Shutters and Shades, wants to help keep your home up to date, no matter the style statements you love.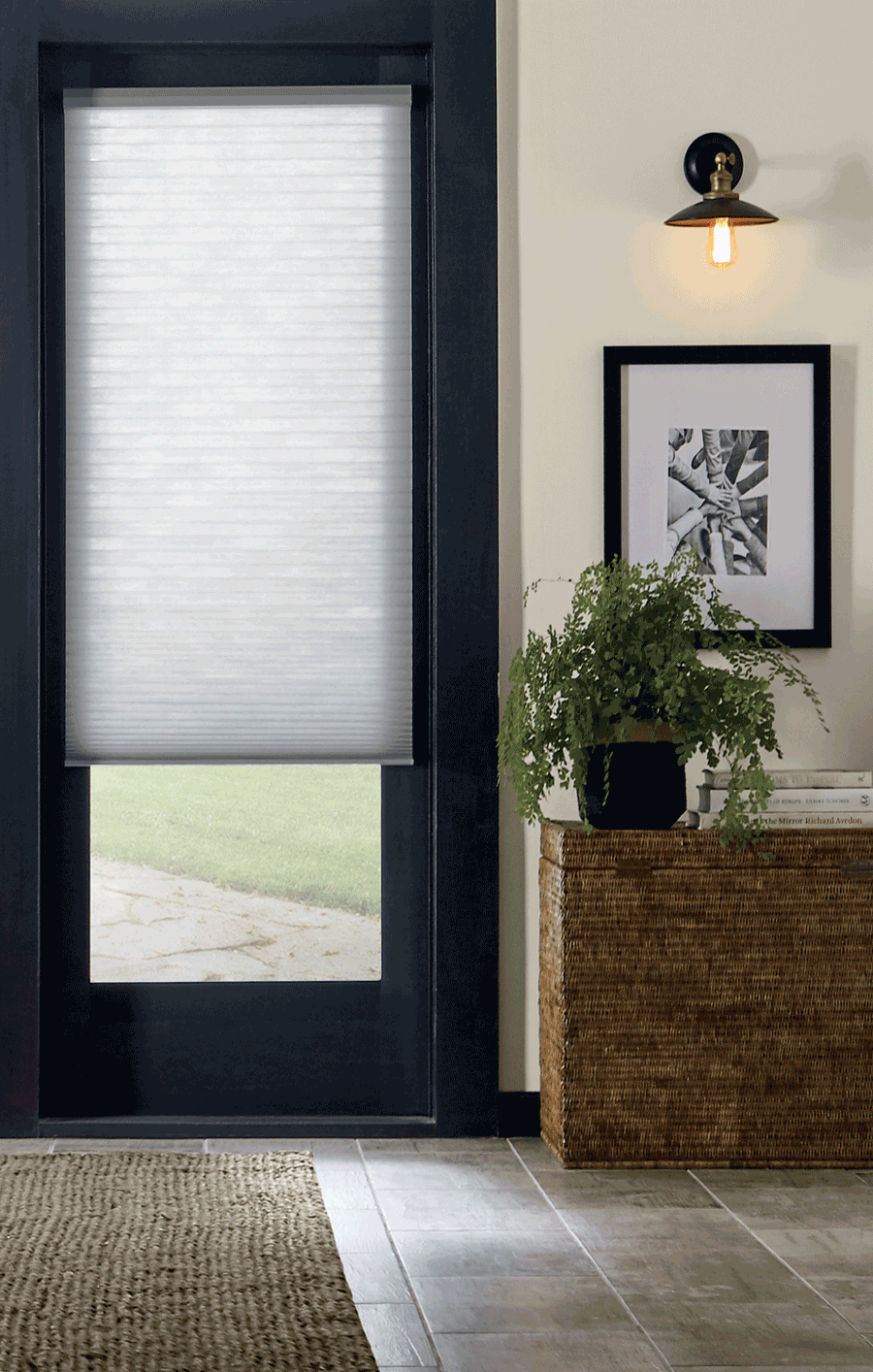 Visit one of our two showrooms to see how we can make your dream home a reality. Schedule your FREE in-home consultation today.