The Pantone Color Institute just released the color of the year for 2022… Very Peri. This color coming onto the scene is going to make its way all throughout the fashion and interior design worlds this year. We have the inside scoop, as well as some home inspiration to share with you on incorporating this perfect periwinkle.
Stepping Out of Tradition
Traditionally, there is a color palette released each year during New York Fashion Week. This past year was no different–we featured it here. Usually, the color of the year is then selected from that palette. However, this year Pantone went off course.
In a world facing an unknown future, especially in the current social and political climate, Pantone wanted to deliver a color that embraced comfort, but encouraged creativity. Along with other experts in the field, they created Very Peri in an effort to feature the perfect shade. The blue color family represents a well-loved shade–often used for comfort. Then, violet red was added, for notes of excitement, creativity and self-expression.
Very Peri: A Trendy Take on Periwinkle
This periwinkle hue marries the commonly loved blues and pops of purple, for a fun, energetic color to add to a home. Whether you're wanting to switch out some smaller pieces or transform an entire room, Very Peri will not disappoint!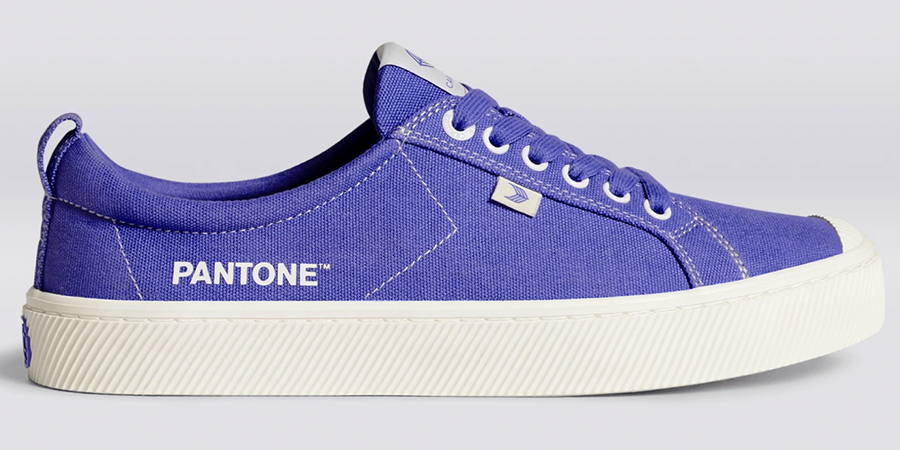 Interior Inspiration with Very Peri
Pantone is definitely the color expert, and we have our own team of experts here to help you take that color and incorporate it into your own home! Very Peri is meant to both inspire as well as bring a feeling of familiarity.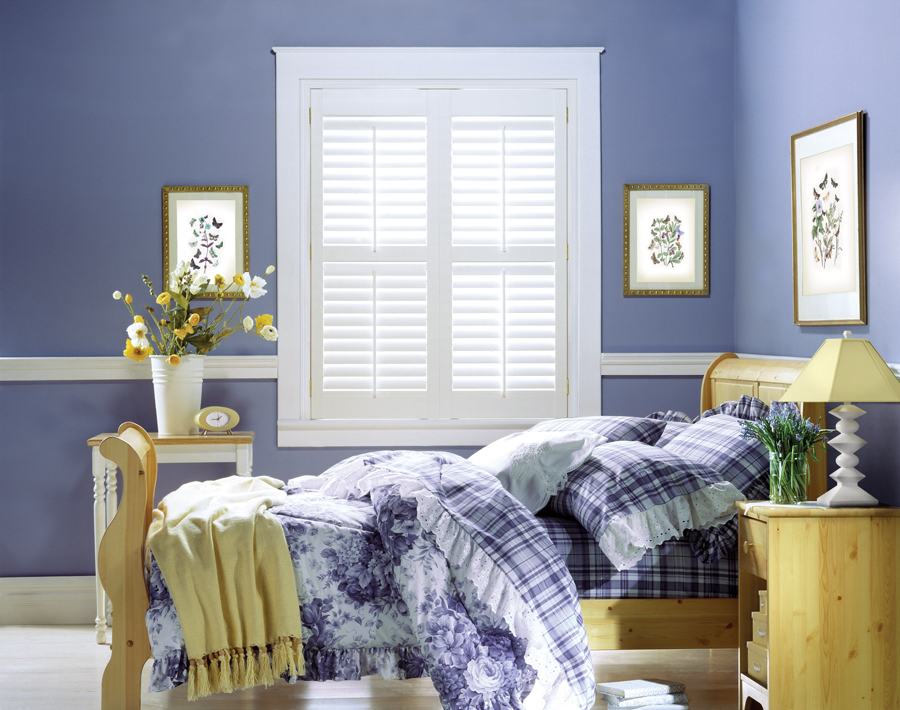 No matter how big you want to go with this hue, the inspiration is endless! One of the easiest ways to try out a new color is with smaller accents. Notice how these dining room chairs make their statement without having to paint or alter the actual house at all.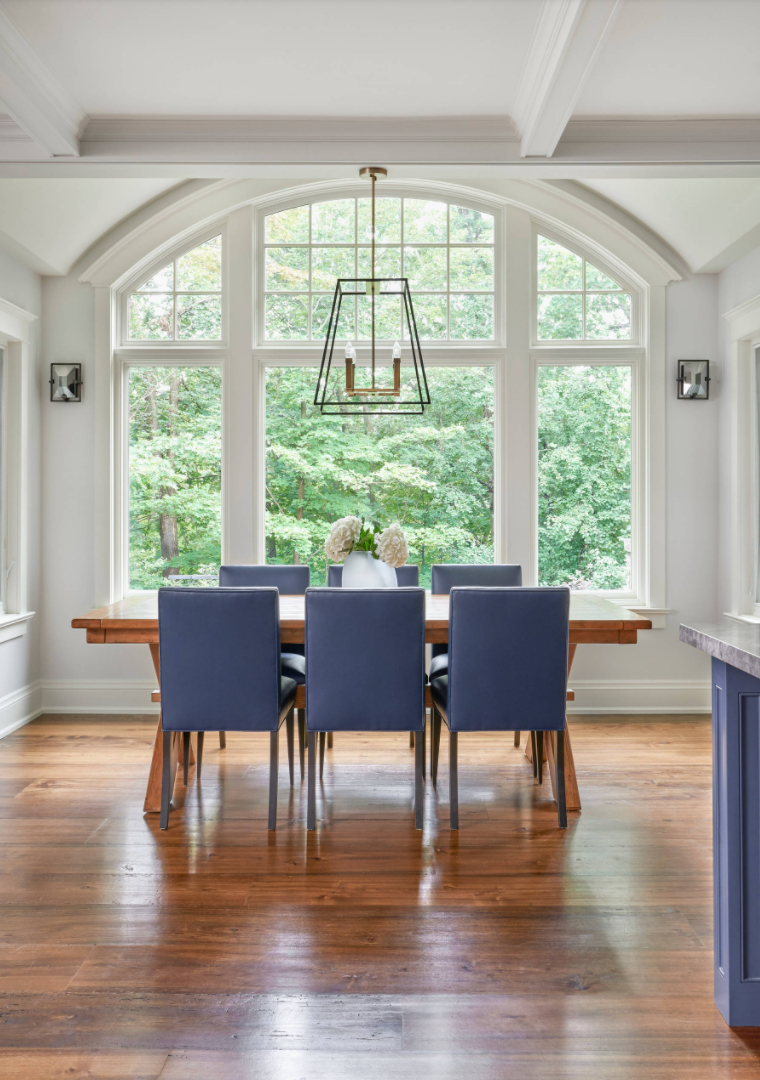 Traditionally, kitchens were a more neutral toned space in a home. However, in years past we've seen more and more color entering into the heart of the home. This year is no exception!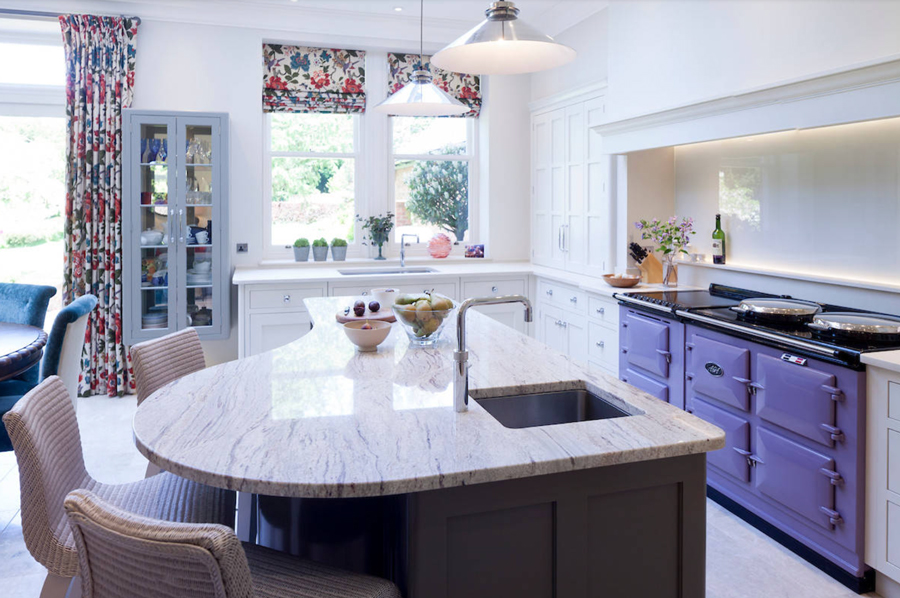 Paint is always an easy, and affordable, way to make a huge change in a room. Very Peri just lights up this room while also keeping it cozy!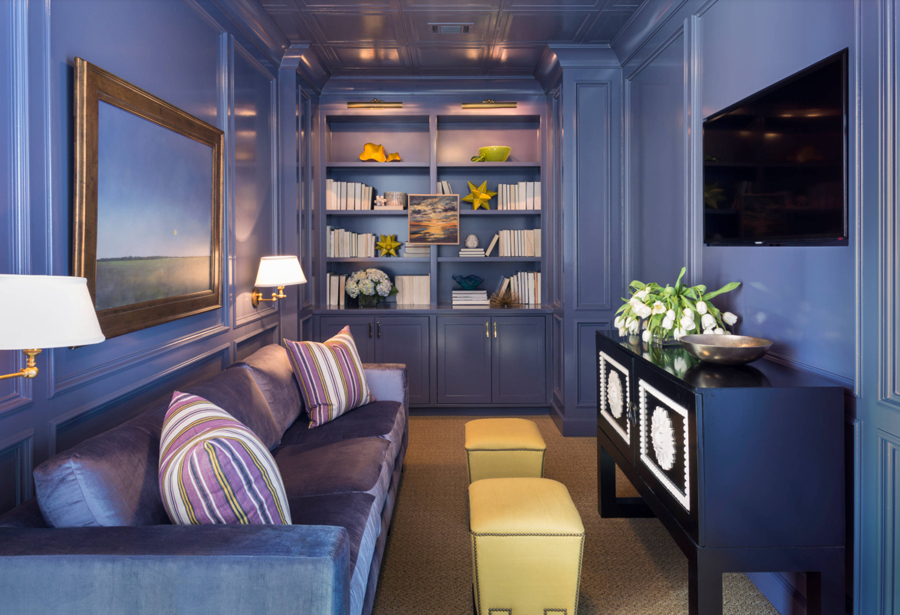 Does Very Peri Have Your Heart?
This trend, just like every other, is making its way through the entire design world. Whether you want to paint an entire room, add in some periwinkle throw pillows, or simply find a Very Peri toned top, the choice is yours! Do you have an upcoming project in your home? Our team is always here to help with inspiration & advice–we'd love to work with you. Contact us today for your FREE consultation.