As one of the most important investments you can make, decorating your home so it fits your personality will make you happier, every day. You want to surround yourself with design elements that suit your personality, but also use your home's established characteristics to make it all it can be. That's where window shades come in. Styling your home won't be complete without transforming the atmosphere into one that is adjustable for your lifestyle needs. Window shades provide many benefits, but you may not realize that they also let you have it all – not just function, but form and fashion as well. When you decide to make your Denver area house a home, let us help you choose window shades that match your style personality. How do you do that? Let's take a look with some of our favorite window coverings–and while we're at it, discover some amazing savings that will give you further reason to get started now.
Coordinated Organizer.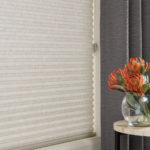 You love when everything is put-together, polished, uniform. You finally can relax when your home is ordered and coordinated. Clean lines refresh your spirit. If this describes your style personality, take a look at Duette honeycomb shades. Straightforward and organized with meticulous grace, Duette shades set a dynamic backdrop for stylish living. You'll have fun choosing the elements of design–like fabrics, colors and textures–that will set your home apart. Your inner 'manager' will smile when you realize that PowerView automation will not only help you continually set the stage–it will do it for you. Schedules, scene setting, control from anywhere in the world–you name it. PowerView automation will be your personal assistant for atmosphere, comfort and efficiency. Get started with incredible savings on Duette shades–along with exclusive upgrades for your window shades, too!
Design Savvy Guru.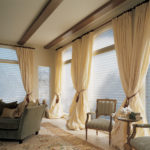 On the forefront of styles and trends, you always know what's in. You also seem to be able to style your home in ways that make people want to recreate it. Atmosphere, lighting, comfort–in addition to style, you know how important these benefits are to your lifestyle. Silhouette window shadings are the premier look when you want sophisticated design and incredible versatility. Ambient lighting is created when the sheer backing of Silhouette window shades diffuses the natural light as it flows through your windows. Your view remains uncomplicated, with the amazing view-through of light-filtering fabrics. Silhouette window shadings also offer an exclusive shade system–A Deux–that features a second shade when you want the benefit of blackout. This roller shade operates independently for those times that you need the ultimate light control. If it's time to style it up with Silhouettes, check out these savings.
Feng Shui Fashionista.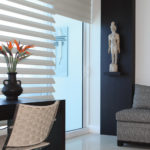 Harmony & flow. Your design personality is drawn to elements that create an atmosphere of relaxation and calm. You know that sunshine is powerful–natural light is essential to mood enhancement and productivity. Your home will feature your beautiful view while ushering in valuable natural light with Pirouette window shadings. These window shades bring in softened light, as the sheer backing cuts the glare. Layers of fabric adjust, providing you a range–from the lush look of roman shades, to the striking appearance of shutters, and everywhere in between. By adding features, like PowerView or room-darkening, your home will be the sanctuary you've always wanted. Take advantage of these savings on Pirouette window shades.
Affordable Stylist.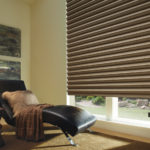 You love style and beauty, but you are firm about your budget. We have some amazing products for you, with amazing benefits for your home. Why are these particular window shades–like the Solera Soft Roman Shades seen here–offered at a different price point? Hunter Douglas values your shopping personality. They feature a line of window coverings in a lower price point with streamlined colors and fabrics. They've done the work to narrow your choices–offering only fabrics and colors that have proven to be very popular. You get the functional qualities you want, and it won't take you long to choose your design elements. That affordable stylist within you will smile when your home is put together with this finished look. Find even further ways to save on Solera roman shades.
Style? Yikes. I Need Help!
Didn't see your perfect style above? Not sure what you need? Don't fret! Remember, imitation is the sincerest form of flattery. Houzz and Pinterest–along with all other design sites and magazines–were created for a reason. It's also what our in-home consultations are for. We'll bring samples of fabrics, colors and textures for you to choose from. We'll also listen to your concerns about lighting, energy efficiency and privacy so we can guide you to window shades that will provide the best benefits for your Denver area home. It's time to find your style. Contact our team, at rocky Mountain Shutters & Shades, for a free, in-home consultation.