There are a large amount of details that matter when deciding upon window coverings. More than that, if you're looking for window treatments for every room, you might start to get overwhelmed. Having a window covering specialist by your side is an invaluable piece of the puzzle. Our knowledge about the features and favorites will save you a great deal of time and frustration. Let's explore some well-loved features and the rooms they work best in…
Privacy and Natural Light, A Delightful Duo
So you want privacy and natural light? We've got some great features for you:
Top down bottom up

Duolite® for honeycomb shades

Split tilt for shutters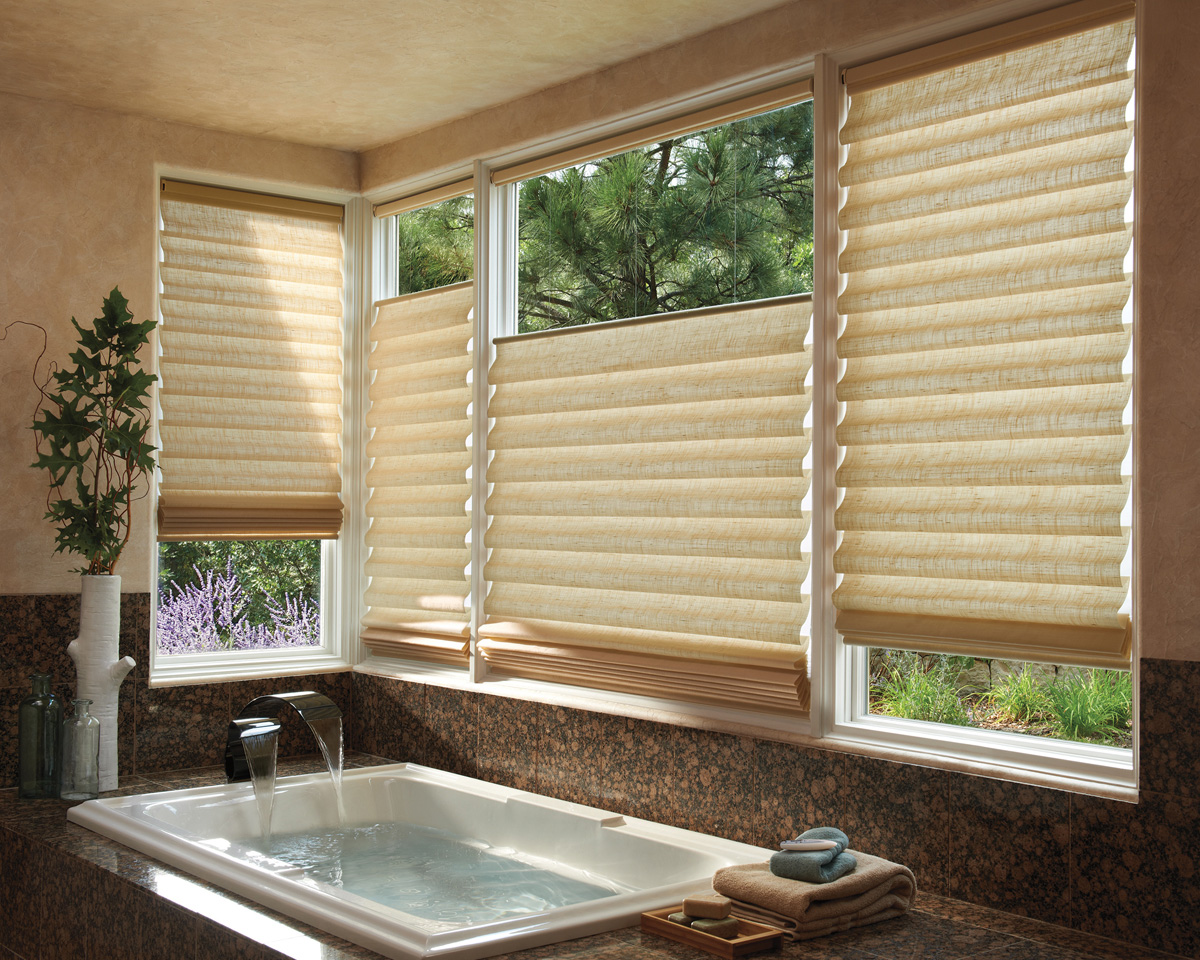 The best places to have these window coverings are:
Entryways

Home Offices

Bathrooms

Dining Areas/Eat-in Kitchens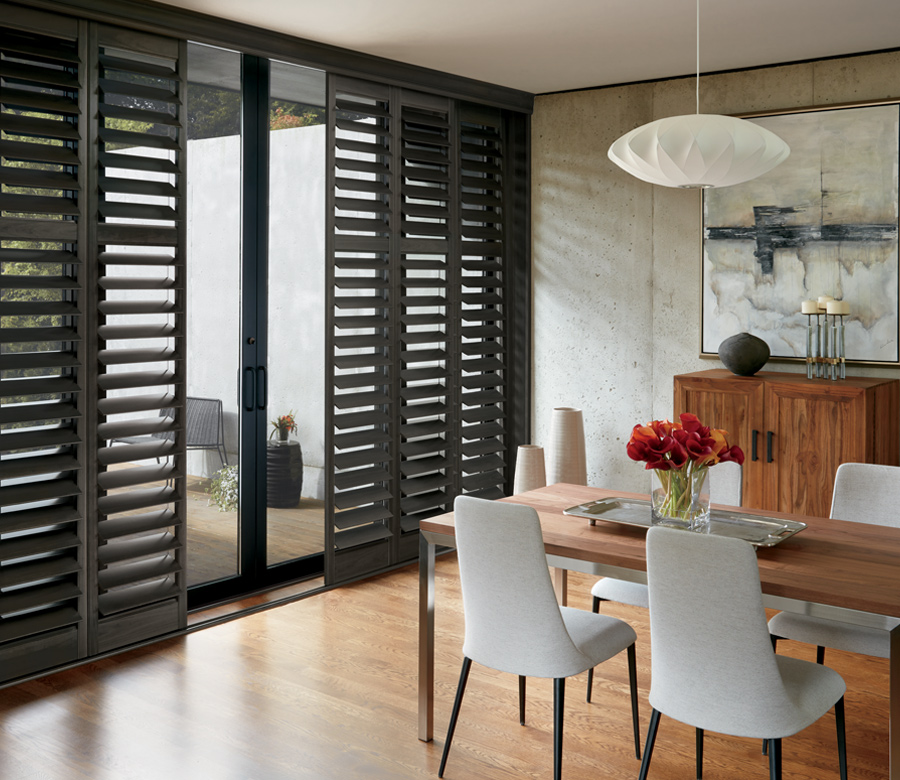 Room Darkening
The most popular place to want the room darkening feature is the bedroom. This is to promote better sleep, but homeowners are benefiting from other rooms as well.
Bedrooms

Media Rooms

South-facing Rooms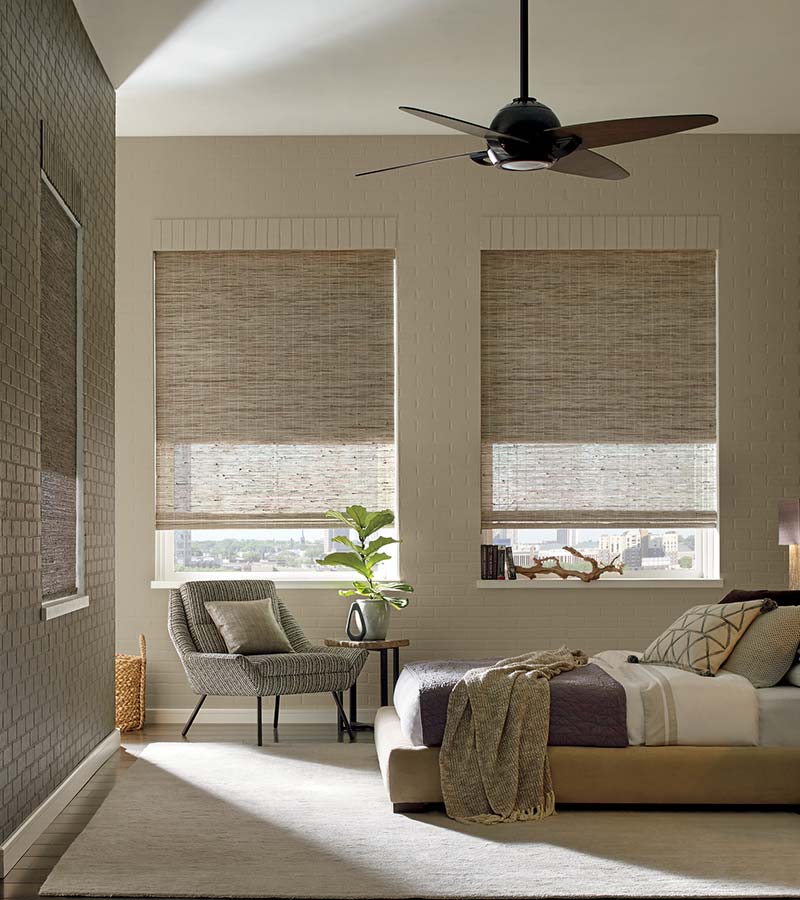 Fabrics are designed to help with the darkening, but there are additional features that will help with the light control.
Duolite® Dual Shades

LightLock®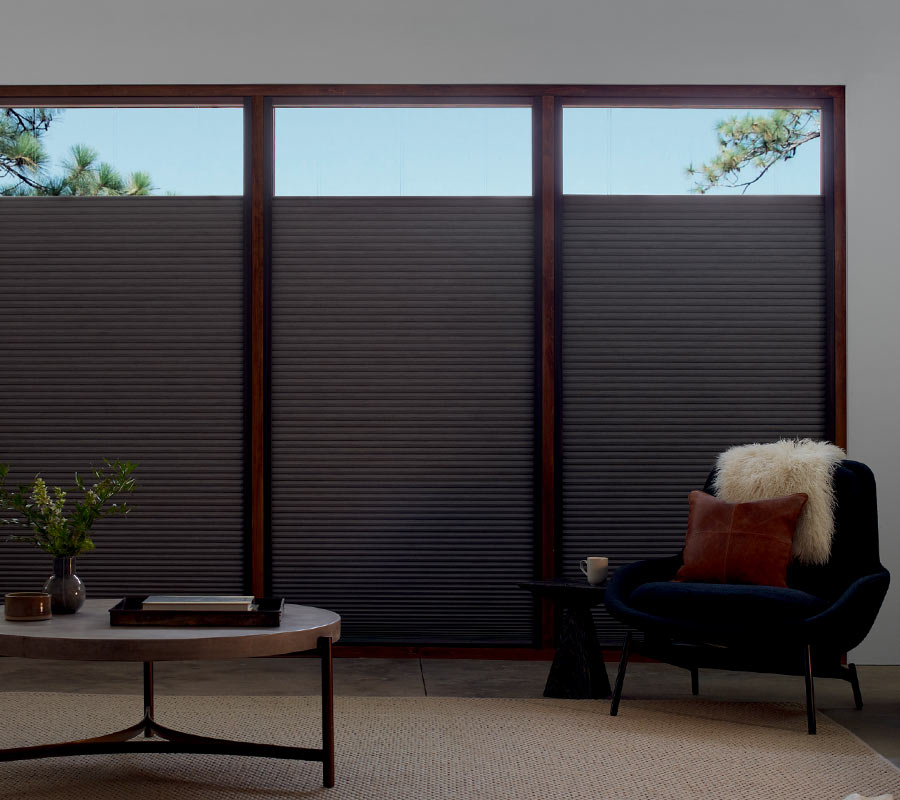 Hard to Reach Windows
The windows that make the most impact are often the ones out of reach. They are the result of high ceilings and architectural design that can make it tricky to cover. These should not be overlooked because they can be challenging, and we want you to find window treatments for every room. The most common areas to have these windows?
Entryways

Living Rooms

Family Rooms

Bathrooms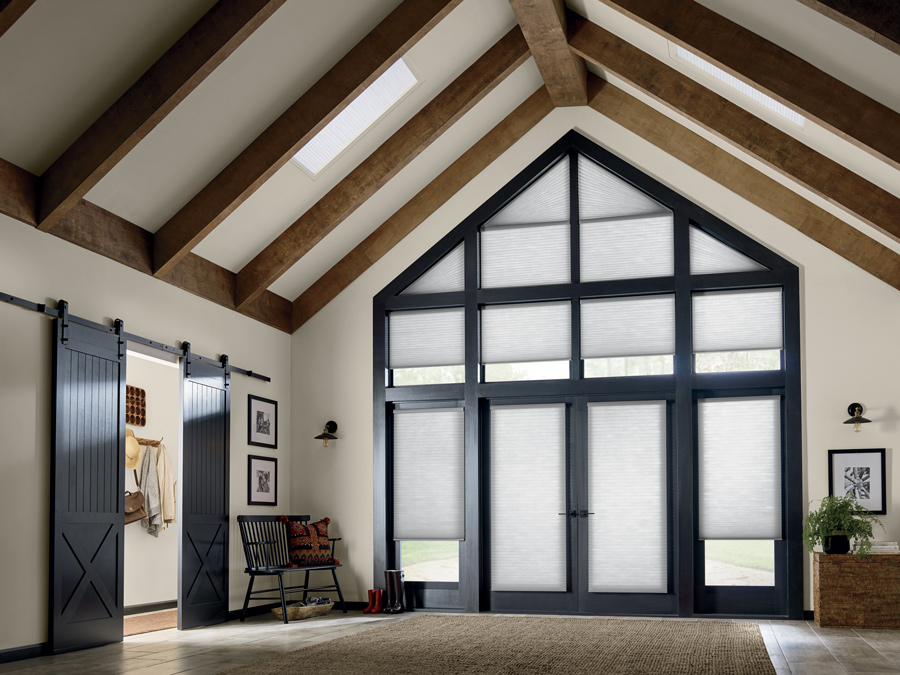 To make your life easier it's best to have PowerView® Automation. With one click of a button or a simple voice command, the ease of light control is simpler than ever. Depending on how many windows you have to work with, there are a variety of control options…
Remote control Blinds (just a few windows)

Automated Shades (multiple windows & rooms)

Smart Shades (integrate with your smart system)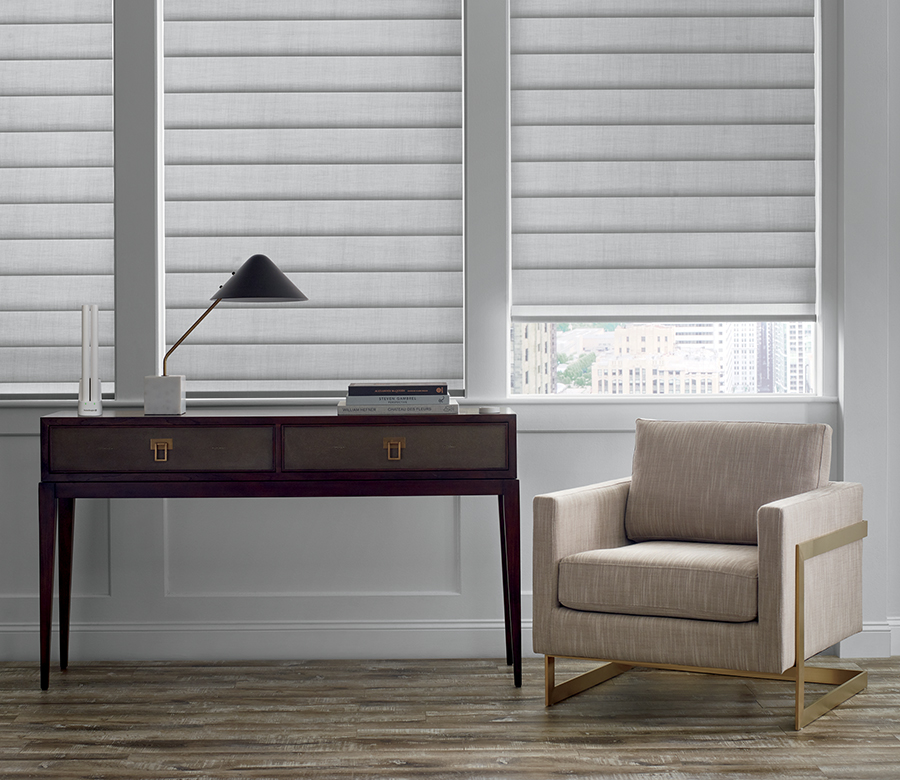 Comfortable Atmosphere with Beautiful Views
The outside heat can be a lot so sometimes you just need some shelter from the elements. The following spaces are ones that you don't want to lose your view,  but also just need a little help to feel protected.
Kitchens

Living Rooms

Family Rooms

Dining Rooms

Home Offices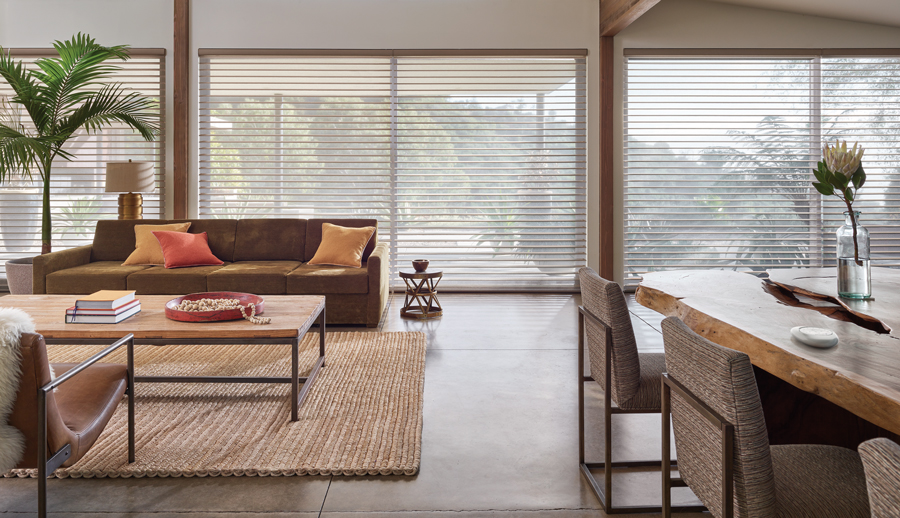 It's not the sunshine that's the issue, it's the glare. These window shades can help create a glowing atmosphere to dilute the intensity while still enjoying the landscape you adore.
The Best Window Treatments for Every Room
Looking for a few coverings, or the whole house, we want to help you find window treatments for every room. Our team at Rocky Mountain Shades and Shutters wants to make sure you're finding the best window treatment for every room that fits your needs and lifestyle. Contact us today for a free in-home consultation with one of our design experts. Let's make your home the best it can be, together.