We're excited to show you the 2023 window treatment trends! As the years go by, some design statements become classic and timeless, while others are simply a look for today–and not tomorrow. We love the trends we are seeing this year. You'll recognize some that have carried over, and some that might be new to you. Which of these five is your favorite?
Organic Textures
Design will always favor texture. It adds dimension and depth–even in neutral colors. This year, we are going to see organic, natural fibers top the charts of style. And, there's no end in sight. Bamboo, grasses and woven materials offer an earthy vibe, but one that can be seen across many different style choices. Both the Alustra Woven Textures & Woven Woods collections feature a range of materials that will bring high-end design to your home.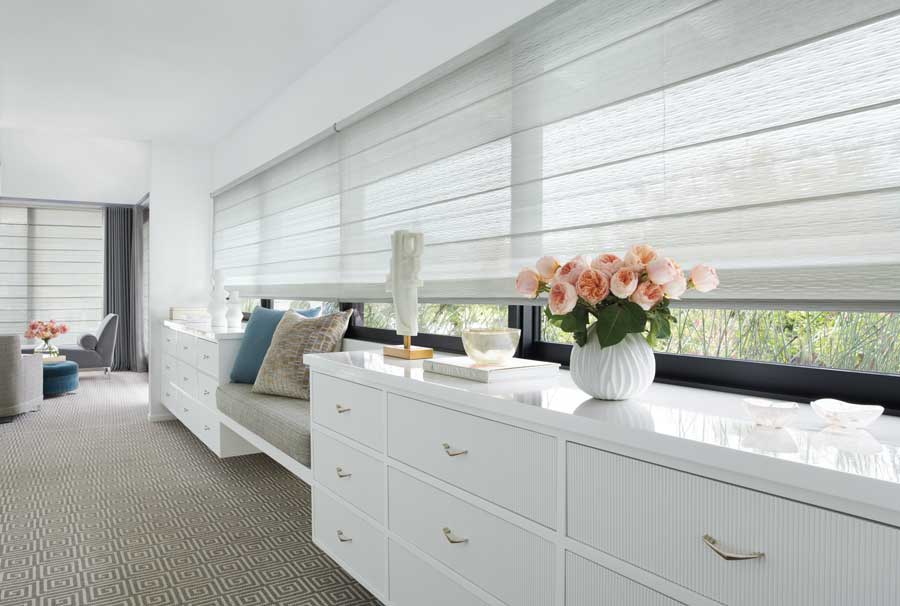 So Smart
The sky is the limit for smart home technology. If you haven't embraced this movement yet, it's not too late! There are devices for every aspect of home design, and we love how motorized blinds and shades have changed our clients' lives. For some of our clients, they want the entry level, tap on the remote (or phone) option to open and close their shades. For others, they are looking to expand the control, by setting schedules and saving favorite room settings that can be accessed quickly. And, others want their smart shades to integrate into their whole home control, with voice control and "if-this-then-that" adjustments. What's really smart is knowing how simple and convenient this technolgy can make your life.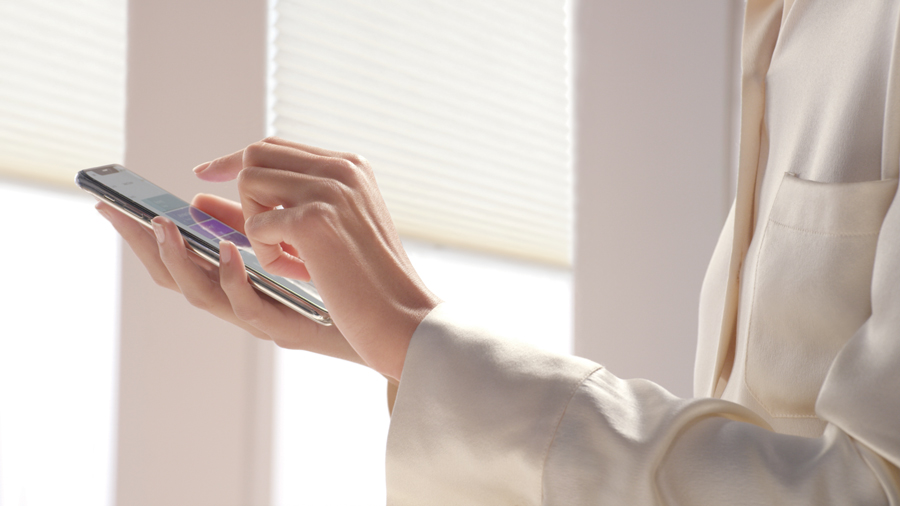 Sustainability
The word sustainability has entered every facet of our lives, so it's not surprise to see it popping up as one of the 2023 window treatment trends. From outfitting homes with the best energy efficiency and protection from the elements, to choosing companies that focus on responsible manufacturing and sustainable products, homeowners have spoken.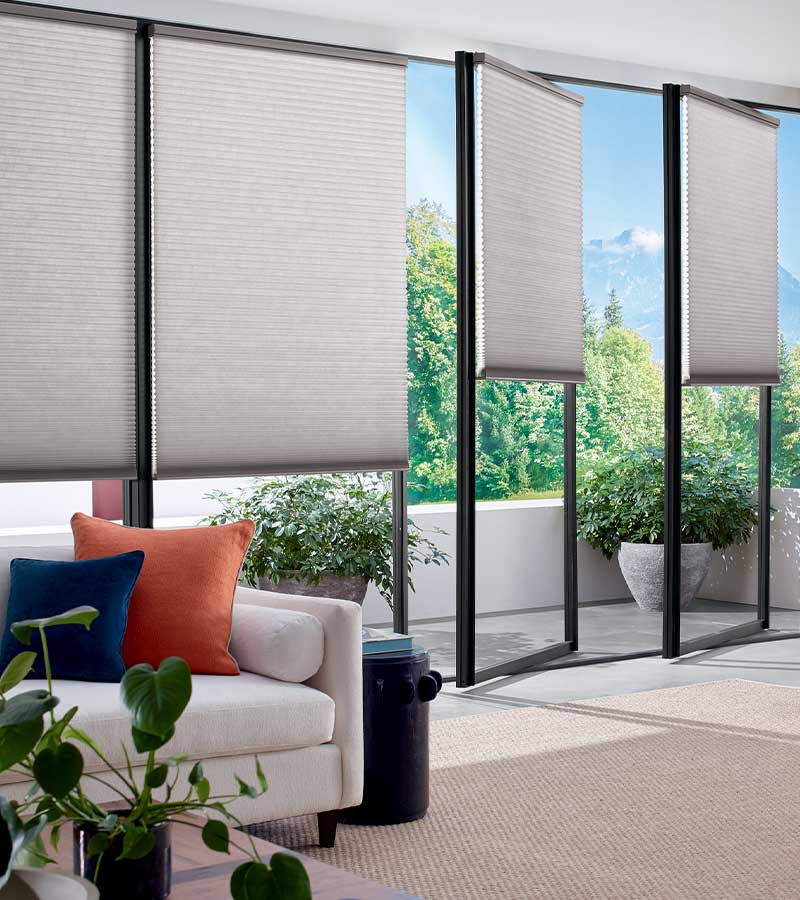 The Layered Look
This one could easily make a trend list each and every year. It's trending, but it's not a trend. Layering window treatments is both design savvy and smart. Not only can you bring the colors, patterns and textures together that you love, you add incredible function at the window. Layering window coverings offers your home an array of adjustments to customize the control of your home, all while looking its best.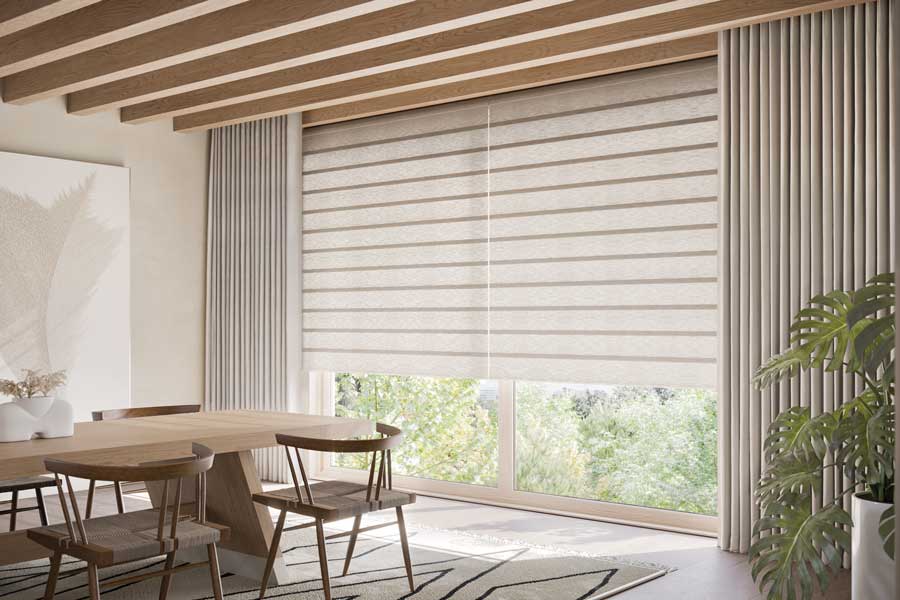 Roller Shades
It's okay to admit that luxury might not bring to mind "roller shades." But, have you SEEN roller shades lately? There's a reason they are one of the hottest window coverings on the market. They check all the boxes when it comes to modern styling, sleek design and incredible function. What's really luxurious about today's rollers is the features you can add to customize your home. From dual roller shades that offer that widest range of light control, to the view-through of solar screen fabrics, you'll love how stunning these window treatments really are.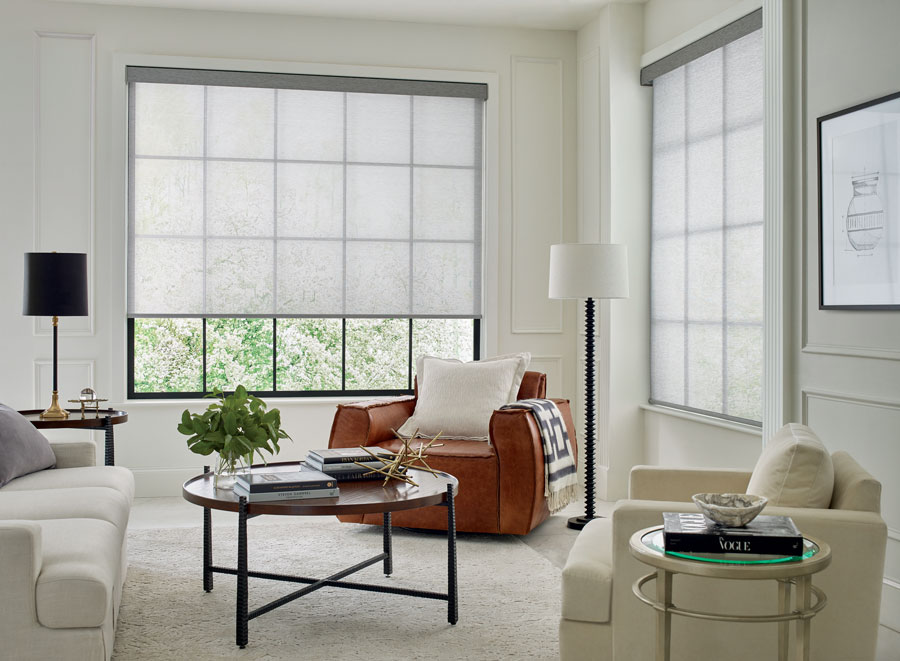 Are You Inspired?
What do you think of the 2023 window treatment trends? Do you have a favorite? Did anything surprise you? We love the way homeowners are taking charge of their homes by choosing smart products with energy saving features that make home elements durable, simple and convenient–but also beautiful! Stop by one of the showrooms to see everything in person, and then get in touch for your FREE consultation today!