It's that time of year again–Child Safety Awareness! If you have little ones, this is the time of year they learn about fire safety. But, we always try to make sure parents AND grandparents are aware of a danger that exists in your home every day. Blind cords. If it's been awhile since you've purchased blinds or shades, you might not realize the immediate threat of cords from your window coverings.
What's the Problem with Blind Cords?
They hang next to the window–it seems innocent enough. But, for children, imaginations can run wild. It's a lasso, a leash, a necklace–even handcuffs for the robber in a playful game. Child safety is at risk, due to the cords tangling and tightening–leading to injury, or even fatal results.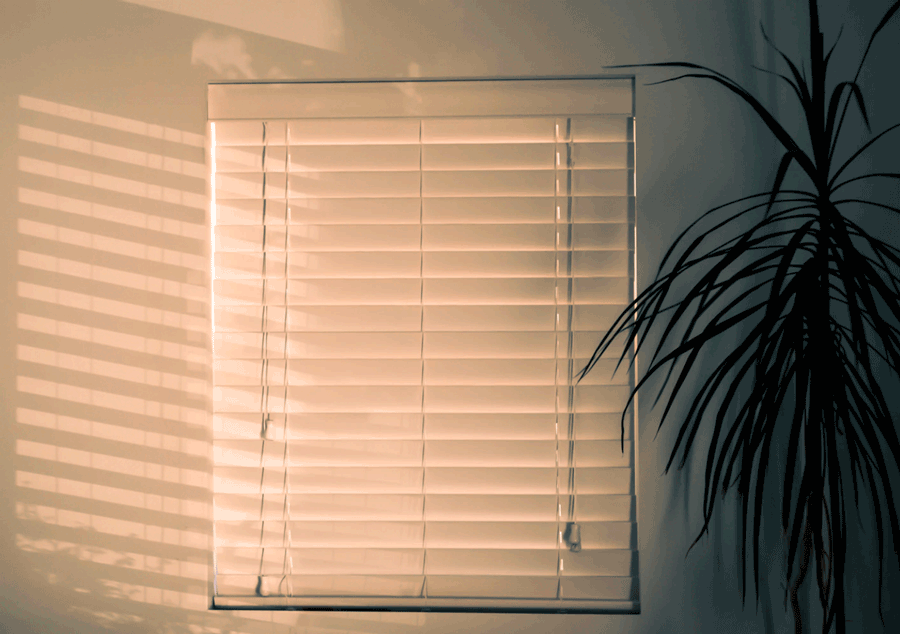 If you have outdated blinds with dangling cords, you should know that the US government Consumer Product Safety Commission deemed dangling cords from window coverings enough of a hazard that they put regulations on products as of December 2018.
Child Safety: What's Out There
Hunter Douglas made child safety a priority years ago. Let's take a look at your options to rid your home of dangerous blind cords.
Cordless Blinds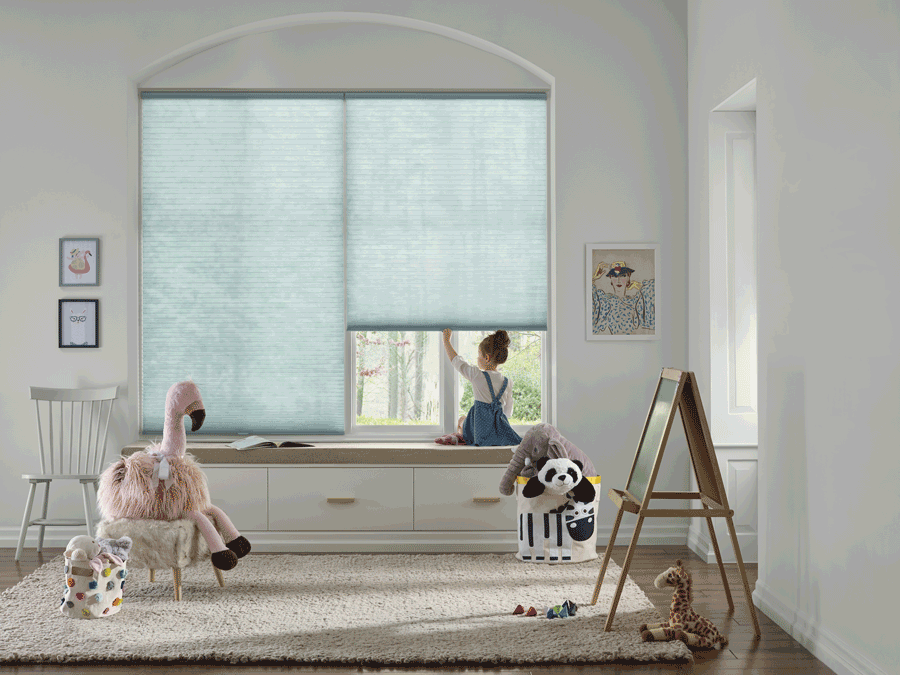 The best way to make child safety a guarantee when it comes to cords? Get rid of them. The LiteRise system removes cords, allowing the lift system to occur with a push or pull of the bottom rail. Hassle free.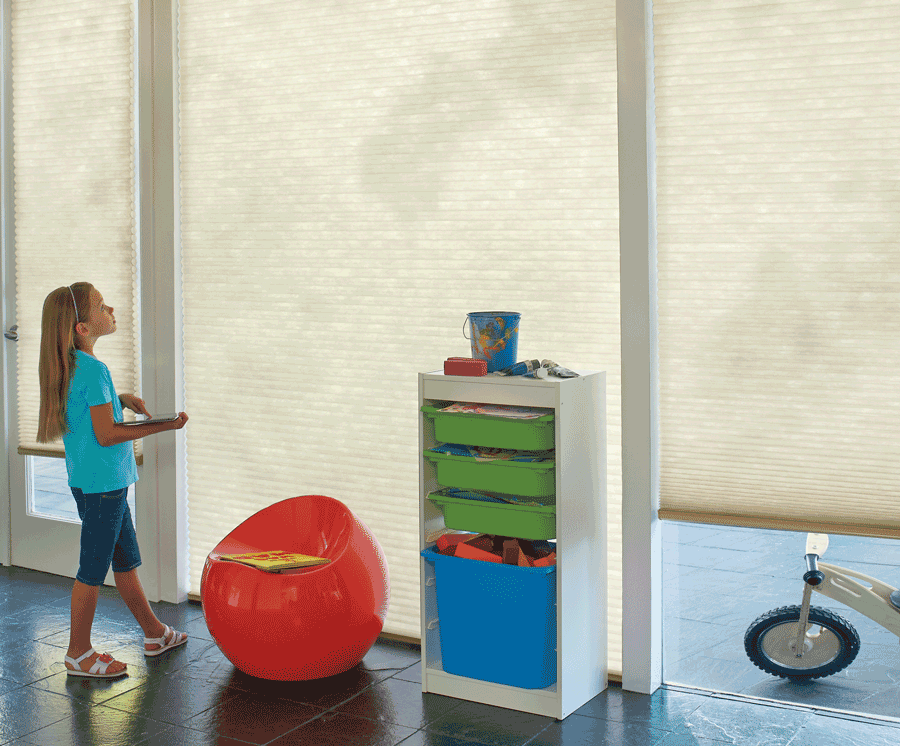 Of course, motorized shades are a top convenience, but they also take away the danger. No cords for operating means safety is in your hands.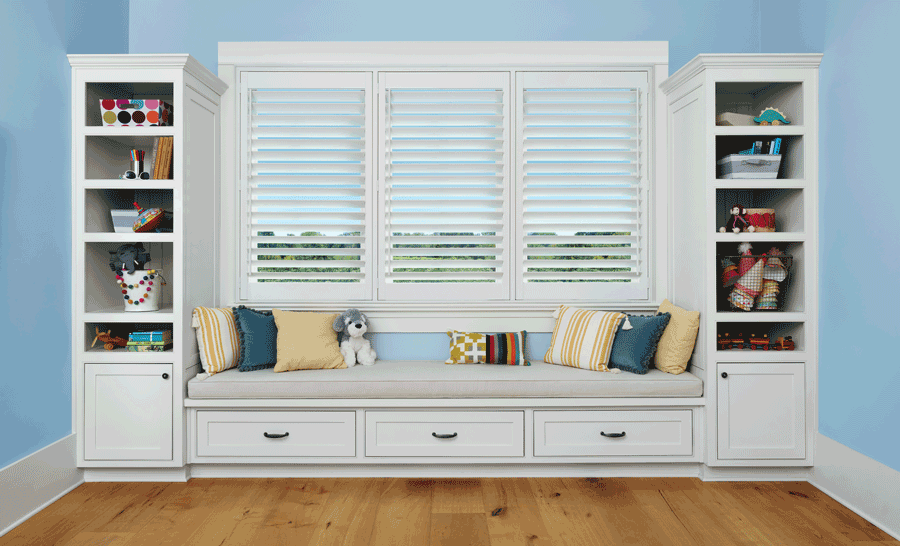 Plantation shutters offer obvious cordless operation. But, with the long-lasting durability of Hunter Douglas shutters, you can trust that they are designed to be framed into the window, which means your children won't be falling through them, even if the window is open.
Cord Safe Window Coverings
Child safety has to remain a priority, even when you have layout limitations. Some of your windows may still need a cord, but you want children and pets to be safe. For instance, windows that are behind furniture may need a different lift system. Let's look at what's available in "cord safe" operation…
Soft Touch, a fairly new operating system, offers individual motorized control right at the window–with a lightweight wand. Tap the wand up or gently tug down for movement. It's simple and safe. What makes it even safer? If a child pulls too hard, the wand will disengage, held together with magnets.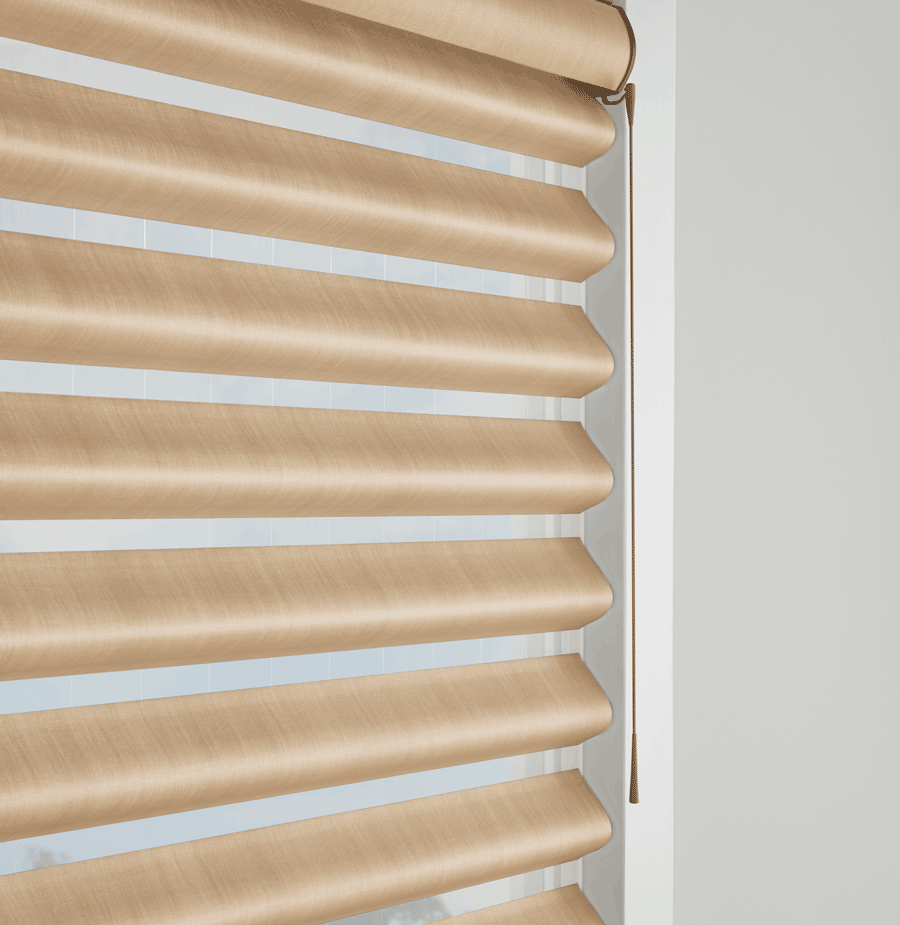 Continuous cord loops should be fastened in place with a cord tensioner, at the window frame. We can do that for you! They operate just as easily, and no dangling cords to worry about.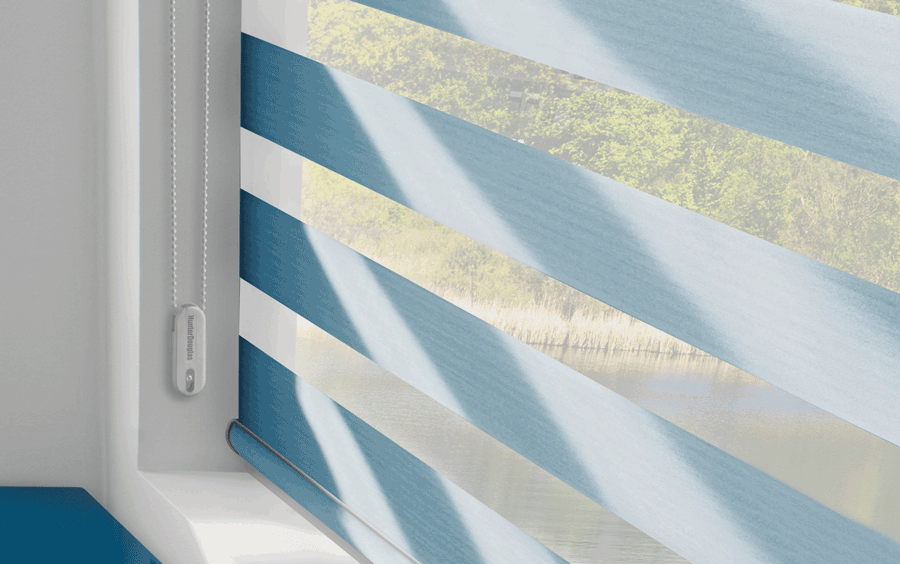 Cords that stay out of harm's way. No, we aren't talking about tying up cords and tossing them to the top of your window frame. What would be the point? Adjusting your window coverings to enjoy the right benefits throughout the day is the best part of having them.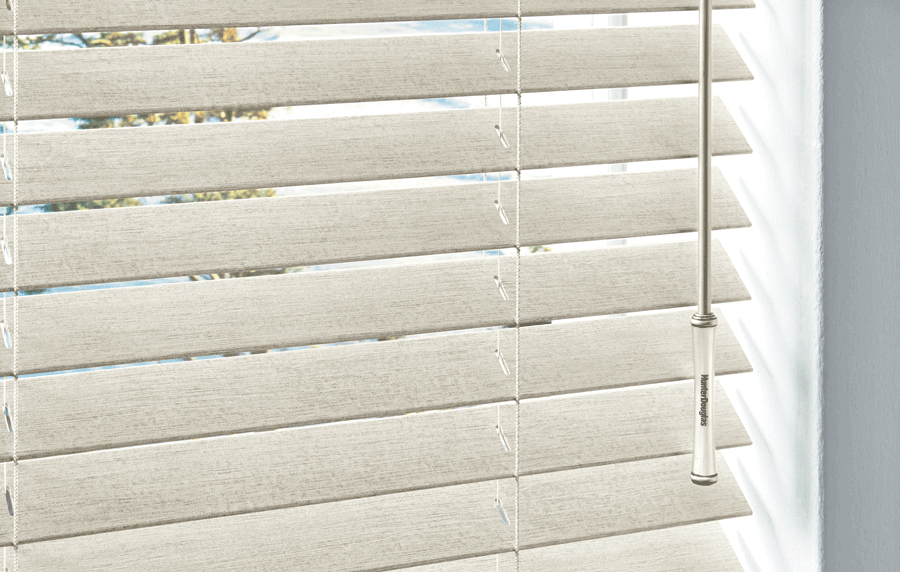 With UltraGlide, you get a safe cord that stays out of reach of little hands. And, it's not only out of the way, it retracts as you use it. That means, no matter what adjustments you make, the cord stays short!
Let Us Help!
Working your way through all of this info can seem overwhelming. Our team–at Rocky Mountain Shutters & Shades–would love to show you the options listed above for child safety in your Denver home. Visit our showroom to see and experience the operating systems on full-size displays. And then, invite us to your home so we can help you decide what will add the most function at your windows! Contact us for your FREE shop-at-home appointment.