The latest storms in our area must have had you thinking, "Is there a way to boost the energy efficiency of my home?" Our answer? Absolutely. Comfort, cost savings and fun innovations are all coming together to give you the energy efficiency you're looking for. At Rocky Mountain Shutters & Shades, we're ahead of the game. Not only can we offer you expert advice, we've got tips you may not have considered. Your search is over. And, it's time to have some fun with it, too!
#1 Choose the Right Product.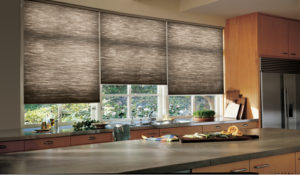 Of course, this might seem like a common sense approach to solving a problem…But, wait. You might not be aware of what products have the best energy efficiency qualities. There's a great deal of info out there, and we want to guide you to what works. But, that's not all. In a momentous move, Hunter Douglas has turned their classic, energy efficiency line of products into an incredible statement for your home. We're calling it, "Classic Shade Meets Epic Style." And, we think you'll be surprised. Commonly referred to as Honeycomb Shades, Hunter Douglas has taken cellular technology to the highest levels of energy efficiency in the industry. What else have they done? We'll let the beautiful detailing speak for itself. With a wide selection of fabrics in today's most popular colors, textures and designs, you're not just getting the comfort and cost savings you deserve. You're outfitting your home with gorgeous style for the perfect backdrop.
#2 Let Your Lifestyle Lead the Way.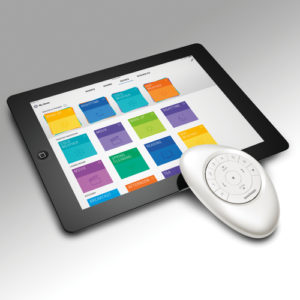 Have you embraced smart home technology? Are you just getting started, but you're just not sure what's possible? That comfort, cost savings, style and perfect atmosphere you're looking for…it's at your fingertips. Home automation includes making your shades and blinds do what you want when you want. You don't even need to think twice. Setting your favorite scenes and saving them on a schedule is as easy as setting your alarm clock. And then, sit back and relax as your motorized blinds and shades work in perfect rhythm to bring you the highest potential of energy efficiency your home has to offer. The best part? You can integrate our PowerView motorization technology into so many of the home automation systems on the market. No need to complicate things. Your life is about to get so much easier.
#3 Features, Features, Features.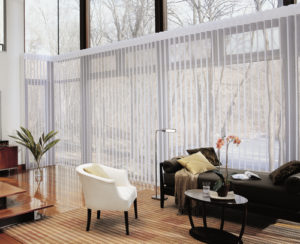 In addition to choosing a product that offers you the highest levels of energy efficiency, you need to know which features will create the right environment in your home. What does that mean? Well, if you've spent time in the Denver area year-round, you know that energy efficiency isn't just something we talk about in January. It's daily, weekly, monthly, yearly…no matter what Mother Nature throws at us! However, we also have some of the most beautiful views and sunshine that you can find around the country, and we don't want to feel like we're living in a cave. You'll want features that, not only add energy efficiency for insulation, but bring out the best in your home and lifestyle. And, that includes the innovations and energy efficiency of daylighting and energy savings. Adding a feature like top down bottom up means that you can customize the look, feel and function of your home. Control the light so you gain natural light while maintaining a comfortable temperature.
Energy Efficiency: You Can Have It All.
Here in the Denver area, the weather is always changing. You know what remains the same? The need for increased energy efficiency in our homes. Want to increase the daylighting so you can reduce your energy usage? Or, insulate your windows to bring comfort to your home? We can help. With the latest innovations in energy efficient shades, motorized control, incredible features and beautiful styling, we can help you create the perfect atmosphere in your home. Want to see for yourself? Come visit one of our Hunter Douglas galleries to feel inspired, or contact our team at Rocky Mountain Shutters & Shades for a free, in-home consultation.