"When you're curious, you find lots of interesting things to do." -Walt Disney
Children are naturally curious. Their love of exploring, discovering, and imagining is unmatched and encouraged…as it should be! As a parent, however, you know that your child's curiosity can sometimes fill your mind with worry. Where did he go? What is she getting into now? What interesting thing did he find to do this time? You want your children to be inquisitive, but you also want them to be safe. Installing child-safe window coverings will take one thing off of your worry list. This month, we want to help you do that. We're offering ideas for window coverings that will give you peace of mind and make your home a safer place for your children to live in and explore.
LiteRise: Go Cordless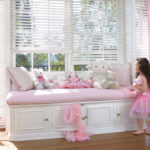 Dangling cords are so tempting to curious little hands and mouths, and that makes them potential hazards as well. Instead of trying to hide, tie, or attach cords somewhere out of the way and losing the function of your shades, just eliminate them altogether. LiteRise is a cordless operating system that lets you use your hand to push or pull your shades to the position you want, and they'll stay right where you put them. So simple, and so safe. Plus, when your children are curious about what's happening in the great outdoors or want to find out if their glow-in-the-dark stickers really work, they can easily operate them. LiteRise is an excellent option for child-safe window coverings in your home. 
Shutters: Cordless by Design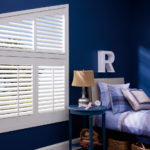 A lasso, a pulley, a leash…the things that the cords of your window coverings can be are limited only by your child's imagination. Whatever adventure your child dreams up will certainly be fun, but if it involves one of your window treatment cords, it could be dangerous too. Shutters are a naturally cordless option. They also have a number of other safety features like a heavy magnet that makes it harder for your little ones to open them and a design that prevents them from closing inward. Shutters are beautiful child-safe window coverings, and they are also durable–which is a great feature when kids are involved. 
PowerView: Convenient and Cordless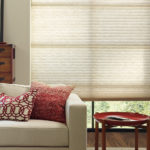 If curious describes your children, then busy describes you! As a parent, you're always looking for ways to make life a little less hectic. Look no further than PowerView motorization. Raise and lower your window treatments with the touch of a button on your Pebble remote as you dash out the door. Forgot to tell the babysitter to close the shades at bedtime? Tap your favorite device from wherever you are, and rest assured that your little ones will have the perfect environment for a good night's sleep. If you don't have time to even think of your window treatments, we have good news. With PowerView, you don't have to! Set and save scenes for each room once, and then schedule them to occur automatically. What could be better? Knowing that your family is safe. PowerView makes a variety of sheers, shadings, and shades child-safe window coverings for your home.
Other Options: Safe Choices to Meet Your Needs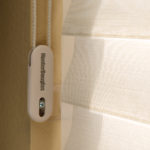 While cordless is ideal when it comes to keeping your children safe, we know that it won't fit every home and every circumstance. Hunter Douglas knows that too. They've designed some great options for when you need safety and a cord. UltraGlide features a retractable pull-cord. Whether your shades are raised or lowered, the cord stays the same length–up and out of harm's way. The continuous cord loop is another popular operating system. Fastened to the inside of your window frame, it provides the function of a cord without the dangers of dangling strings. Looking for something else? Our team at Rocky Mountain Shutters & Shades would love to share more options with you and help you find the right child-safe window coverings for your unique home. We care about the safety of you and your curious little loved ones. We also care about giving you the best deals we can. In October, take advantage of free LiteRise, deals on shades, and savings on NewStyle shutters. Don't wait to make your home safer. Contact us for a free, in-home consultation today.