Uniquely-shaped windows may be the reason you fell in love with your home in the first place! It's no wonder, since arches and angles can bring such character and charm to the design of your family home. You may have seen our article highlighting Tricky Windows, today we're here to address any unique window you may find in your home and offer inspiration and ideas for covering these special windows. 
Important Considerations
There are a number of variables to consider when deciding on window coverings for your uniquely-shaped windows.
What's the look and style of your home?

Which direction do your windows face?

Should the shape be partially exposed or completely covered?

Should the treatments stay in one place or adjust?

What problems need to be solved?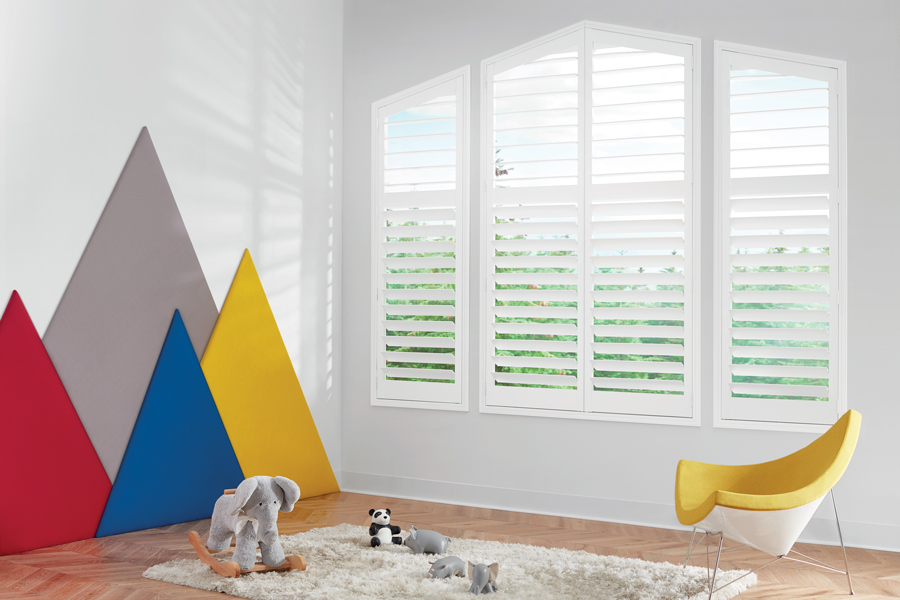 The Front of the Home
Oftentimes, curb appeal is very important and the front of your home may likely feature uniquely-shaped windows to achieve that desired custom look. These detailed windows look great from the outside, but may cause issues indoors. Depending on the direction your home faces, you may struggle with too much sunlight which can heat up the interior of your home, not to mention the effects of harmful UV rays. Keep in mind, window coverings designed intentionally can add protection and privacy where it matters most-the front of your home.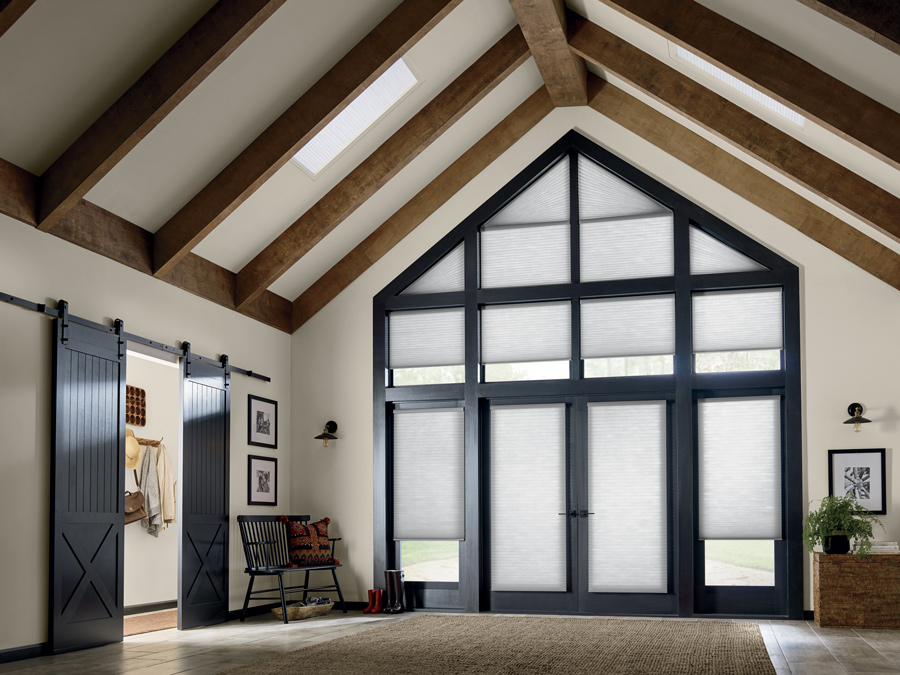 You've Got the Look
First, decide which solutions you'd like to gain and consider the other window coverings in the same space. Although we don't recommend "matching" window treatments exactly, "coordinating" is simple with the various options available in shades, shutters, blinds & draperies. Choose something that results in an overall cohesive look, complementing your uniquely-shaped windows.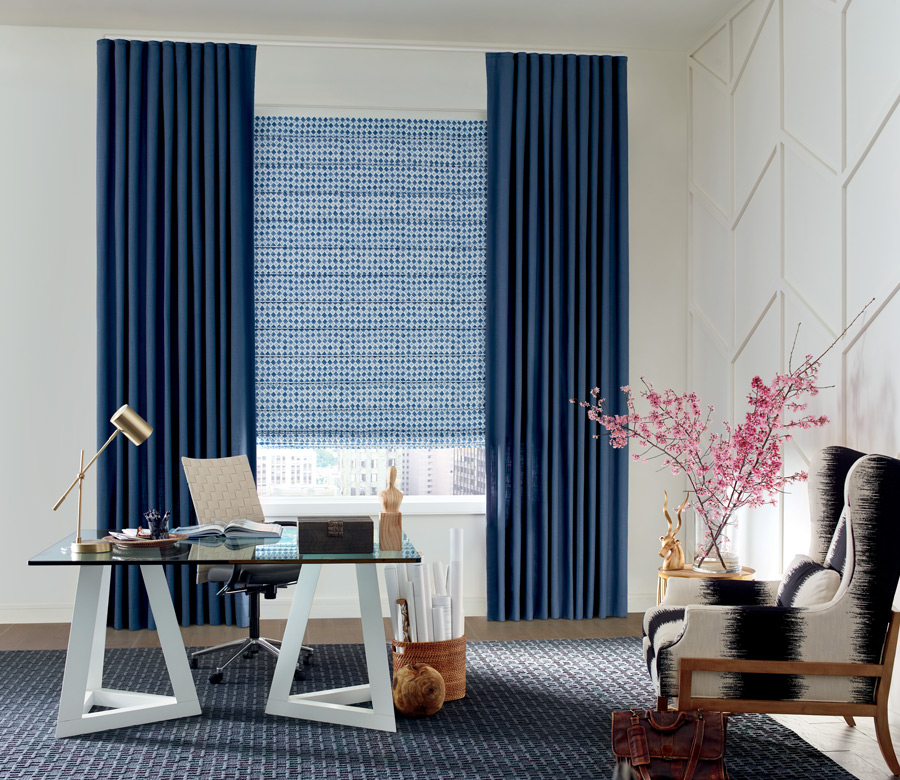 Provide Coverage for Uniquely-Shaped Windows
All in all, there's no right or wrong when it comes to window coverage, the choice is personal. Take your time and consider the overall look that will fit the space along with any privacy, lighting or energy efficiency issues you'd like to remedy. You see, uniquely-shaped windows in a bathroom may require full coverage, while arched windows in the great room can remain exposed for all to enjoy.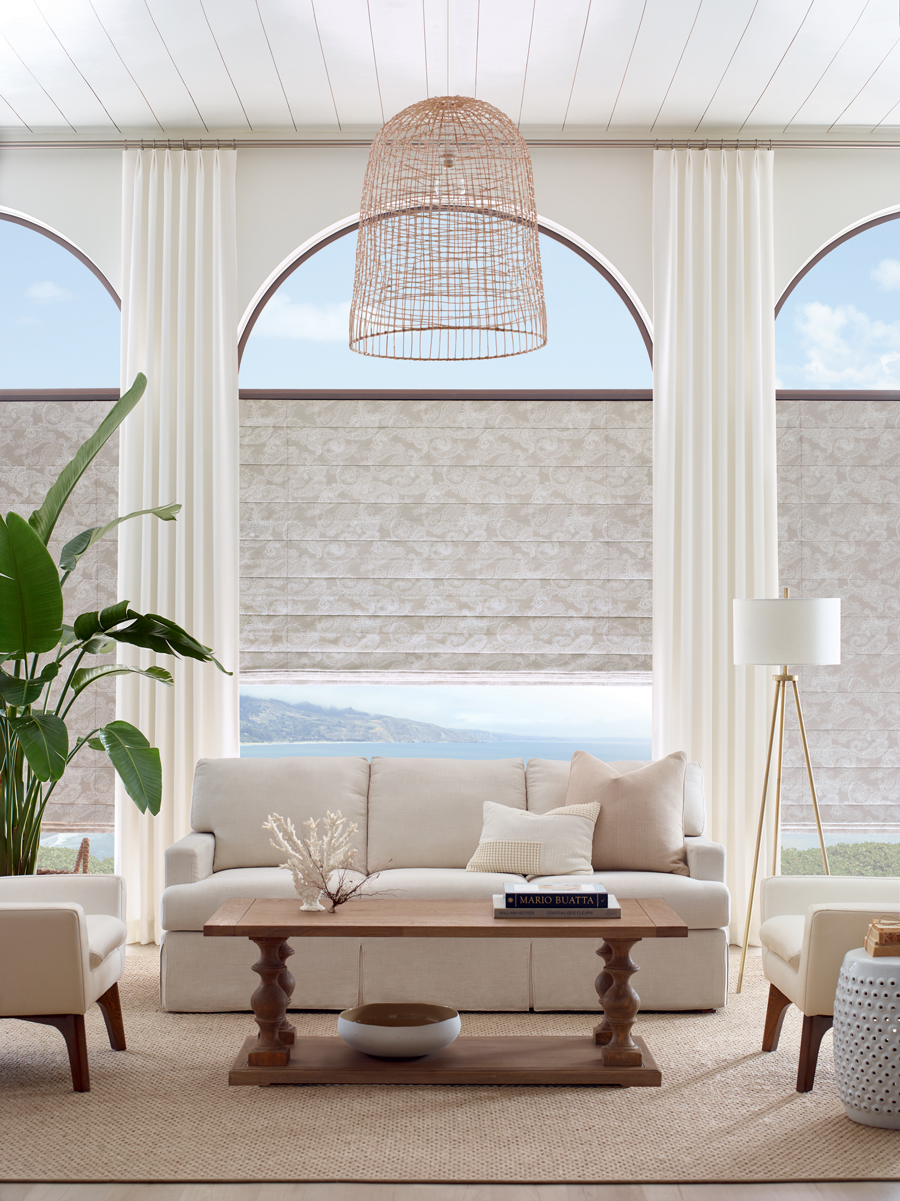 Make Adjustments 
If you haven't already noticed, uniquely-shaped windows can be the most difficult to adjust. Who wants to use a ladder each time a window needs adjusting? Whether they are arched or angled, custom windows are usually in hard to reach places, even at ceiling height. The style of the window treatments you choose will dictate their movement, so choose wisely. By adding smart shades to out-of-reach windows, homeowners have found that adjusting is simple. With a tap on the remote, voice command or iPhone, you can transform the space instantly.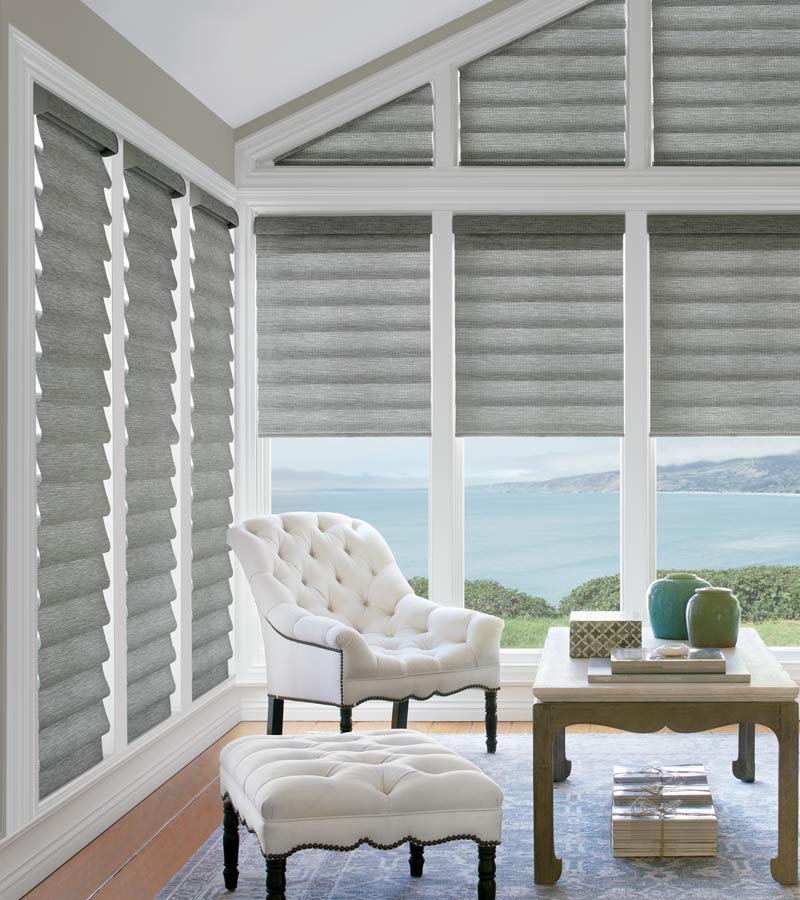 Your Uniquely-Shaped Windows
We find clients are always torn between covering specialty windows and leaving them uncovered. We've got lots of ideas and solutions that make covering windows possible–without losing character! If it's an angle, arch, bay window or even a skylight, we can help you discover a way to enjoy your home to the fullest, without compromising style. Our team at Rocky Mountain is here to provide a FREE Consultation and help you get started.