Romans VS Rollers is a classic window treatment debate. The two types of shades offer some similarities, while also being unique in their own ways. Both are great ways to transform a space, so let's take a closer look at the two, honing in on which will fit your space's needs the best…
Roman Shades
Roman shades feature an internal cord system used to raise and lower the fabric folds into place. When not in use, the fabric gracefully folds into itself, gathering near the headrail. Then, when you're seeking more light control or privacy, it's easy to lower them into place. There are a few different looks you can have within the roman shades family, we're here today to show you the three most popular styles.
Vignette Modern Roman Shades
Cascading fabrics overlap slightly when in use
Fabric folds into stacks when being raised up
The folds gather at the top to not block the view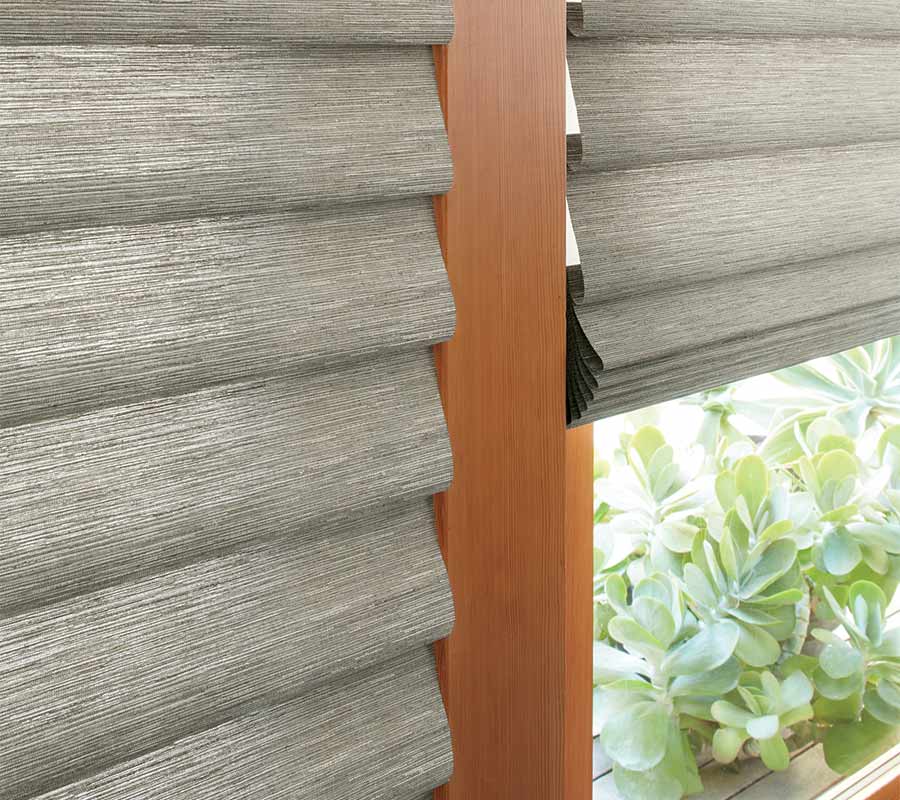 Woven Textures Roman Shades
When raised up, the fabrics gather in stacks
Fabrics position flat when lowered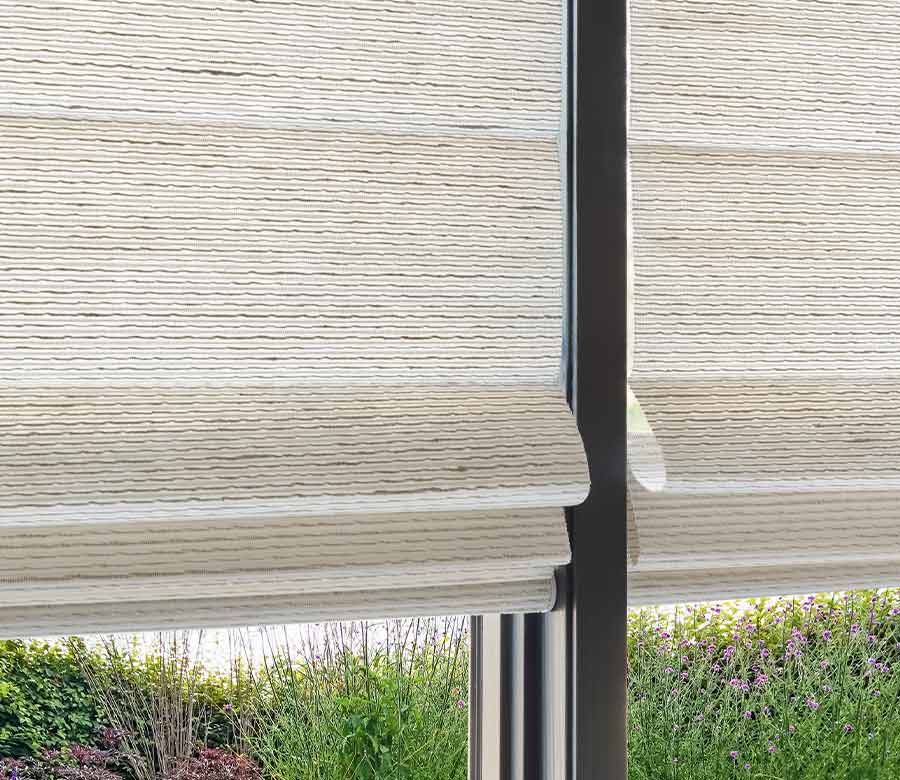 Custom Roman Shades
The flat front style shows off every beautiful inch of the fabric when they are lowered
Fabric gathers into folds when raised up out of view
Different details offer even more dimension
Fabrics available in specialty patterns and prints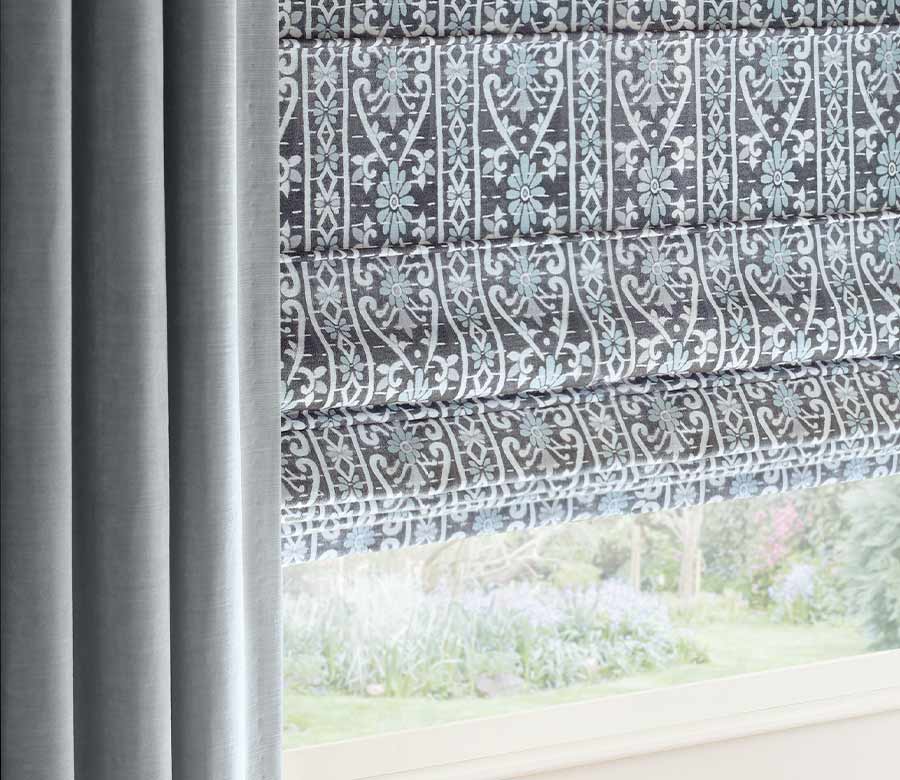 Roller Shades: An In-Depth Look
Roller shades are comprised of fabrics that lie flat when in use, rolling seamlessly into the headrail when raised up. Rollers, like romans, have been around for many, many years now. However, today's roller shades have been upgraded many times from the original, offering more versatility, functionality, and style than ever before.
Designer Roller Shades
Light filtering or room darkening fabrics available
Roll up completely out of view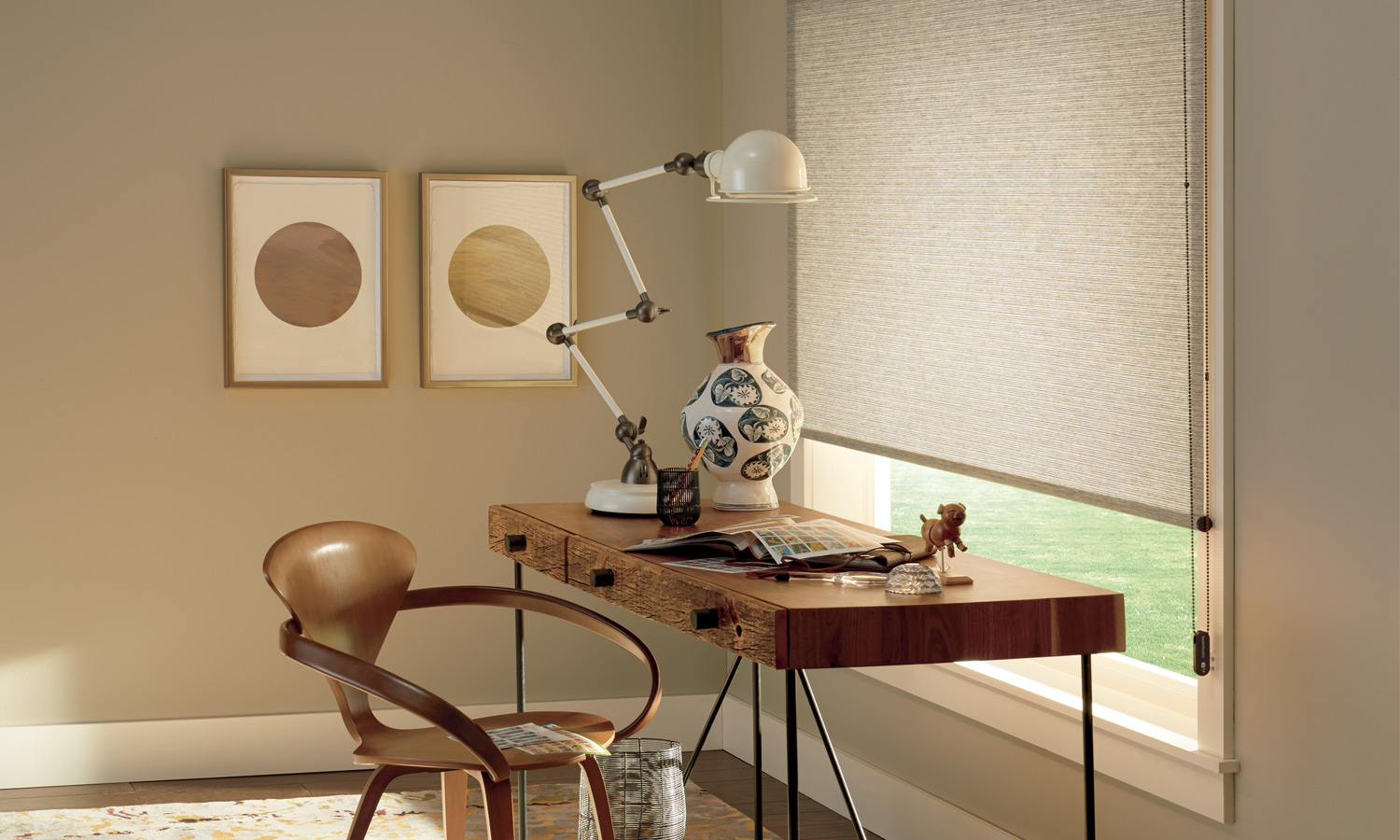 Designer Screen Shades
Five different opacities available
Roll into headrail and out of view
Designed to preserve the view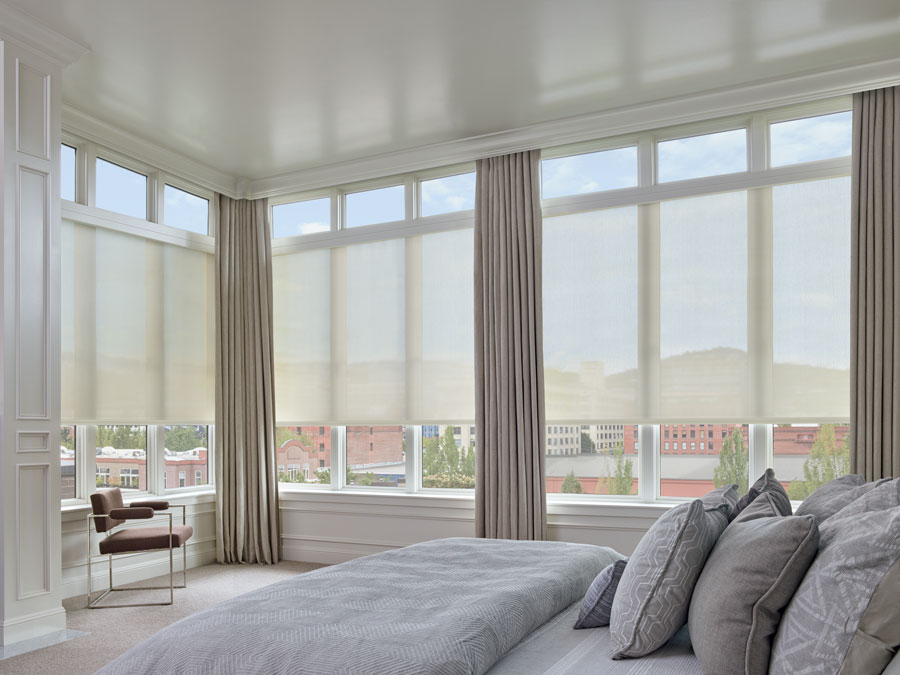 Custom Roller Shades
Specialty patterns and prints available for fabrics
The custom look allows the shades to emulate your personality into your space
Rolls up out of view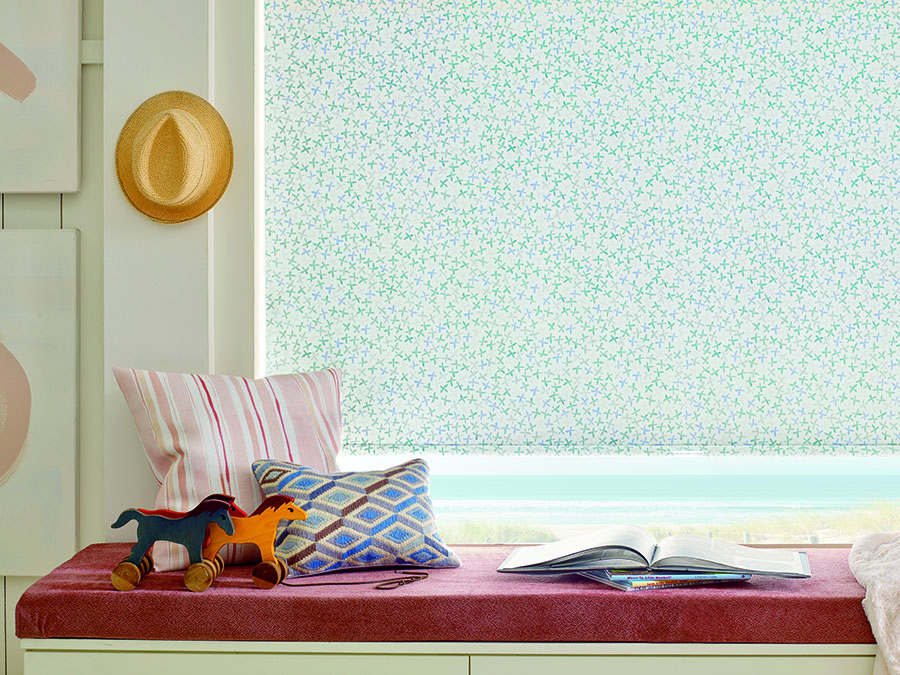 Side-by-Side Look: Romans VS Rollers
After being introduced to the two further, are you leaning more one way or the other? The good news is both are stylish, highly functional, and able to transform your space! Here's a side-by-side look to give even more details into the choice between romans vs rollers.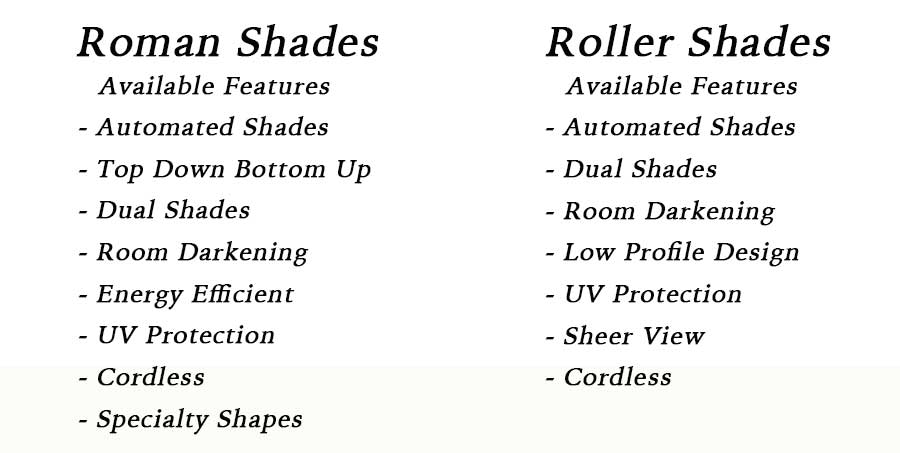 Combining Favorites: Rolling Romans
Rolling romans can best be described as a perfect combination between romans and rollers. They offer the timeless look of romans, with the rolling feature of roller shades. This may be a great way to settle the Romans VS Rollers debate for your space. The Vignette Collection offers stunning options of rolling romans that are definitely worth exploring if you're having a difficult time choosing one style shade over the other.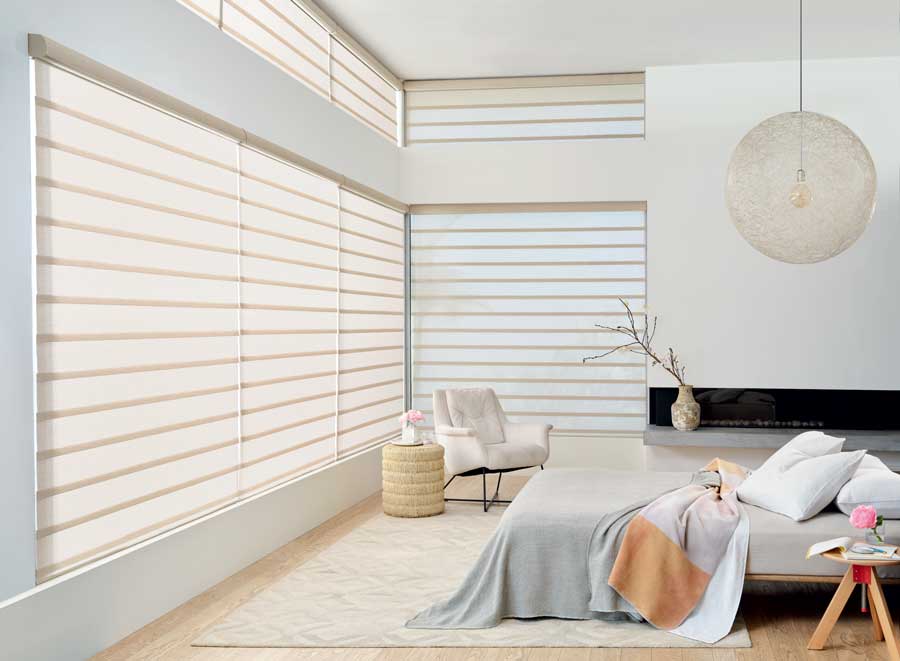 The Choice is Yours!
With no right answer, the choice simply comes down to your personal preference. Both romans and roller shades are great options that will be timeless classics for years to come. After all, that's why the whole Romans VS Rollers debate started! The Rocky Mountain Shutters and Shades team is here and eager to help you get started, and along every step of the way. Contact us today for your FREE consultation.