Summer is here–and we love it! The intensity of our Denver area sunshine can fill our homes with productive light. But that same beautiful sunshine can provide dreadfully hot temperatures and frustrating glare. Sometimes, you just want to escape it. At Rocky Mountain Shutters & Shades, we have solutions to save your home from the summer heat.
#1 Know Your Location.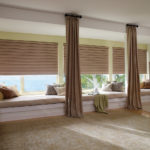 Every home has its own unique qualities that make it wonderful–and problematic. The best way to deal with issues and save your home from the summer heat is to understand how the location of your home affects your life. Windows that face East or West bring in an incredible amount of light, and depending on the time of day, that can be too much. Window shades in the Denver area should function easily so you can create the right atmosphere based on your home's specific needs. Check out our pointers for window treatments that solve problems with East and West facing windows. These solutions are specific to your home, offering both products and functional features. Let the light start working for you, not against you. Create an atmosphere of consistent comfortable temperatures, and just the right amount of light, no matter the time of day or season of the year.
#2 Utilize a Schedule.

Because the intensity of our Denver area sun, creating a schedule for your window coverings will help save your home from the summer heat. Sounds easy enough–right? Yes and no. With operating systems designed to offer you simplistic function on a daily basis, Hunter Douglas window shades can offer you relief. But with your busy life, you're bound to forget. With the innovation of PowerView automation, you never have to worry about how your busy life affects the energy efficiency, temperature or atmosphere of your home! An automatic schedule keeps your home's atmosphere on track–just the way you like it. The PowerView App provides intuitive technology so you always know what position your shades are in–even away from home. And you can control them from anywhere in the world with the touch of a button. Save yourself the frustration of forgetting. PowerView will take care of it. Find out about these features and more with PowerView Motorization.
#3 Invest in Energy Efficiency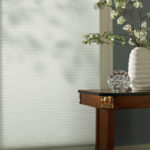 Wow. Can it get hot, or what? We love it. The sunshine-filled days in the Denver area remind us how lucky we are to live here. But sometimes that sunshine we love causes issues. It's hard to sleep when it's too hot. The air conditioner is running non-stop. Walking into a hot home at the end of the day is stifling. The amazing benefits of energy efficient window coverings will save your home from the summer heat. Our favorite solutions include window shades from the Duette Collection. These are the highest ranked energy efficient window shades in the industry. Our Duette shades perform with insulating qualities that will keep your home consistently comfortable year-round. Beautiful fabrics will complement your home with designer styling, while features like room-darkening and top down bottom up will improve your life.
#4 Block UV Rays.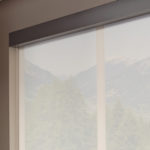 Speaking of ways to save your home from the summer heat, did you know the sun can do damage to your home's interior when exposed for extended periods of time? It's not just the heat, but the intensity of harmful UV rays that creates havoc in your home. Artwork, walls, flooring and design elements can all become faded and warped when continually exposed. With the right window shades, you can provide up to 99% UV protection. Our Designer Screen shades and Designer Roller shades can provide excellent coverage while adding an upscale look to your home. You've worked hard to invest in the interior of your home, but you also deserve to maintain your breathtaking view. Keep your beautiful view in sight, but your valuables safe and your home looking fabulous with window shades designed to maintain protection from UV rays this summer.
#5 Choose Functional Features.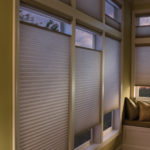 When it's time to save your home from the summer heat, consider how valuable the function of your window shades will be. Daily function, sometimes throughout the day, can be necessary based on location and light. We've introduced you to PowerView motorization that offers you touch of a button technology for continual function – even offering an effortless schedule. Other features, like top down bottom up, provide you with daylighting to improve your mood and productivity while enhancing the privacy and energy efficiency of your home. Dual functioning shades, like our Pirouette window shades offer a range of lighting possibilities from sheer filtered light to room-darkening. Available operating systems–in addition to PowerView–will allow you to decide what type of lift system works best for the individual rooms of your home. The features of your window coverings have the potential to transform your home, but they should be easy enough for you to access on a regular basis to enjoy the atmosphere of your home.
There's nothing more important than making the atmosphere of your home everything you want it to be. Due to the range of weather we experience in the Denver area, window shades are vital to save your home from the summer heat, but also to keep your home comfortable and consistent year round. We'd love to help guide you to the perfect selection of window coverings for your home. Contact our team, at Rocky Mountain Shutters & Shades, for a free, in-home consultation.